Chilled Bread and Poppy Seed Pudding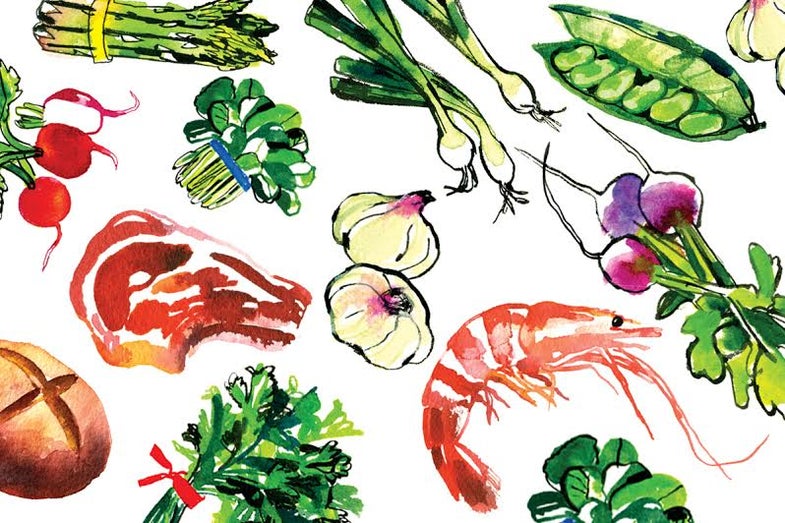 "It would be unthinkable for my mother not to make a large bowl of mohnpielen for Christmas," says Ursula Heinzelmann, author of our December 2007 feature story, "A Night in Berlin". Heinzelmann continues: "Mohnpielen is a legacy of the former Eastern German provinces, mainly Silesia. It exists in many variations, but my mother insists that large raisins and rum be added to each serving. Otherwise it is a very simple dish: slightly stale white rolls are roughly cut up and mixed with poppy seeds, some raisins, and sugar to taste. Then boiling milk is poured over the whole mixture and left overnight to soak. When my mother was a child, it was served on Christmas Eve after church as a calm prelude before the great excitement of the presents."
Yield: serves 8
Ingredients
1 1⁄2 cups seedless raisins
1⁄2 cup poppy seeds
1⁄2 cup sugar
4 stale large white rolls (about 3⁄4 lb.), torn into 2″–3″ pieces
5 cups milk
1⁄2 cup dark rum
Instructions
Put raisins, poppy seeds, sugar, and rolls into a large bowl and stir to combine; transfer to a 10″ × 13″ casserole dish and spread out evenly; set aside.
Put milk into a medium pot, bring just to a boil over medium-high heat, then pour over bread mixture. Toss gently to mix without breaking up the rolls. Let cool slightly, then cover with plastic wrap, and refrigerate overnight.
When ready to serve, remove dish from refrigerator and scoop pudding into small bowls. Drizzle with rum and serve immediately.