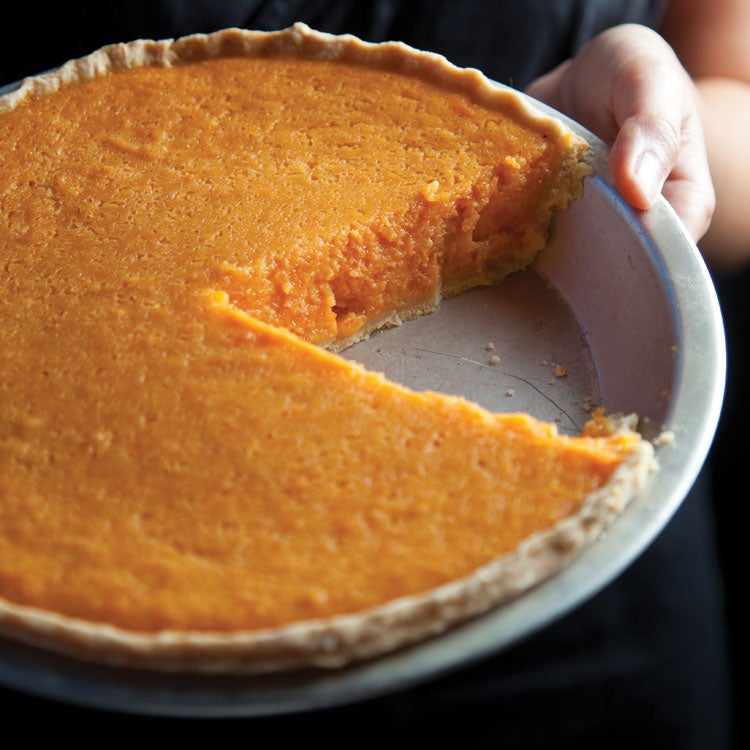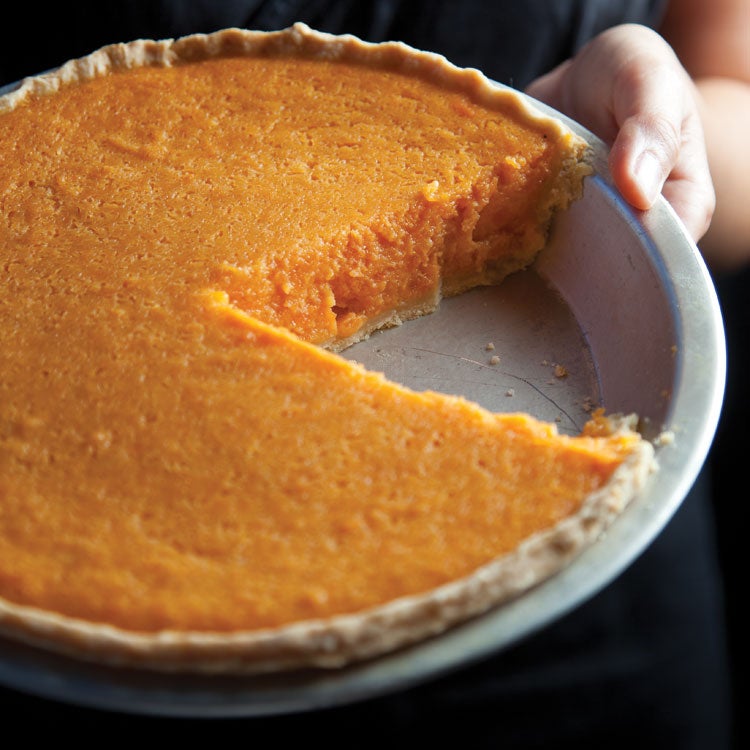 Mrs. Bonner, who passed away in 2000 at the age of 94, kept a marvelous cafe in Crawfordville, Georgia, population 534. There was just one dessert available—sweet potato pie, which we liked so much that we managed to wrangle the recipe from her. The secret to its especially bright color is the use of boiled sweet potatoes instead of baked. —Jane and Michael Stern, authors of Roadfood.com
Sweet Potato Pie
The secret to this pie's especially bright color is the use of boiled sweet potatoes instead of baked.
Ingredients
1 3⁄4 cups flour
8 tbsp. unsalted butter, cubed and chilled, plus 8 tbsp. melted and cooled
1 tsp. kosher salt
2 cups boiled and mashed sweet potatoes
1 cup sugar
1⁄2 cup evaporated milk
1 tsp. vanilla extract
2 eggs, lightly beaten
Instructions
Place flour, 8 tbsp. chilled butter, and 1⁄2 tsp. salt in a food processor, and pulse until pea-size crumbles form. Add 1⁄4 cup ice-cold water; pulse until dough forms. Form dough into a ball and transfer to floured work surface; form into a disk. Wrap in plastic wrap and refrigerate for 1 hour.
Heat oven to 375°. In a bowl, whisk together remaining melted butter and salt, sweet potatoes, sugar, milk, vanilla, and eggs until smooth; set filling aside.
Unwrap dough and transfer to a floured work surface. Using a rolling pin, roll until 1⁄8″ thick. Transfer to a 9″ pie pan and trim excess dough from edges; crimp with a fork or your fingers, if you like. Pour filling over crust and smooth top with a rubber spatula. Bake until crust is lightly browned and filling is set, about 1 hour. Let cool completely before serving.