Guerrero-Style Green Mole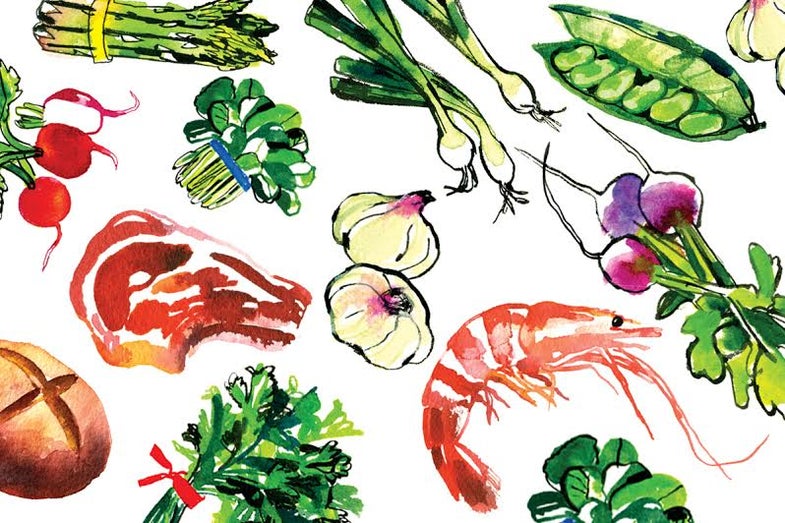 This mole traditionally accompanies Unfilled Tamales.
Yield: makes About 4 1/2 Cups
Ingredients
1 1⁄2 cups shelled raw green pumpkin seeds
1⁄4 tsp. whole black peppercorns
8 whole cloves
4 cups chicken stock
4 medium tomatillos, husked, washed, and coarsely chopped
1⁄2 small white onion, peeled and chopped
1 fresh serrano chile, stemmed and chopped
3 cloves garlic, crushed and peeled
1 Tbsp. fresh thyme leaves
1 Tbsp. fresh marjoram leaves
3 small fresh bay leaves
2 bunches manteca (lard)
Salt
Instructions
Toast pumpkin seeds in a large heavy skillet over medium heat, stirring constantly, until seeds just begin to color and puff slightly. (Seeds become bitter if browned too much.) Set aside to cool.
Grind peppercorns and cloves in a blender. Add pumpkin seeds, 2 cups of the chicken stock, tomatillos, onions, chiles, garlic, thyme, marjoram, and bay leaves and blend to a very smooth puree.
Heat lard in a medium cazuela or deep saucepan over medium-high heat. Add mole and cook, stirring constantly (to keep mole from splattering), until slightly thickened, about 5 minutes. Add remaining 2 cups stock, reduce heat to medium-low, and simmer, stirring often, until sauce thickens and begins to look curdled, about 30 minutes. Season to taste with salt.
Transfer sauce to blender and blend until smooth and silky. Return to pan and keep warm over very low heat. (If mole separates, whisk in 1 rounded tbsp. fresh masa or masa harina. Bring mole to a simmer, whisking, then reduce heat and keep warm.) Serve with tamales nejos (see recipe), if you like.