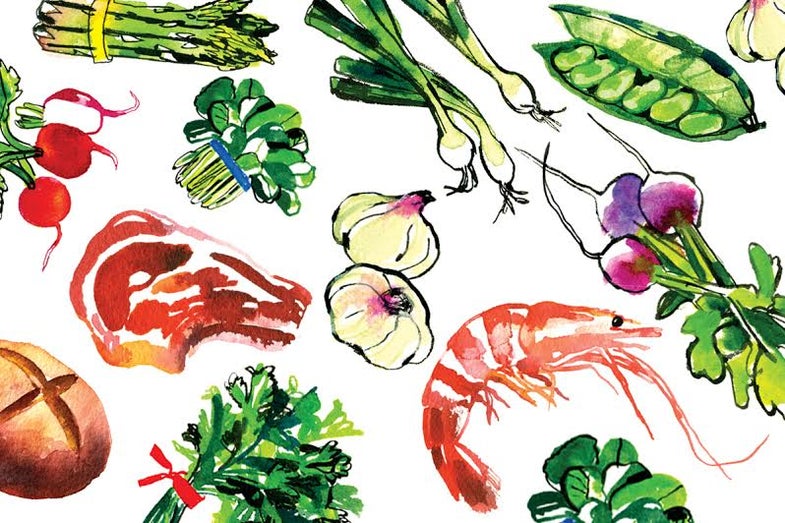 It's said that Ireland's most famous saint, St. Patrick, was partial to lobster. This appetizer would surely have pleased him.
Lobster Fricassée
Sweet and delicate lobster, swimming in a rich, creamy sauce; enough said.
Ingredients
1⁄2 cups finely chopped carrots
1⁄2 cups finely chopped celery
1⁄2 cups finely chopped onions
2 cups dry white wine
2 (1 1⁄2 -lb.) lobsters
2 tbsp. brandy
1⁄2 cups heavy cream
2 tbsp. unsalted butter
Instructions
Place carrots, celery, onions, and wine in a large skillet and bring to a boil.
Add lobsters, cover, and cook for 5–8 minutes. Remove lobsters from skillet and cool.
Remove lobster meat, keeping claw meat intact and reserving shells. Slice each tail into 4 medallions and set aside to cool.
Simmer wine and vegetables until wine is reduced by half. Add shells and brandy, and cook for 5 minutes. Strain and combine stock with cream in a small saucepan and cook over medium heat until thickened.
Reduce heat and whisk in butter. Add lobster and heat.