Recipes
Prune and Fig Ravioli with Cinnamon-Scented Butter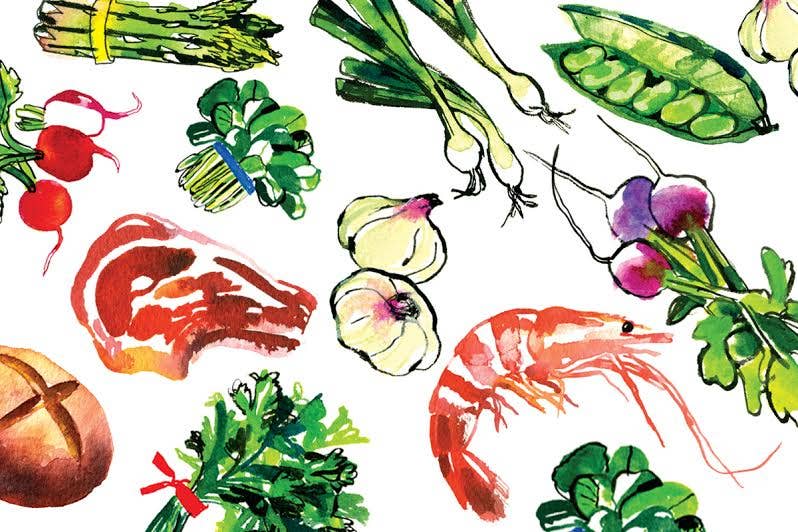 Carol Field got this unusual recipe from nonna Gianna Modotti in Italy's Slavic-flavored Friuli region. Although usually a first course, it can be served as dessert.
Ingredients
For the Pasta
2 1⁄2 cups flour
Salt
4 eggs, lightly beaten
2 Tbsp. milk (optional)
For the Filling
3-4 pitted prunes
3-4 dried figs
1⁄3 cup fresh ricotta, drained
4 Tbsp. butter
2 tsp. sugar
3 Tbsp. smoked ricotta or mozzarella, grated
Instructions
Step 1
To make the pasta, combine flour with a pinch of salt in a large bowl and mix well. Make a well in the center of the flour mixture and add the eggs. Using a fork, gradually mix the flour mixture into the eggs. If dough is too dry, add milk. Turn dough out onto a lightly floured surface and knead until smooth, about 8 minutes, then gather it into a ball, cover with plastic wrap, and set aside at room temperature for 30 minutes.
Step 2
To make the filling, place prunes and figs in a small saucepan. Add red wine and 1⁄4 tsp. cinnamon and cook, stirring occasionally, over medium-low heat until fruit softens, about 10 minutes. Drain and coarsely chop fruit.
Step 3
Press ricotta through a sieve into a medium bowl. Add chopped fruit and mix well.
Step 4
To make the ravioli, divide dough into 4 balls. Using a pasta machine, roll each ball into a thin sheet. Place one sheet (keeping remaining sheets covered with plastic wrap) on a floured surface, then dot dough with filling, 1 tsp. at a time, at 1 1⁄2'' intervals. (You should have 2 rows of 6.) Moisten the area around each mound of filling with water, then lay a second sheet of dough over the first, pressing to seal between pockets of filling. Using a sharp knife or ravioli cutter, cut filled pasta into 12 ravioli. Place ravioli on a cookie sheet dusted with cornmeal. Repeat process, filling and cutting remaining ravioli.
Step 5
Cook ravioli, in batches if necessary, in a large pot of boiling salted water until they float, about 3 minutes. Drain and transfer to a warm platter. Cover to keep warm. Meanwhile, melt butter in a small skillet over medium heat. Stir in sugar and remaining 1⁄2 tsp. cinnamon, then pour over ravioli. Top with smoked cheese and serve.