Recipes
Vanilla-Thyme Crème Anglaise
It doesn't get more decadent than this sweet, custardy sauce that's perfect with desserts of all kinds.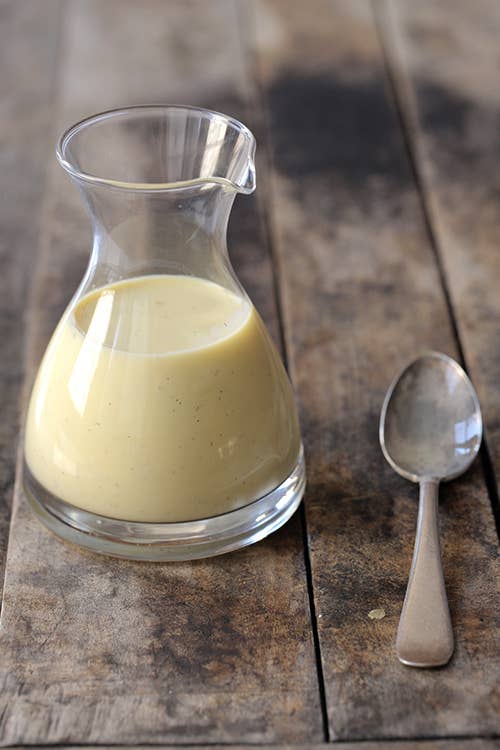 Ingredients
2 cup whole milk
5 thyme sprigs
1 vanilla bean, split lengthwise and scraped, seeds reserved
¼ cup sugar
6 large egg yolks
⅛ tsp. kosher salt
Instructions
Step 1
Fill a large bowl halfway with ice water and set a smaller bowl inside it. To a medium pot set over medium heat, add the milk, thyme, and vanilla bean and seeds and bring to a simmer.
Step 2
Meanwhile, in a bowl, whisk together the sugar and yolks. Gradually whisk ½ cup of the hot milk mixture into the eggs, then pour the egg mixture into the pot. Cook, stirring continuously with a silicone spatula, until the sauce is thick enough to coat the back of the spatula, 5–7 minutes.
Step 3
Remove from the heat and strain into the bowl in the ice bath (discard the solids). Stir until cooled slightly, about 2 minutes. Remove the bowl from the ice bath, cover the surface with plastic wrap, and refrigerate until ready to use.