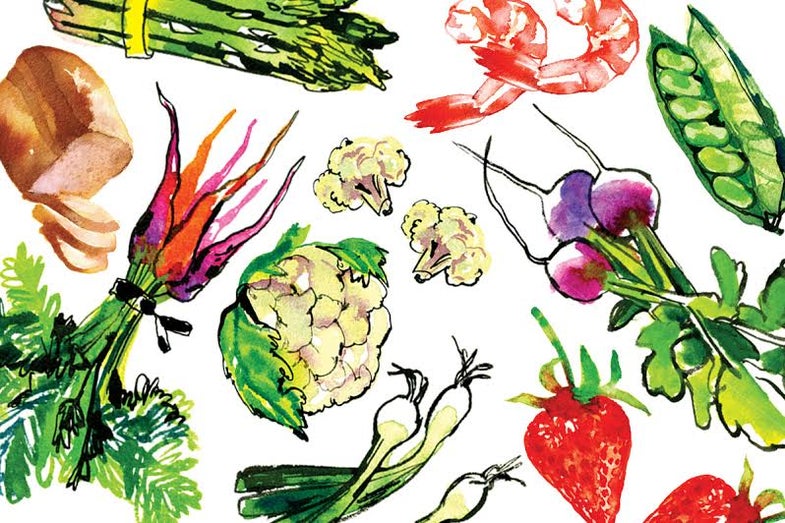 A version of this quichelike brunch dish appears in Vegetable Love by Barbara Kafka (Artisan, 2005).
Yield: serves 6-8
Ingredients
1 Tbsp. kosher salt
3 lb. firm zucchini, trimmed, peeled, and cut into 2″ x 1⁄4″ strips
1 1⁄2 cups heavy cream
3⁄4 cup grated parmesan
3 eggs, beaten
Freshly ground black pepper, to taste
Instructions
To a 3-quart saucepan, add salt and 6 cups water and bring to a boil over high heat. Add zucchini and boil until just soft, about 30 seconds. Using a slotted spoon, transfer zucchini to a paper towel–lined sheet tray. Let dry for 2–3 hours at room temperature or in the refrigerator overnight.
Heat oven to 450˚. Whisk together heavy cream, parmesan, eggs, and pepper in a medium bowl. Pour cream–egg mixture into a 9″ glass pie plate and nestle in zucchini. Bake until golden brown and set, about 40 minutes. Serve hot or at room temperature.