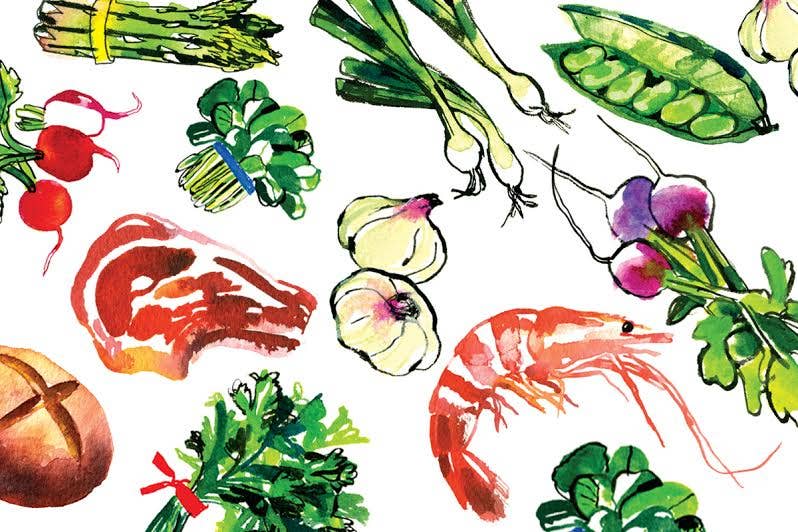 Brunello di montalcino, one of Tuscany's most revered reds, tastes at once robust and refined, elemental and elegant. Brawny in its youth, it opens slowly to reveal surprising grace and charm, like a football player who can dazzle on the dance floor as well as the gridiron. That beguiling combination gives it a singular appeal.
Though brunello's deep flavors and tight tannins may seem old-fashioned, it is in many respects a modern creation. Back in the 1970s and 1980s, innovative vintners in Tuscany pioneered alternatives to that era's ubiquitous thin, tart chiantis. Many planted international grapes like cabernet and merlot, producing wines that became dubbed super-Tuscans. These tasted flamboyant though derivative. At the same time, other visionary winemakers set up shop in Montalcino. Inspired less by foreign wines than by the possibility that this relatively remote region south of Siena might produce something inimitable, they used only brunello, an indigenous clone of sangiovese.
One Montalcino company, Biondi-Santi, had developed this wine years earlier, though it released only four vintages in nearly six decades. The new vintners also made full-bodied, 100 percent sangiovese wines, and many took advantage of modern techniques to do so more consistently. Improved grape selection, along with temperature-controlled fermentations and better cask management, helped them to craft many more wines that tasted unique to Montalcino. Today, more than 250 producers are in operation, and brunello has become one of Italy's most prized wines.
At their best, brunellos taste deliciously distinctive. They seem unyieldingly tannic when young, even though regulations require that they not be released until four years after harvest (five with riservas). But seven to ten years past the vintage, they soften to reveal a wealth of aromas and flavors. They taste something like dark cherries, but up-front fruit doesn't constitute even half their charm. Nuanced notes resembling tobacco, tea, leather, and dried herbs form a complementary melange that no other red wine quite delivers. A mature brunello di montalcino gives nary a nod to wines made elsewhere, which is why it may well be the most super Tuscan of all.