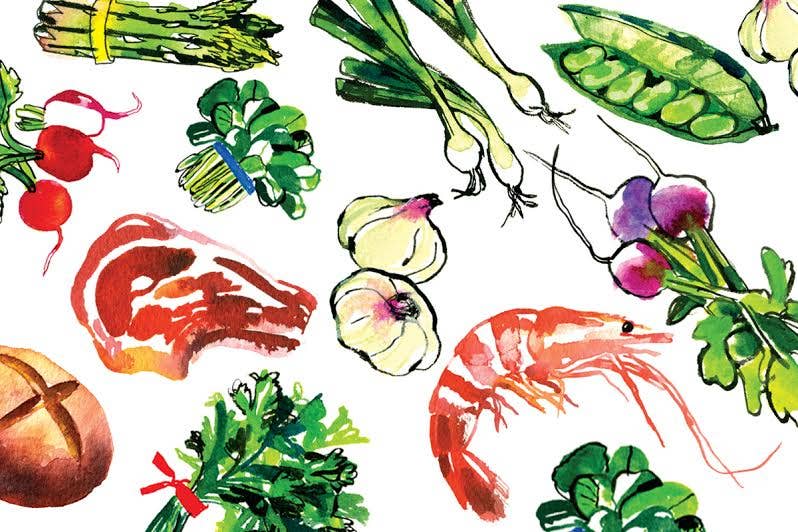 Drinks
Crystal Clear: 14 Schnaps Bottles to Try
Serve schnaps slightly chilled in a small-bulbed or V-shaped glass, and don't swirl; that can destroy the spirit's delicate aroma. Below, tasting notes on some of our favorite Austrian bottles, as well as a few from artisanal new-world producers that make their fruit brandies in the schnaps tradition.—M.G.
Apricot (pictured) ($65; 375 ml) A strong, clear apricot aroma leads to a lush, bright, sweet-tart stone fruit flavor. This pretty schnaps has a much more pronounced aroma of apricot than most other versions. Sip this between courses as a palate refresher.Wild Plum ($60; 375 ml) The aroma of this schnaps, from the highly regarded Austrian distiller, will at first smell mysteriously fruity. On the tongue, however, the spirit is tart and tight, opening up to a round plummy flavor that's easy to recognize.Cherry ($65; 375 ml) A very traditional schnaps that smells like ripe cherries and has an ever-so-slightly buttery aroma.Old Apple Barrel-Aged ($50; 375 ml) This barrel-aged apple schnaps has a golden hue and a round, smooth depth; the taste is spicy, woodsy, fruity.|
Framboise ($27; 375 ml) This micro distillery in northeast Connecticut is producing a wide variety of brandies with local fruit. The powerful nose of this raspberry version is followed by a ripe, juicy taste; on the tongue, the spirit relaxes and mellows into a balanced sip.
Raspberry (pictured) ($132; 375 ml) This beautiful schnaps has a pronounced berry flavor, but the concentrated taste isn't needlessly fruity—it?s woodsy and wild, like the berries themselves. Carrot ($76; 375 ml) Sweeter, earthier, and tasting intensely of carrot. A delicious novelty. Ginger ($132; 375 ml) A pure expression of ginger flavor, juicy and refreshing (and untraditional). Great for sipping or cocktails.Williams Pear ($72; 375 ml) This aromatic schnaps from Austria's best known producer smells intensely of pear skin and tastes like the juicy fruit plucked from the tree at its moment of perfect ripeness. Imagine a fresh, flavorful pear in high-proof liquid form.
Aqua Perfecta Framboise Eau-de-Vie (right)($40; 375 ml) St. George is a microdistiller based in Alameda, California, and its raspberry schnaps is a bright, round swirl of berries that leaves a slightly syrupy flavor under your tongue.Aqua Perfecta Basil Eau-de-Vie (left) ($40; 375 ml) Made by distilling a combination of basil and grape brandy, this spirit is grassy and piney, with the minty undertones of fresh Thai basil. Consider it a cocktail component.|
Warwick Valley American Fruits
Pear ($29; 375 ml) Unrefined and charmingly astringent, this is a throw-back to the rustic fruit brandies of days gone by. Its small-batch distiller, in upstate New York, uses local fruit for all of its distillations.
Kirschwasser (left) ($28; 375 ml) Some of the best American schnaps comes from Oregon fruit grower and distiller Stephen McCarthy. This version has the aroma of cherry candy (in a good way) and a tart, slightly medicinal bite.Williams Pear (right) ($25; 375 ml) This juicy-tasting schnaps smells of fruit so ripe it's ready to burst, but tastes of leaves, stems, and aromatic oils that leave a long, delightfully.|