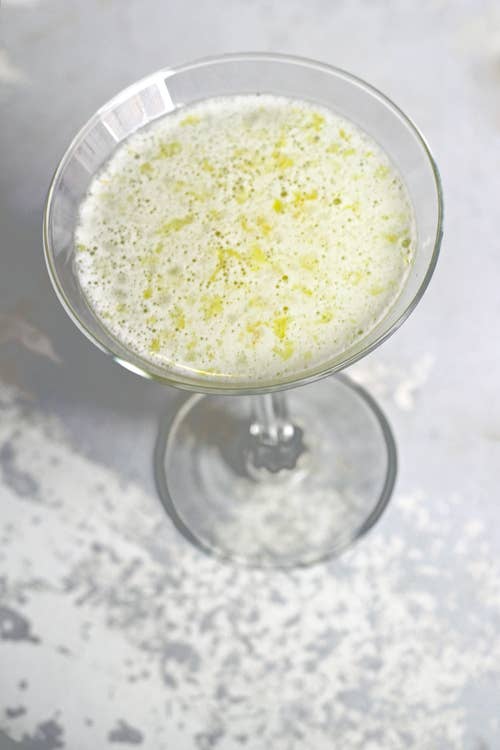 Drinks
Friday Cocktails: Sgroppino
In the spring and summer of 2011 I worked as an extern in the pastry kitchen of a restaurant. We always had plenty of sorbets on hand: we sent them out between courses, as part of the tasting menu, and as a special treat for diners to smooth things over when a server made a mistake or the kitchen was a little backed up. Whenever we accumulated too much sorbet to fit in the tiny service freezer, they'd send me home with large deli containers full of it: apricot, lemon, hibiscus, blood orange. I brought it along to parties and barbecues constantly that summer — I'd buy a bottle of cheap sparkling wine and we'd drop a melty scoop of sorbet into the bottom of everyone's cup, turning it into a slushy, fruity treat that was perfect for sipping on hot afternoons.
Steve Wildy, beverage director of the chef Marc Vetri's restaurants in Philadelphia (he oversees the bar programs of Vetri, Alla Spina, Amis, and Osteria), shares my affinity for the alcoholic slushy — properly referred to by its Italian name, sgroppino. In Italy, sgroppino is common as a palate cleanser, a dessert, or even a pre-dinner drink, but you don't come across it as often stateside, which makes it a sort of beacon for Steve when he's dining out. "If a bar has a sgroppino on the menu, I always know I'm going to like the place right away," he says.
Odds are good that if you do find it on offer at a restaurant, the drink will be a standard sorbet-prosecco float, but Steve's version takes a slightly more elegant form, with the sorbet, prosecco, and a shot of vodka vigorously whisked together for a frothy, icy drink with a beautiful rich texture. It's a brilliant improvement: I bought a pint of lemon sorbet and made a batch of these for my friends one weekend when unexpectedly hot weather hit New York City in full force. They were heaven: silky smooth and just sweet enough. Gathered on my Brooklyn roof as the sun began to set and the air cooled to a respectable temperature, we sipped the chilly, frothy drinks and toasted the start of summer.