Friday Cocktails: The Killer B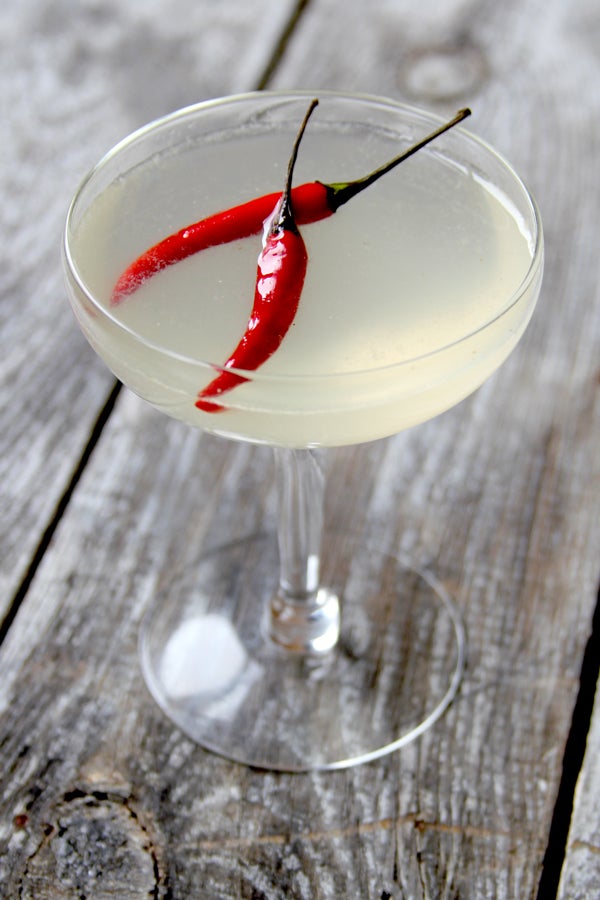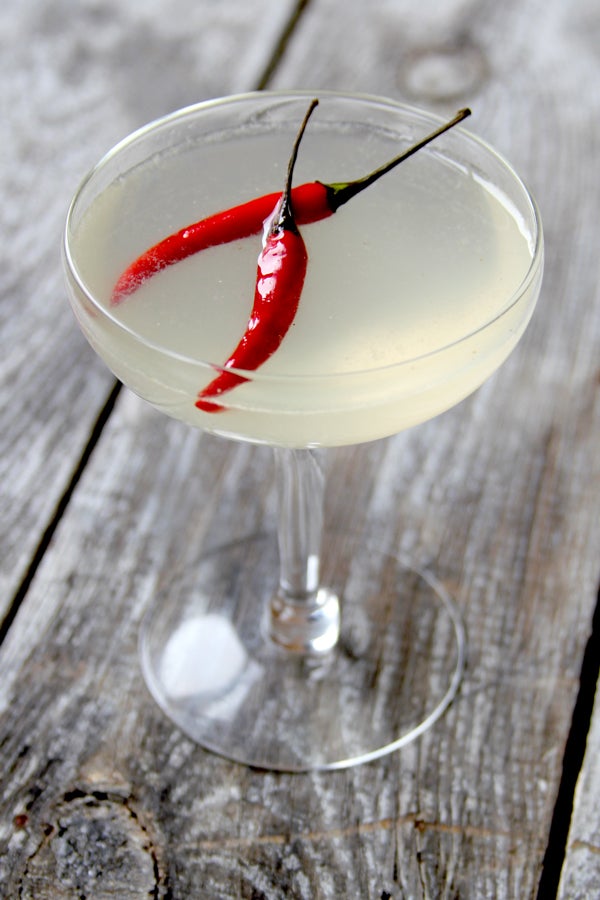 I've always loved a classic bee's knees—a simple but vivifying cocktail of gin, honey, and lemon juice—and when making them at home, I've often played around with using chile-infused honey for a drink that delivers a stronger kick. But on a recent visit to Miami Beach, my at-home efforts were completely outdone when I tried the Killer B: a spicy elixir of gin, lemon juice, and house-made Thai bird chile-white peppercorn simple syrup—at Khong River House, a new northern Thai restaurant from the same folks behind Miami's perpetually packed fried chicken and bourbon joint, Yard Bird.
To stand up to the intensely-flavored foods coming out of the kitchen, Khong River's bar program focuses on gin, a spirit whose complex flavor profile and versatility both work in its favor when pairing with the Thai pantry. I had plenty of trouble picking my poison (the cocktail menu even includes a list of 34 ways to drink an aviation), but eventually I went with the Killer B, a favorite of executive chef Piyarat Potha Arreeratn (nicknamed Chef Bee), and I wasn't disappointed in the least. Named for both the chef and its play on the bee's knees, the cocktail is a complex balance of tart, sweet, spicy, and bitter—much like Bee's cooking—with pleasant earthy notes from both the gin and the white peppercorn that heats up their fiery simple syrup. The cocktail was the perfect complement to Khong River's take on authentic, homey Northern Thai food—and it's simple enough to make myself at home, so I can enjoy the drink without hopping a flight to Miami.