Friday Cocktails: The Napa Sour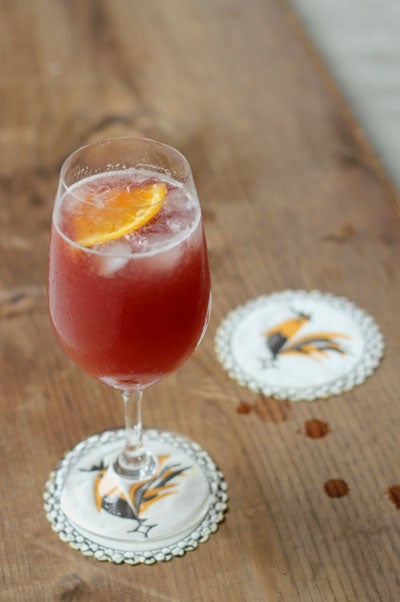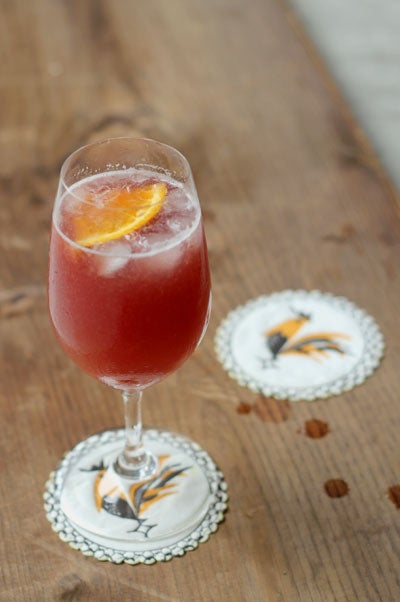 Without a doubt, one of the best parts about living in the Napa Valley was the unlimited access to the country's best wine. But it wasn't until a recent summer trip with my family to Italy that I truly developed a taste and appreciation for the vast flavor and interesting depth that a good wine can provide, and that passion has followed me ever since. Working now in the food industry, I'm constantly looking for a cocktail that not only tastes delicious on it's own, but can be a natural compliment to whatever meal I'm serving; and I think this one fits that bill just right.
Napa Cabernet is famous for its big, accentuated flavor, and in crafting this cocktail, I wanted to play to those strengths. This particular drink, inspired by San Francisco cocktail aficionado Marco Dionysos, is a tantalizing and delicious take on the traditional Pisco Sour. While seemingly airy at first, musky whisky and frothy egg whites soon creep up on your palate to provide the drink with the punch and depth it needs to make its mark. Add to this mix a tarragon-infused simple syrup, and its subtle and sweet licorice taste takes the flavor to a whole new level. Top it with a cherry, and sip it anytime! I find myself making this drink most often for brunch, since it is refreshing and relaxing without too much bite. I hope The Napa Sour will soon become a standard in your repertoire too, and you'll find yourself craving the dynamic blend of tastes just as much as I do!