Friday Cocktails: The Tequila Boulevardier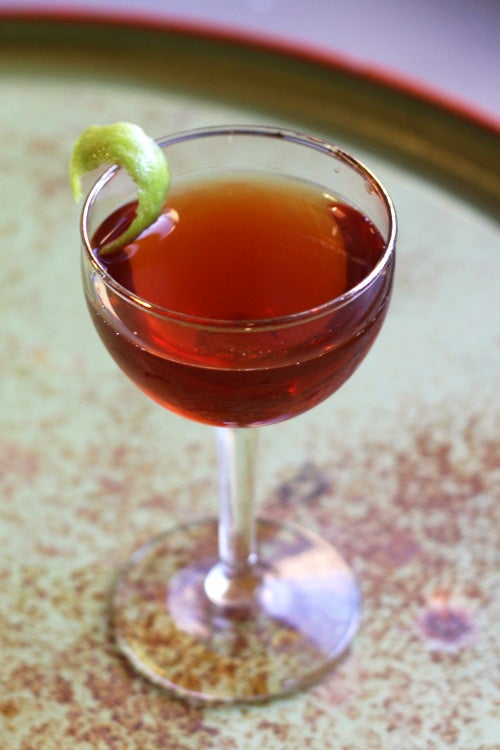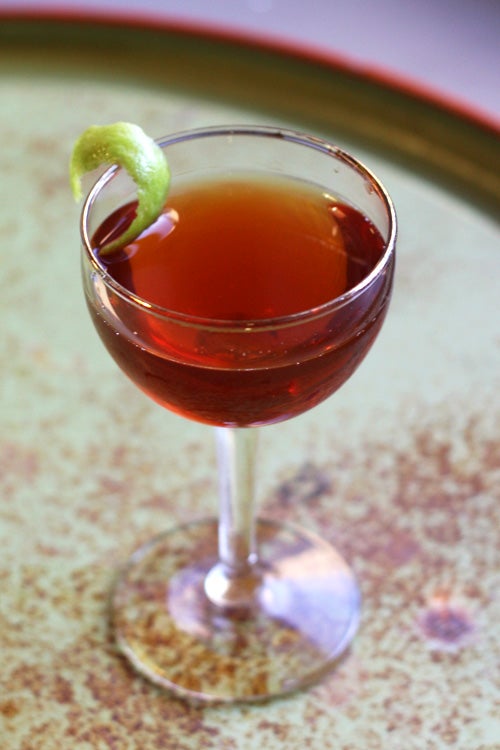 I make no bones about not loving tequila in general, but when British barman Mark Drew stopped by the SAVEUR office the other day, toting a few bottles of Herradura tequila with him, he made a good case for me to become inclined toward the stuff. The open-tank fermentation process that Herradura has been using for nearly a century and a half employs the naturally occurring yeasts found in the orchards surrounding the tanks, a process that accentuates the tequila's earthiness and lends it complex flavors of orange, rose, and mint. The green-hued, relatively young silver tequila, the mildly aged reposado, the añejo, and the caramelly "seleccion suprema" extra añejo—which gets three years of oak-barrel aging—are made in a facility where all the byproducts are recycled or purified, a surprisingly sustainable way of distilling for such a big-name brand.
Drew, who shook up a delicious twist on a boulevardier, swapping the bourbon for Herradura's caramelly añejo, may make a tequila drinker out of me after all. As it turns out, what I'm not crazy about is tequila in its typical guise as the booze base of a fruity, tangy drink: a margarita, or a tequila sunrise. Instead of citrus and simple syrup, his Tequila Boulevardier pairs the spirit with strongly bitter ingredients—Campari, Aperol, chocolate bitters—that muscle into the game and keep the agave's briny, green flavors in check. It's a beautifully balanced and elegant drink, one to please even a tequila skeptic like me.