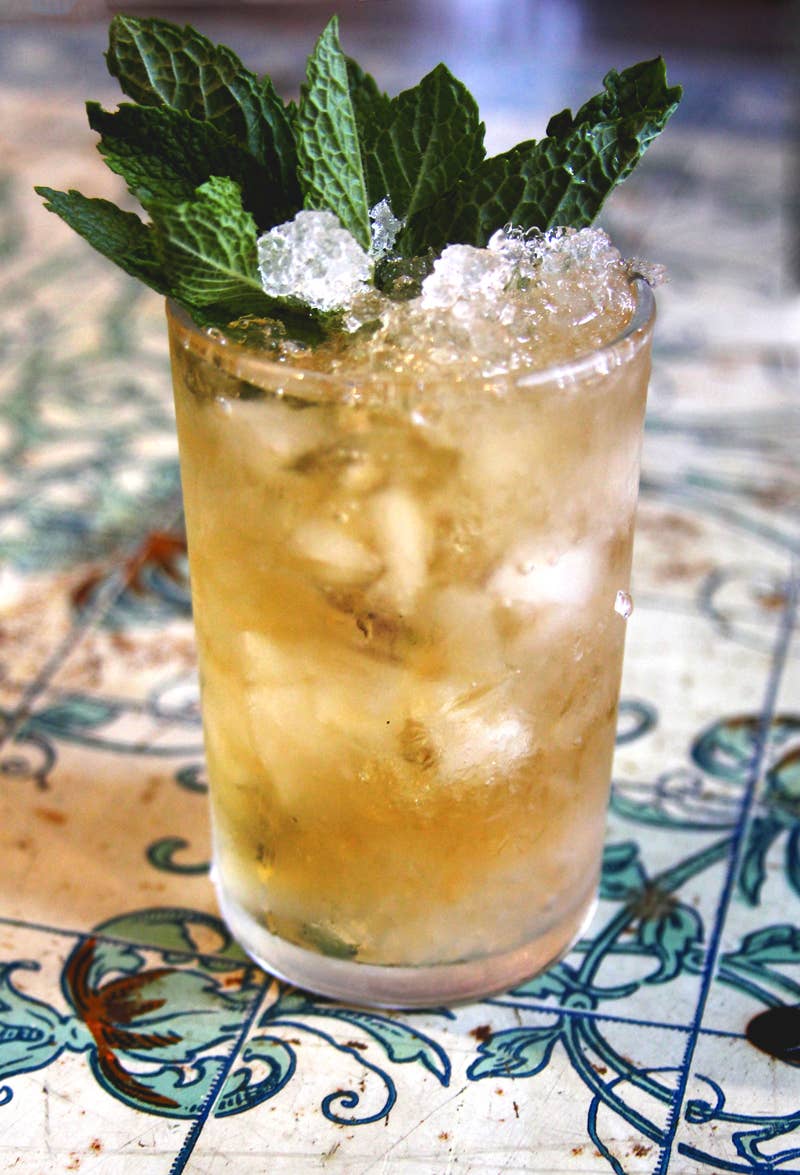 Drinks
Friday Cocktails: The Thousand-Dollar Mint Julep
For some people, the Kentucky Derby is a day of horse-racing. For others, it's a day of hat-wearing. For me—and, I imagine, for far more than belong to those other two categories—it is a day of mint juleps, the iconic Derby drink of strong bourbon and sweet mint over crushed ice, a sophisticated snow-cone served, classically, in a frost-covered silver cup.
For a drink of such three-ingredient simplicity as the mint julep, there are dozens of ways to make it. My favorite ratio—and, as it happens, the version that the Kentucky Derby itself has sanctioned as their official variation—combines three parts bourbon to one part of a simple syrup bracingly infused with fresh spearmint. The recipe comes by way of Woodford Reserve, the bourbon you'll find rounding out julep cups everywhere at the Derby.
The Thousand Dollar Julep gets its name from Woodford Reserve's annual tradition of selling a particularly fancy version (I bet you can guess the price tag) at the Derby each year, in a commemorative cup. Proceeds go to support equine charities, and this year's model was built around a theme of "gold": it boasts ice made from gold-filtered Nova Scotia mineral water, gold-dusted mint leaves, and a golden sorghum syrup, and it's served, as you would expect, in a gold-edged cup. Of course, you can make an excellent version of this recipe with regular mint, normal sugar, ice from your freezer, and whatever glass you have on hand—so while I may be drinking my julep under slightly less gilded circumstances, I have no doubt it'll be just as delicious.