One Good Bottle: Friuli-Venezia Giulia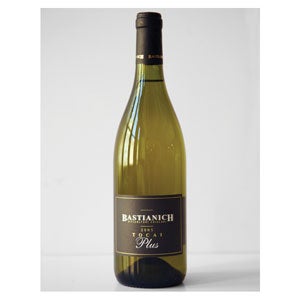 We've long been fans of the fresh white wines of Friuli-Venezia Giulia, a region in northeastern Italy, especially the ones made with the tocai friulano grape.
Among our favorites is the Bastianich 2005 Tocai Plus ($69), a wine with a floral nose, heady flavors of peach and citrus, and a spicy complexity. Produced by Joe Bastianich, who along with his mother, Lidia, has forged, through restaurants, cookbooks, and television programs, a culinary empire based on introducing America to the delights of their ancestral home, the wine has an intensity that owes to the use of a method known as appassimento, in which grapes are hung to dry after harvest in order to boost their sugar content. Tocai lovers, take note, however: wines made with tocai friulano and bottled after 2007 will no longer bear that grape's name on the label and will instead be called just "friulano"—the result of a European Union ban intended to protect the Hungarian designation "tokaji", which denotes sweet white wines from Hungary's Tokaj region.