The Best Frozen Pie Crusts
5 great frozen pie shells, from homestyle to whole wheat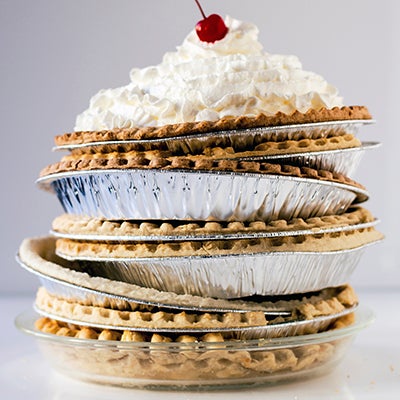 We love a good homemade pie crust—but when you're short on time and juggling a long list of holiday kitchen tasks, ready-made, frozen pie shells can be a huge timesaver. Fortunately, there are plenty of great frozen pie crusts on the market, for every taste and application. In search of the butteriest, flakiest crust possible, we tested a number of popular brands. Here are our top picks:
Our favorite of the bunch, Mrs. Smith's Deep Dish Crust ($4.79) has a rich, buttery taste and flaky texture that rivals the best homemade crust. It baked quickly to a beautiful golden color, making Mrs. Smith's our go-to for unbaked fillings.
Pillsbury ($3.99) pie crusts come pre-rolled but not fitted into a pie dish, so the final result will have a homemade look; simply unfurl the dough and drape it into a 9″ pie plate before baking. Perfect for double-crust pies, Pillsbury was our second-favorite for both flavor and texture, with a neutral taste that complements sweet or savory fillings.
Spelt flour lends a crumbly texture and subtly nutty flavor to the Wholly Wholesome Organic Spelt Pie Shell ($3.99), making this crust delicious with richly-spiced fillings such as pumpkin. Dairy-free and made with palm oil instead of butter or shortening, Wholly Wholesome's spelt shell is our pick for vegan bakers.
With a mild oat flavor and sweet, soft bite, Whole Foods Whole Wheat Pie Shell ($4.00) is a perfect complement to delicately-flavored custard pie fillings.
Tender on the edges with a compact, dense bottom, Wholly Wholesome Organic Traditional Pie Shell ($5.99) stands up to a variety of fillings, but its pleasantly salty flavor makes this crust a great choice for very sweet pies such as pecan or walnut.