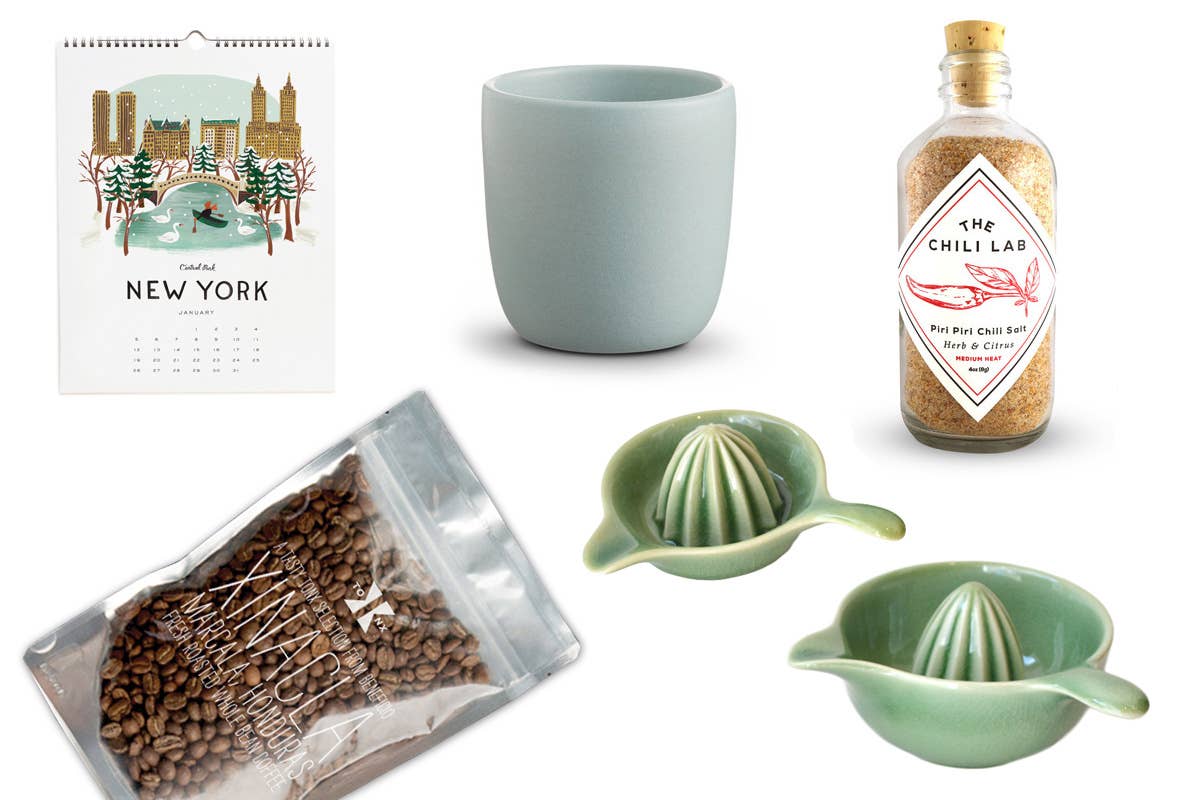 Shopping & Reviews
SAVEUR Selects: January 2014
We come across all sorts of great products in the SAVEUR office. Check out our favorites this month: coffee, calendars, spices, and more, selected by senior digital editor Cory Baldwin.
Start the new year off right—well-caffeinated! Tonx sources beans from around the world, roasts them in-house, and they're on your doorstep days later. You can't beat the freshness.
$19 per 12oz. shipment at Tonx
Heath Ceramics Modern Cup
I I've been drinking my coffee (and tea) out of Heath's large "Modern Cup"—the smooth, handle-less ceramic feels so good in my hands on a cold day.
$22 at Heath Ceramics
I keep this on my desk for the perfect afternoon snack: half an avocado sprinkled with chili salt. (It's also amazing on crudo, though that will probably never happen at my desk.)
$12 at The Chili Lab
Chantal 11-Inch Sauté Skillet
I do a lot of weeknight cooking for one in the winter. No kitchen tool gets more use than my Chantal pans—copper distributes heat beautifully, and the enamel surface makes cleanup a snap. I particularly love the 10-inch fry pan and 11-inch covered sauté pan, both of which happen to be on sale at the moment.
$200 at Chantal
2014 Travel America Calendar
Husband-and-wife team Anna and Nathan Bond's pretty illustrations of American landmarks inspire me to make 2014 my best travel year yet.
$26 at Rifle Paper Co.
I look forward to citrus season all year, and when it's finally here, this Japanese ceramic juicer helps me add lemon, lime, orange, and grapefruit to everything
$8.50 and $15 at Umamimart.com
CORY BALDWIN, senior digital editor
New Year's Resolution: This year I swear I'm going to keep a journal, something I've only ever done previously in fits and starts.
Al****l-Time Favorite Cookbook: The Silver Palate Cookbook, if only for nostalgia's sake—it was the only cookbook my mom ever used.
Where to Travel in 2014: I'm planning a trip to Peru with my sister, and I couldn't be more excited!