Recipes
Arugula, Pecorino, Pine Nut, and Pear Salad (Rucola con Pecorino, Pignoli e Pere)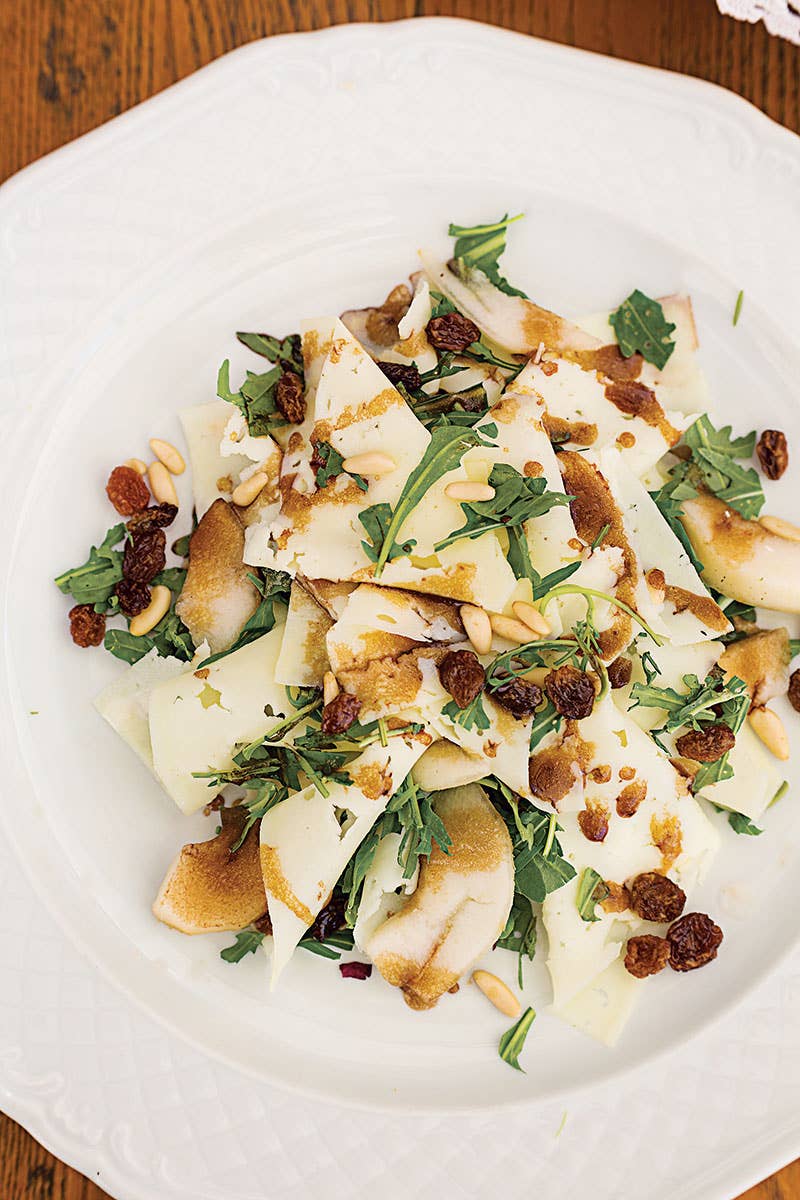 Raisins add a subtle sweetness to this salad from the wine bar Enoteca l'Alchimista in Montefalco, Italy. Reconstituting the raisins in warm water before using them plumps the fruit and tenderizes it for a beautiful contrast to the crunchy, fresh ingredients in the salad. This recipe first appeared in our November 2014 issue with the story Taste of Umbria.
Ingredients
1 cup boiling water
3 tbsp. raisins
1 tbsp. fresh lemon juice
2 ripe pears, peeled, cored, and thinly sliced
5 oz. baby arugula
Kosher salt and freshly ground black pepper, to taste
4 oz. Pecorino Romano
3 tbsp. pine nuts, toasted
1⁄4 cup balsamic vinegar
1⁄2 cup olive oil
Instructions
Step 1
Combine water and raisins in a bowl; let sit 20 minutes and drain. Toss lemon juice with pears in a bowl. Arrange arugula on a serving platter; season with salt and pepper. Top with pears and shave pecorino over top; sprinkle with raisins and the pine nuts. Whisk balsamic, salt, and pepper in a bowl. While whisking, slowly drizzle in oil until emulsified; drizzle dressing over salad.