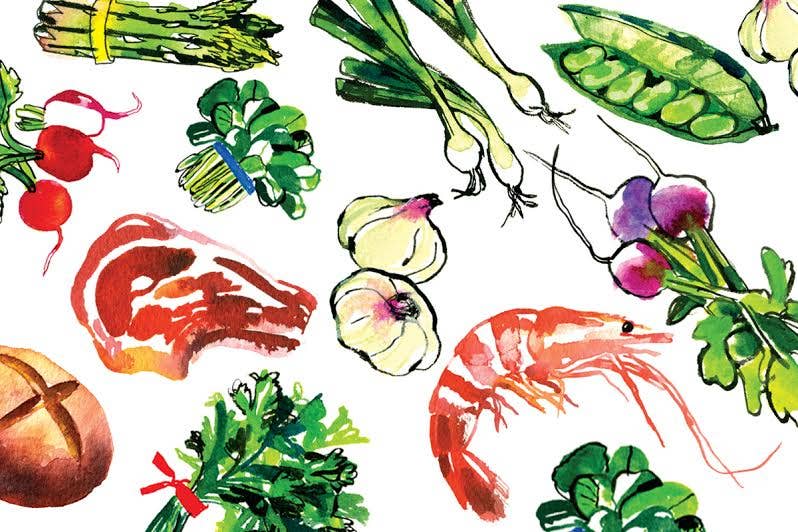 Recipes
Cilantro and Green Mango Chutney
A go-to condiment throughout India and Southeast Asia, chutney—a simple combination of fruit or vegetables mixed with spices—comes in all manner of styles and flavors. In this version, fresh cilantro, mint, lemon juice, and green mango combine to create a lively, refreshing chutney that is spiced with Indian chiles. This recipe first appeared in the tablet edition of our August/September 2014 special India issue.
1 tsp. ground cumin
1 cup packed roughly chopped cilantro leaves and tender stems
½ cup packed mint leaves
2 tbsp. fresh lemon juice
½ tsp. grated kala namak (black salt)
2 cloves garlic, peeled
2 small green Indian chiles or 1 serrano, stemmed
1½" piece ginger, peeled and thinly sliced
1 small green, unripe mango, peeled, pitted, and chopped
½ small red onion, chopped
Heat an 8" skillet over medium-high heat. Cook cumin until fragrant, 1-2 minutes and transfer to a blender. Add remaining ingredients; purée until smooth.