Recipes
Strawberry Risotto
Berries make an unexpectedly fragrant, delicate addition to the creamy Italian rice dish.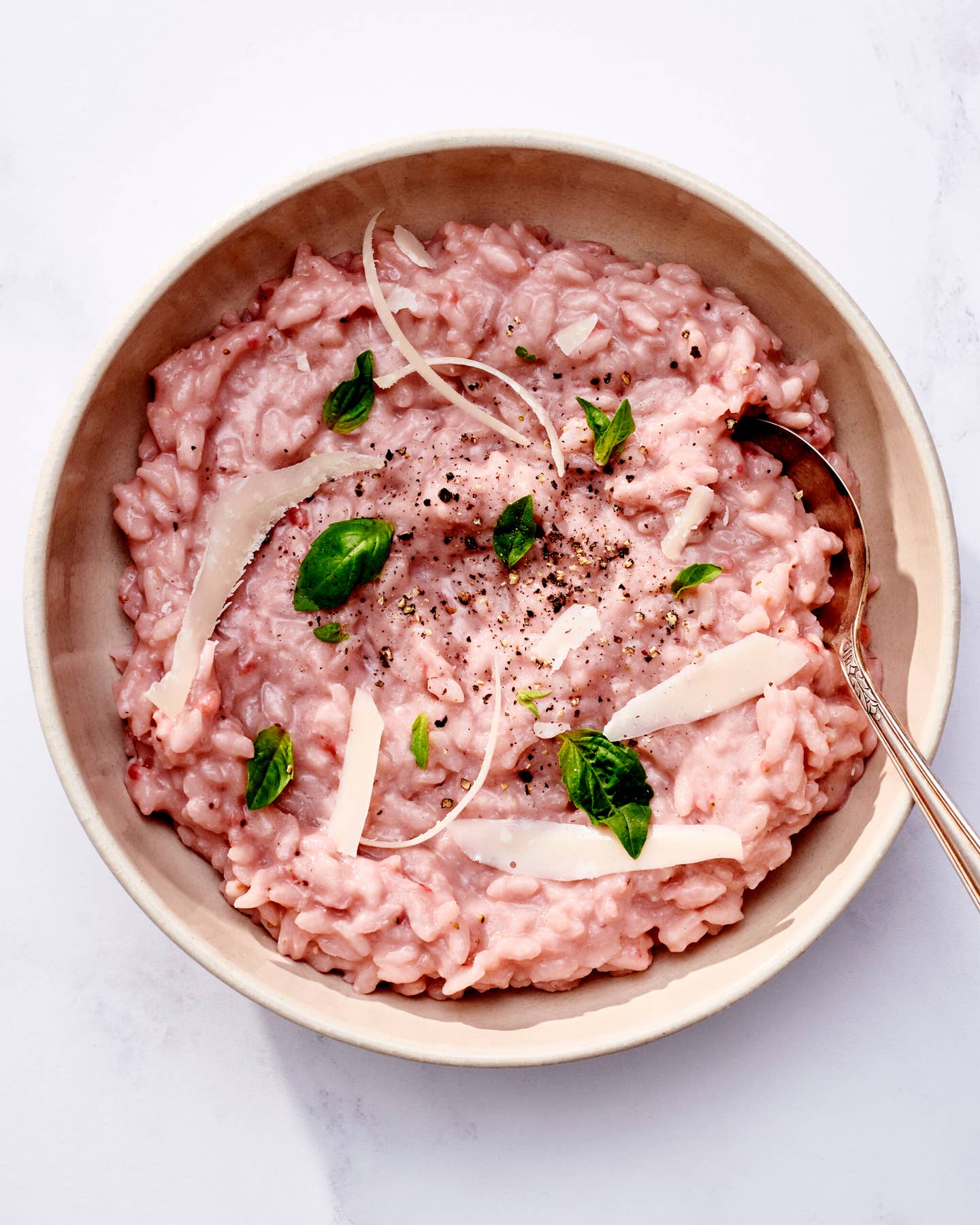 This unusual, pastel-pink strawberry risotto recipe is a great way to use up those out-of-season (or past-their-prime) berries kicking around your fruit drawer. The dish was a popular menu item at Italian restaurants in the 80s—and we're all for its comeback.
Ingredients
3 cups chicken stock, preferably homemade
1 cup strawberries, washed and hulled
2 Tbsp. unsalted butter
1 cup arborio rice
¼ cup dry white wine
¾ cup freshly grated Parmigiano-Reggiano
Kosher salt and freshly ground black pepper
Instructions
Step 1
In a small pot, bring the stock to a boil, then add the berries and boil for 30 seconds. Using a slotted spoon, transfer to a food processor or blender and purée; set aside. Turn off the heat.
Step 2
To a large pot set over medium-low heat, add the butter. When it's melted, add the rice and cook, stirring frequently, until lightly toasted, about 2 minutes. Add the wine and cook until absorbed, about 4 minutes. Add ½ cup of the reserved stock and cook until absorbed, then continue with the remaining stock. (The total cook time should be about 25 minutes.)
Step 3
Remove from the heat and stir in the purée and Parmigiano, then season with salt and black pepper to taste and serve immediately.