Our Best Strawberry Recipes Let the Fruit Shine Like Never Before
Ripe, juicy strawberries are iconic staples of summer. Here, our favorite ways to make the most of them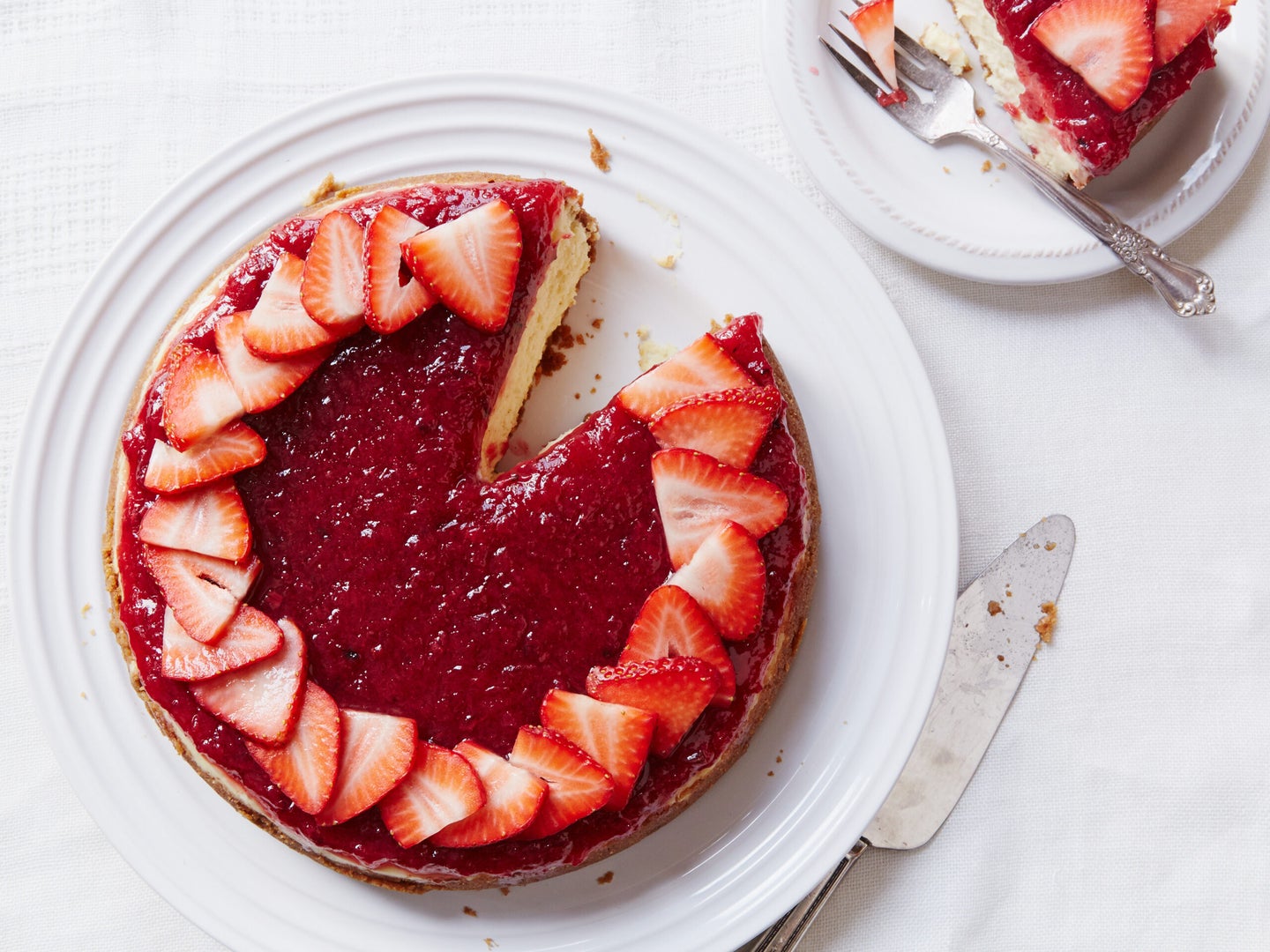 When fresh local strawberries hit the farmers' markets in late spring, we can't get enough of their deep, juicy sweetness. A ripe strawberry is delicious all by itself, but we also adore them in all sorts of strawberry recipes, especially desserts and drinks. Sweet strawberries and rhubarb are lovely together—combine them with Greek yogurt, orange juice, and honey to make refreshing yogurt pops. Or use them in cheesecake topped with charred rhubarb compote and sliced strawberries.
But if you ask us, one of the best ways to eat strawberries is in a good, old-fashioned pie. Our version is pretty traditional, with orange juice and zest serving to offset the sweetness of the berries. Or you can't go wrong with a simple tart that pairs strawberries with rich pastry cream in a buttery shell. For a great summer cocktail, turn to juicy strawberries, which can be muddled and shaken with citrus and bourbon or stirred into a gin and tonic.
Then there's ice cream. Even with all the inventive flavors out there, we still love classic strawberry. From ice cream and shortcake to a bright, fruity cocktail and even a savory focaccia, these are our favorite strawberry recipes.