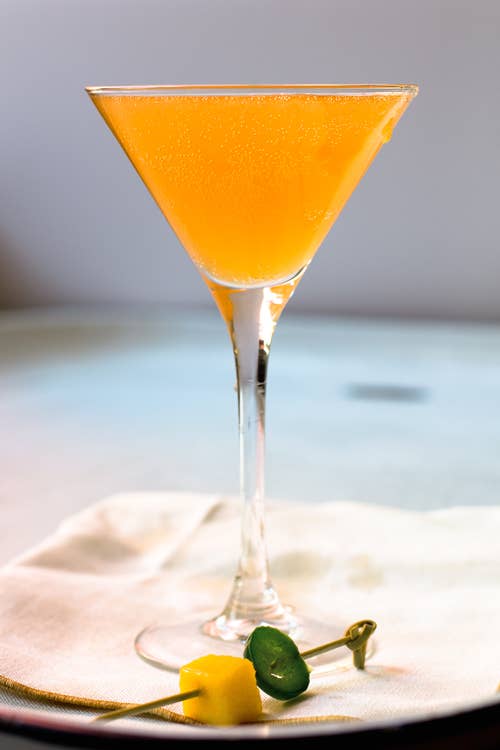 Drinks
Friday Cocktails: Mangapeño
For me, as a native of Milan, there is no better way to salute a late-blooming spring and the promise of summer than to savor an Italian-style aperitivo. So, I headed over to Ovest Pizzoteca—the industrial-chic pizzeria-bar located under the High Line park in New York City—to sample the creations of 29-year-old, award-winning Italian mixologist Enzo Cangemi.
A native of Messina, Cangemi was mentored by Vincenzo Marianella from Copa d'Oro in Santa Monica when he first arrived in the States, and though his cocktail repertoire is vast, there is a recurring theme of ingredients reminiscent of his native land, from fig marmalade and basil leaves to bell peppers.
I took a seat and Cangemi poured me a Mangapeño. Inspired by his mentor, he told me this was the drink that helped him establish his reputation. The cocktail plays on the sweet-spicy contrast of mango and jalapeño, and at first look, didn't seem to have his signature nod to Italy. I took another sip. A hint of bitterness and effervescence balanced the tropical richness of the drink, thanks to the addition of Italian Aperol and prosecco: Bellissimo.