Ice Cream Drinks and Cocktails
Ice cream drink and cocktails — grown-up yet childlike — hit an enduring sweet spot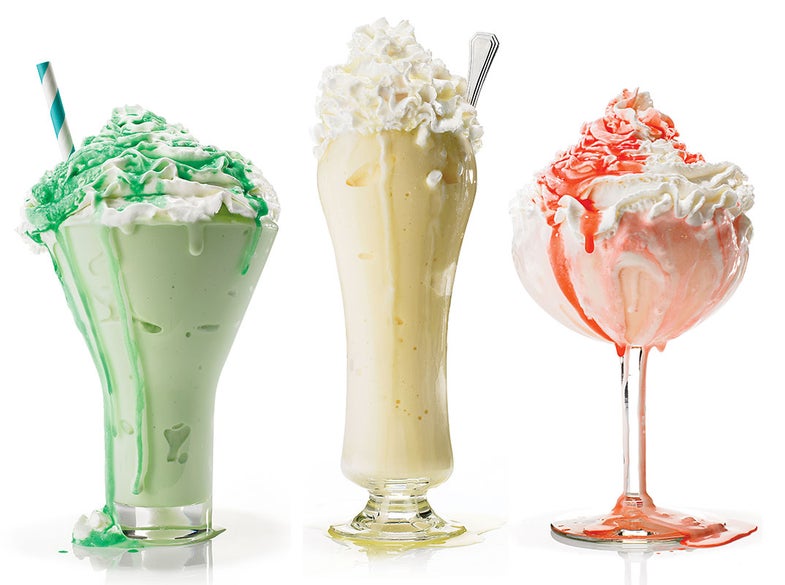 I typically don't go for blender drinks, but I make an exception when I'm in Wisconsin, where the after-dinner libation known as the ice cream cocktail is a cherished tradition among patrons of the Dairy State's old-timey supper clubs. Most ice cream drinks are amped-up versions of cream-based cocktails—the minty grasshopper (left) and the Golden Cadillac (center), tasting of anise from a dose of Galliano. Others, like the almond-flavored Pink Squirrel (right), are Wisconsin originals. A magnificent concoction of vanilla ice cream, crème liqueur, and often brandy or another spirit, the ice cream cocktail is certainly more dessert than digestif. But in uniting two postprandial pleasures—one childlike, the other grown-up—in a single glass, it hits an enduring sweet spot.
See the Recipe for Grasshopper »
See the Recipe for Golden Cadillac »
See the Recipe for Pink Squirrel »
David McAninch is a SAVEUR editor-at-large.