The Best Coffee Grinders for Maximizing the Flavor of Your Beans
Grinding fresh is a surefire way to get the best cup of coffee at home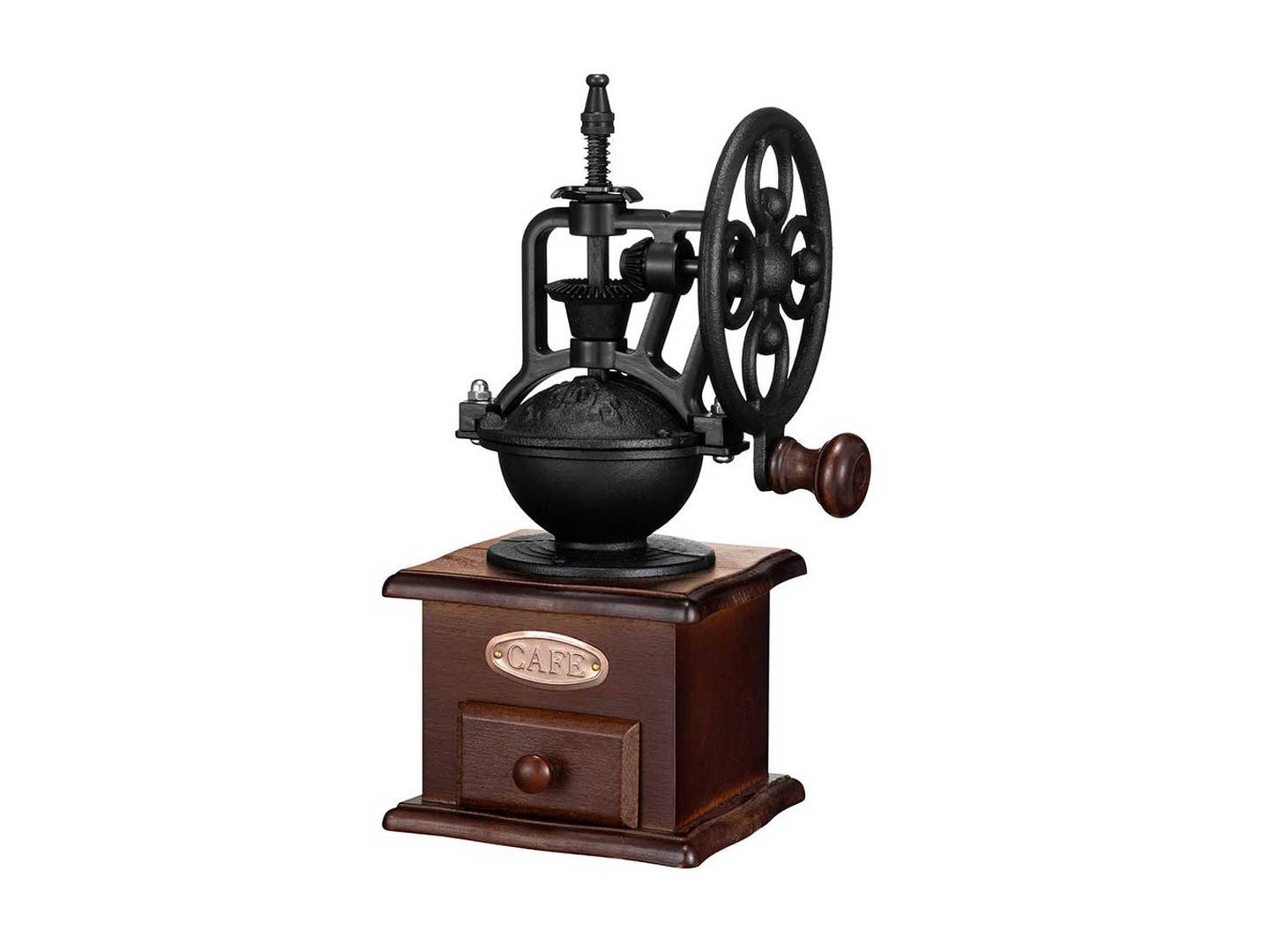 Whether you make your morning coffee with a pour-over or a percolator, the simplest way to brew a better cup is by grinding your beans fresh. This small but important step will release the aromatic and flavor compounds within your coffee beans—and wake up everyone in your house with their scent (and if you go electric, with the noise of the machine!).
A classic blade grinder will get the job done, chopping coffee beans into finer particles like a spice grinder, but for a more consistent grind, a burr grinder is the move. The barista-approved appliance gets its name from the rapidly rotating ceramic burrs that crush the beans. Check out our favorite options for both types of grinders below.
Baratza Encore
For 20 years, Baratza has a been a go-to maker of coffee equipment for professionals and consumers alike. Their signature Encore grinder is the perfect entry-level burr grinder, featuring a large capacity hopper and 40 different grind settings for everything from espresso to a French press.
Mr. Coffee Electric Grinder
This Mr. Coffee grinder gives the old-school blade grinder a few barista-friendly upgrades, including three grind settings and a self-cleaning feature. It's the easiest entry point for those who want to start grinding their own coffee.
Breville Grinder
The Breville Smart Grinder is a top-of-the-line burr grinder loaded with features, including a whopping 60 grind settings and an automatic dosing mechanism, all packed into a sleekly designed machine. This is for the most serious coffee drinkers and home espresso makers.
Hario Mini Mill
If you only drink a small amount of coffee, or want a portable option, Japanese company Hario makes some of the best hand grinders on the market, including the Mini Mill (if you need something bigger, try the Skerton). The adjustable burrs can grind beans for any kind of coffee (and provide a bonus upper-arm workout!). The SAVEUR test kitchen is also partial to using this little grinder for spices.
IMVAO Vintage Grinder
If your aesthetic leans more retro, opt for this vintage-inspired hand-crank coffee grinder made of wood and cast iron. The small drawer keeps your ground coffee neatly contained, and the durable burrs even work for spices, nuts, and dried herbs.