From Sustainable to Specialty, the Best Coffee Subscriptions Will Elevate Your Morning Ritual
Check your mail to see what's brewing.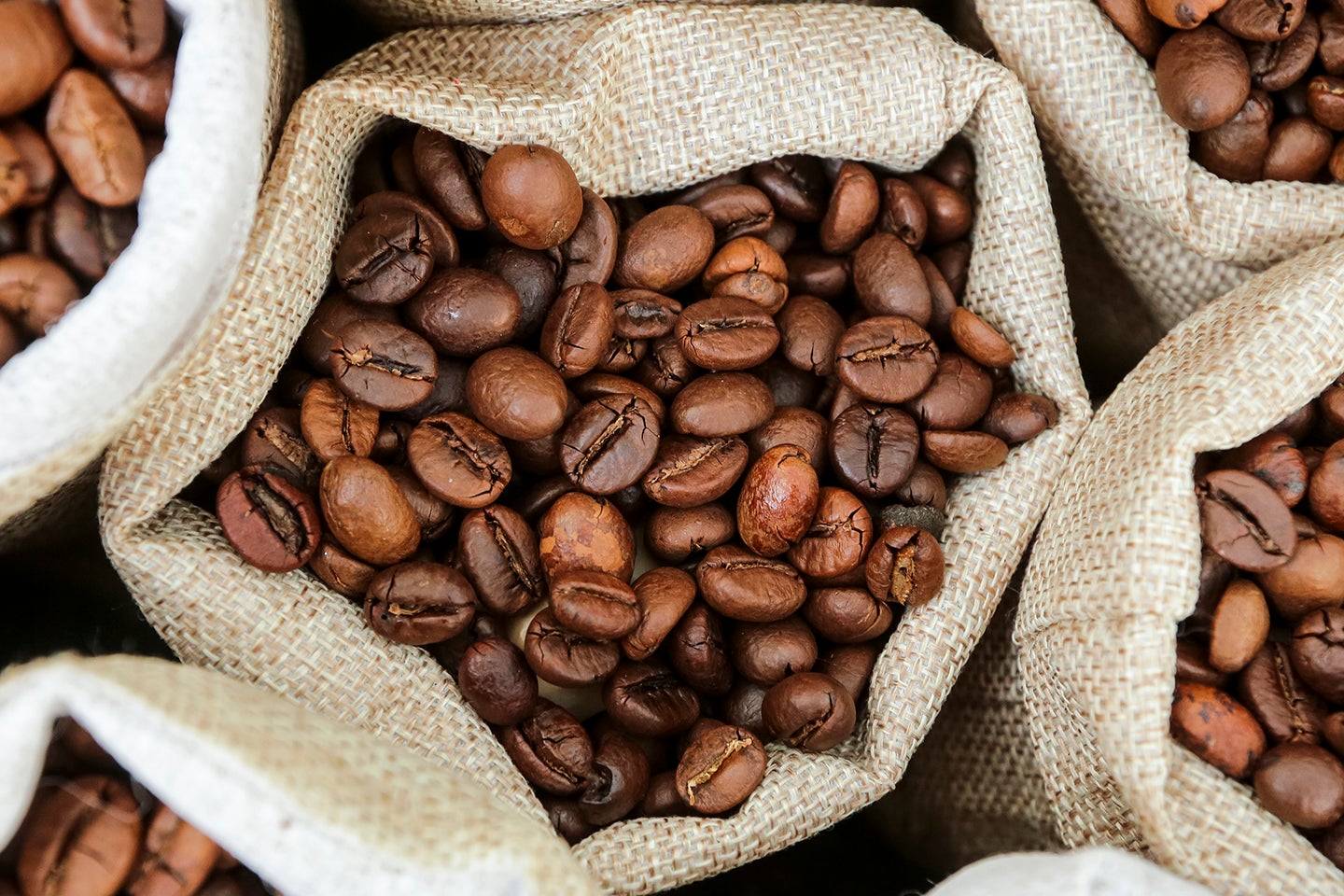 We may earn revenue from the products available on this page and participate in affiliate programs.
Everyone has their own preference when it comes to the ideal cup of joe, but one thing is for sure: great coffee starts with recently roasted, well-sourced beans. A stellar coffee subscription will ensure you never run out of fresh beans, and might even help to expand your palate beyond your local barista's go-to blend. 
"So many new alternatives are popping up daily," says Kevin Hartley, founder of Cambio Roasters, which means you can tailor the delivery cadence, subscription structure, and bean varieties to your lifestyle and taste. Since most of us are mere enthusiasts, we turned to experts and Q graders, aka the sommeliers of the coffee world, to surface the best coffee subscriptions on the market. Explore their picks for specialty blends delivered straight to your door.
Features to Keep in Mind
Monthly vs. Annual Membership
Each subscription company offers its own unique plan, which typically ranges from weekly, biweekly, or monthly options. While different lengths might work better with your lifestyle—and the amount of coffee you drink—Hartley recommends opting for a short term subscription. "With any of the offerings, I would make sure [there is] tons of flexibility," he says.
It's always great to experiment and try new aromas and richness, but a longer-term subscription might be better once you find the perfect roaster and your go-to bean of choice, so you can set it and forget it. Take advantage of trial offers when you can and know that you can cancel subscriptions at any time. 
Variety of Coffee
There are plenty of varieties, roasting styles, and locations to choose from, so don't limit your bean choice. "Great coffee is like great wine––so many variables impact the cup experience," says Hartley. "It starts with the origin of the bean, whether it's the volcanic soil of Sumatra or the rich towering mountains of Colombia, each origin has over 30 unique tasting notes. Then, the roast master adds [their] special touch for an equal part art and science."
Some even prefer to pair their coffee (and brew type) with the seasons. "In the winter I find myself drinking bigger bodied coffees, like Sumatras or a nice Balinese, which I brew in a French press," says Jim Munson, CEO and founder of Brooklyn Roasters Company. "During the summer months, I'm more inclined to drink lighter bodied coffee with more nuanced beans, like a high ground Central American or East African coffee. I use a pour over [for those] because it really brings out those delicate aromatics and you don't want a muddy cup."
Customization
Most subscription companies offer customization according to taste preference, brew type, region, single origin versus blend, cost, quantity, and delivery intervals. Many also offer quizzes to help narrow down your selection according to your individual profile and needs. 
Extraction
Each brewing type, whether it be a pour over, drip, espresso, or French press, has its own extraction method, and the preference is up to the brewer. Brooklyn-based Q grader Erika Vonie says it's a little bit of "Goldilocks-ing" to get it just right, but starting at a medium grind and moving from there is a great start.
"When teaching people water-contact time, I like to use this analogy: Think of your coffee as sand or rocks," she says. "If you put a bunch of rocks in a pail and pour water through it, it's going to cascade through pretty quickly and you don't really get all the flavors out of the coffee. But if it's too fine, like pouring water through a bucket of sand, it collects and holds on to it and can actually over-extract your coffee." And while she loves working with fancy pour overs with clients, a black cup of coffee made from a drip machine, like the Technivorm a Moccamaster, is her at-home preference. 
But Kyle Horne, a partner at Forin Café in Philadelphia, swears by the pour over method. "Sure, it will take you a few extra minutes, but if you're investing in a quality coffee subscription, then your extra time will be very well rewarded," he says. "You'll be able to taste the nuances of the terroir, process, roast, and the variances of flavor the bean has to offer. Plus, it's a relaxing ritual with which to start your day." 
Mika Turbo, general manager of Everyman Espresso in SoHo, New York agrees. "Even though I have a tattoo of a French press that says 'Press 'til Death', my all-time favorite at-home brewing method is the pour over—specifically the Hario V60," they say. "I find that it is flexible for hot or cold coffee, easy to brew, and easy to clean up."
Our Top Picks
Q Grader Erika Vonie is a big fan of Atlas Coffee Club, calling the Austin-based subscription a "passport around the world." Each month it features a different origin and process with accompanying literature that explains why the coffee tastes the way it does, why the brand chose it, and what makes it special. "It's a really interesting way to not only get good coffee but also up your coffee education in a pretty seamless and easy way," she says. You can choose from 6-, 12-, or 24-ounce bags delivered right to your door every two or four weeks and select your roast preference and grind type. 
In addition to Colombia, Indonesia, Kenya, Peru, Honduras, and other source regions, Atlas also offers beans from Papua New Guinea's Western Highland: a favorite for Vonie. "I don't discriminate against coffee in any form, but I have a particular love for coffee from Papua New Guinea," she says "It's not the most popular region and it's difficult to grow there, but the soil is really interesting. And the types of coffee that grow there can be really, really interesting as well, with a high level of umami––it's a savory, sweet sort of thing."
Blue Bottle has been a staple in the coffee industry since 2002 and offers a variety of subscription types of its coffee, including single-origin, blend, and espresso assortments, and even a New Orleans-style iced tea kit. Its 6-ounce blends (about a one-week supply) start at $11 and go up to 36-ounce bags for $45, with single origin options ranging between $13 and $52. The brand also changes its single-origin options every two weeks, so you're bound to get a good variety. 
You can also choose your blend, such as the Three Africas (an African blend with notes of golden raisin, winey blueberry, lemon zest) or the Bella Donovan (a popular Ethiopian, Peruvian, and Sumatra blend blend with notes of raspberry, chocolate, and molasses). To get started Blue Bottle offers a 3-month Welcome Kit for $119, which includes six 12-ounce bags of whole bean coffee, plus free shipping, coffee tools, and some swag. 
Best Customization: Trade
Another favorite of Vonie, Trade curates a selection from more than 55 roasters nationwide and more than 400 coffees with prices ranging from $12.50 to $22 per bag, which makes about 16 cups. While the task of choosing between hundreds of coffees may seem daunting, Vonie points out Trade's "intuitive algorithm," which matches customers based on their flavor preferences, roast levels, and price points. "The world of coffee is very wide and it can get very confusing if you haven't worked at a café and don't have a base-level knowledge," she explains. Delivered every one to three weeks in compostable bags, all Trade's coffee beans are ethically and sustainably sourced, roasted on demand, and score at least an 80 on a 100-point coffee rating scale. 
Offering single origin and seasonal blends, Brooklyn Roasting Company's subscription offers  sustainably sourced options from around the world. Delivered weekly, biweekly, or monthly, customers can choose either two 12-ounce tins ($26) or one 5-pound bag ($70) in the coffee of their choice or the brand's "Coffee of the Month." Its top-selling variety, which CEO and founder Jim Munson describes as the "peanut butter jelly sandwich of coffee," is the Java Mocha. "It's a blend of Indonesian and East African sun-dried coffees," he says. "It's got bright, perfumey, flowery, and berry tinge notes from the Ethiopian coffee and the really chocolatey, big bodied, earthy [notes from the] Indonesian Sumatra coffee. 
Ninety percent of its coffees are Fair Trade-certified, but some come from auction lots, which the company buys exclusively for their cup character, reserving 10 percent of its purchasing power for this initiative, according to Munson. It's also a favorite amongst celebrities: Goop founder Gwyneth Paltrow gets her weekly supply from BRC, too. 
Both certified Q graders, the mother-daughter duo behind Bean & Bean Coffee are making waves in the industry with their commitment to gender equity within the coffee industry. More than half of the company's organic, ethically sourced beans come from women-led or -owned farms and producers, all of whom receive a livable wage. The Korean American duo opened the first-ever coffee roastery in Queens, New York and currently offers a three-month, six-month, or one-year subscription. Its three-month plan contains either a 12-ounce or 3-pound bag with a choice of either its Downtown Blend, Peru Las Damas, Indonesia Sumatra, or Ethiopia Sidamo for $57. Subscribers can also select a variety of grind types according to their brew preference, and 1 percent of online sales are donated to the Costa Rica-based Sloth Institute to help injured baby sloths reintegrate into healthy ecosystems. 
Serving up single-origin selections from Ethiopia, Honduras, Costa Rica, Kenya, and Colombia, the team at Brandywine Coffee Roasters decides their favorite "coffee of the week" and ships out freshly roasted beans every Friday. It's also a favorite of Turbo who adores the "eye-catching packaging" of the brand, which are hand screen-printed with custom illustrations and wax stamped. Subscriptions can be delivered every one, two, three, or four weeks, and there's a 12-ounce option for $21.50 and a 2-pound option for $52.50, which come as a surprise each shipment. The company rarely repeats the same coffee, so you're sure to get a good variety, and customers can also choose between whole beans as well as coarse, medium, and fine grinds. 
Based in Northwestern Arkansas, the team at Onyx Coffee Lab has earned an impressive set of accolades for their beans and brewing expertise year after year. It's also garnered the attention of Kyle Horne, a partner at Forin Café in Philadelphia, who raves about the subscriptions. "Onyx's coffees are top-shelf, well-sourced, and come from around the world," he says. "[The] roasters really push the envelope and do a lot of experimenting, so you can branch out and try a broad range of coffees (origin, roast style, profile, fermentation process, etc.). It also has exceptional blends and single origins of the more well-known coffee profiles." 
The company offers weekly, biweekly, or monthly subscriptions in either 10-ounce, 2-pound, or 5-pound servings. It also roasts and ships the same day and customers can customize their preferences based on brew type and flavor. Prices start at $15.20 for a 10-ounce bag and go up from there. 
Operating out of North Carolina, Black & White Coffee Roasters is the brainchild of United States barista champions Lem Butler and Kyle Ramage. It's another favorite of Turbo, who loves the accessible price points and the uniqueness of the blends. The company roasts every Monday, Tuesday, Thursday, and Friday, and customers can choose from either bi-monthly or monthly options of either one or two 12-ounce bags, for $20 and $35. Each blend comes with precise brewing instructions as well as interesting tidbits about the coffee's origins. "It's perfect for someone who is interested in branching out into experimental coffee processing and conscious of knowing precisely where their coffee comes from," Turbo adds.