Techniques
These Powerful Food Processors Are Kitchen Workhorses
From lightweight space-savers, to heavy-duty machinery — here are the best food processors for mixing, chopping, grinding, and pureeing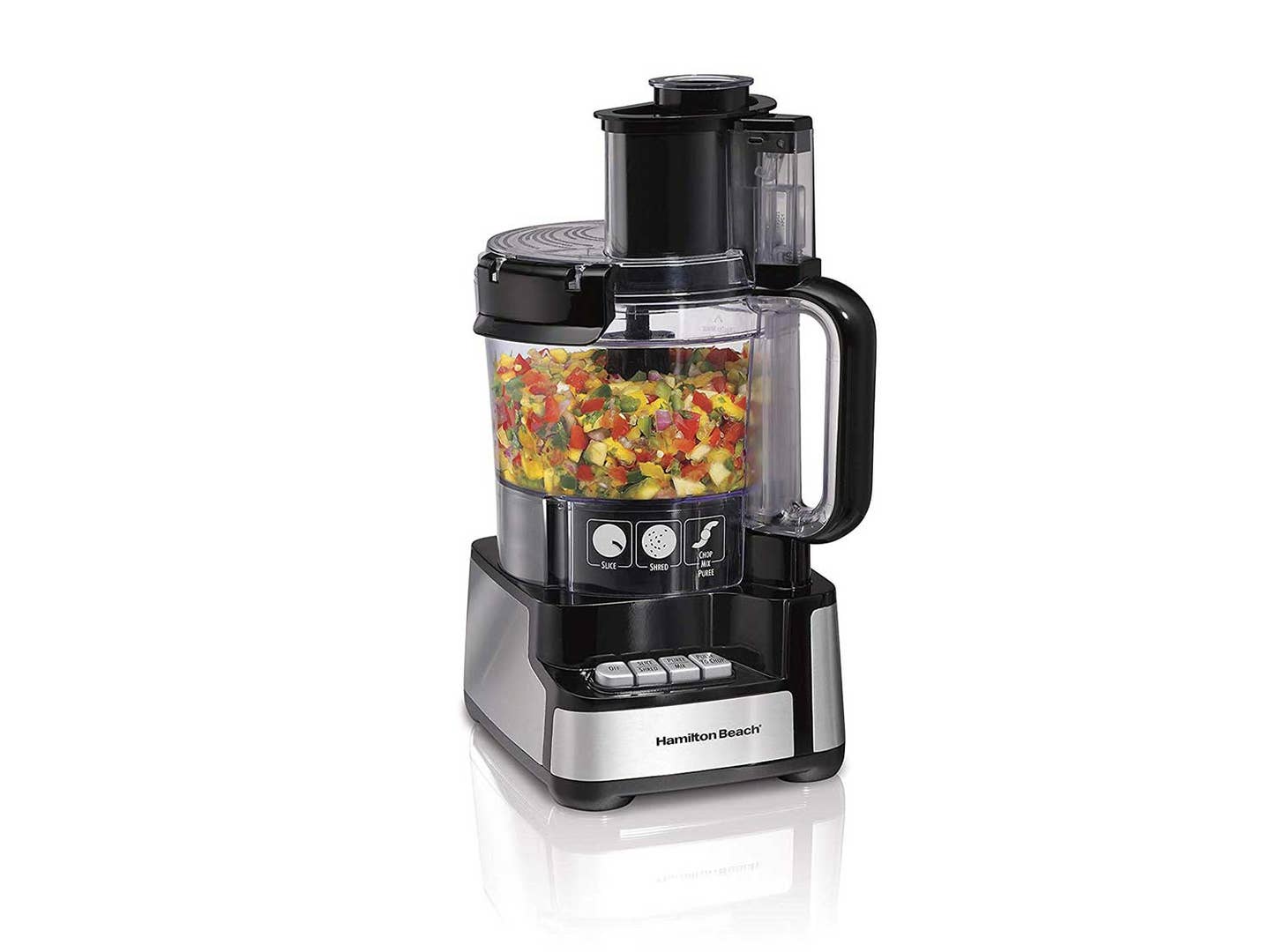 The food processor is one of the kitchen's most versatile and indispensable tools: from chopping onions, carrots, and celery, to grating cheddar for mac and cheese, shredding potatoes for latkes, or making all-butter biscuits, the trusty food processor is akin to a second chef in the kitchen. Being the powerful, versatile tool it is, quality is of the utmost importance. Below are some top-rated choices to choose from.
Hamilton Beach Food Processor & Vegetable Chopper
This food processor has the advantage of a large feed chute, meaning you won't have to pre-cut blocks of butter or cheese before processing. And the star special feature for this particular model is the bowl scraper attachment, which eliminates the need to stop the machine to scrape the sides of the bowl with a spatula.
Cuisinart's Mini-Prep Plus is meant for people looking to save on counter space, or just have no need for a larger unit because they're only prepping for two. This 250-watt food processor with a lightweight three-cup plastic work bowl does the job, chopping and grinding with its reversible stainless-steel blade.
Cuisinart 14-Cup Food Processor
This food processor was made for heavy-duty work and family feasts, with a powerful 720-watt motor, a 14-cup work bowl, and an extra-large feed tube that can fit whole fruits and vegetables. It's also easy to operate with only two main control paddles for turning on and off.
Hamilton Beach 12-Cup Stack & Snap Food Processor and Vegetable Chopper
What makes Hamilton Beach's Stack & Snap unique is the way the unit is assembled. Unlike other food processors that require users to ensure that they are properly twisted and locked into place, the design for this model uses a stacking and snapping system in putting its parts together—much easier and manageable.