8 Wedding Registry Gifts You'll Actually Use in the Kitchen
Skip the kitschy cookie jar and stick with these practical, tried-and-true classics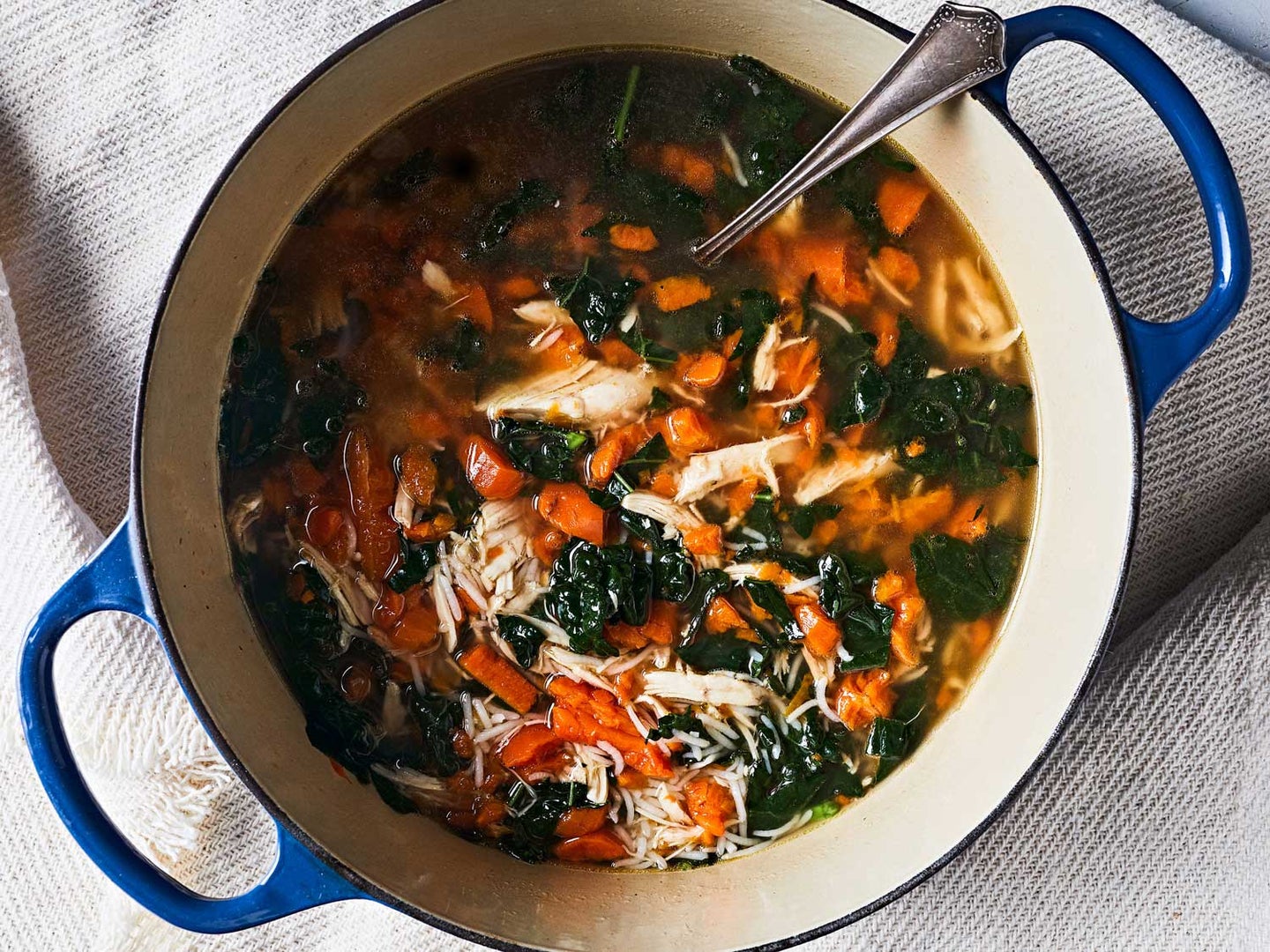 Despite what you may have listed under the kitchen section of your wedding registry, getting a few random or unnecessary items you didn't ask for is inevitable. Newlyweds typically receive all kinds of presents that don't come close to matching their taste (monogrammed mugs, anyone?), or even worse, have any practical use (in my case, a giant lid without a corresponding pot). Here, a short and sweet guide to the kitchen equipment you should register for—or consider gifting as a wedding guest. From mixing bowls and glass storage containers to a cast-iron skillet and a Dutch oven, these are the tools you'll be using to cook and entertain for years to come.
This Dutch oven from Le Creuset will be your co-pilot through fall and winter. A true kitchen workhorse, it can be used for everything from deep-frying to braising to roasting. Whether you want to fry a batch of chicken or cook short ribs low and slow, this versatile pot has you covered. Best of all, the porcelain enamel finish makes cleanup a breeze.
You can never have too many mixing bowls. These lightweight yet durable stainless-steel bowls come in a range of sizes and are essential for all kinds of kitchen tasks, from whipping up batter to tossing salads to marinating meats. They're also dishwasher-safe and odor- and stain-resistant.
If you had to choose one piece of cookware to keep for a lifetime, this cast-iron skillet from Lodge would be an excellent candidate. It cooks steaks to perfection, whether you're searing on the stovetop or finishing in the oven. And of course it's not just for meat—you can also use the pan to make knockout vegetables (like this easy skillet asparagus), whip up pancakes, and bake all types of desserts.
You've heard it before, but it's seriously time to ditch your plastic storage containers. Say goodbye to those lingering tomato sauce stains and mystery food odors, and upgrade to glass. This 18-piece set from Pyrex is microwave-, dishwasher-, oven-, and freezer-safe and will stack up neatly in your kitchen cabinet.
Low-tech in the best way, this reliable grinder from Mr. Coffee has just two customizable settings: one for the size of your grind (coarse, medium, or fine) and one for the amount of coffee you want to brew. They're really the only big decisions anyone should be making first thing in the morning.
If a pizza stone sounds like an incredibly cliché wedding gift, think again. It's easy to use and essential for a proper pizza night. Preheat the stone at 500 degrees an hour before you're ready to slide in your pie, and you'll be rewarded with a phenomenal crispy crust that cooks up in mere minutes. Plus, the stone couldn't be easier to clean: simply wipe it down with a warm cloth.
While food processors are available in a myriad of sizes, a large one is the move. A 14-cup machine allows you to chop vegetables, shred cheese, knead dough, you name it—with enough room to avoid overcrowding. This model includes all the attachments you need, so you don't have to worry about finding the right discs or blades to fit your food processor.
While the iconic stand mixer gets all the glory in the mixer category, not everyone has the counter space for it. A compact handheld mixer gets the job done just as well when it comes to whipping cream, "mashing" potatoes, mixing up cookie dough, and so much more. With seven speeds and a contoured handle, this hand mixer is still a powerful tool but can easily be stowed away when not in use.