Try These Cocktails Made By Our SAVEUR Blog Awards Finalists
Arsenic Lace's Natalie Jacob and Apartment Bartender's Elliott Clark shake up their best tequila drinks for a friendly competition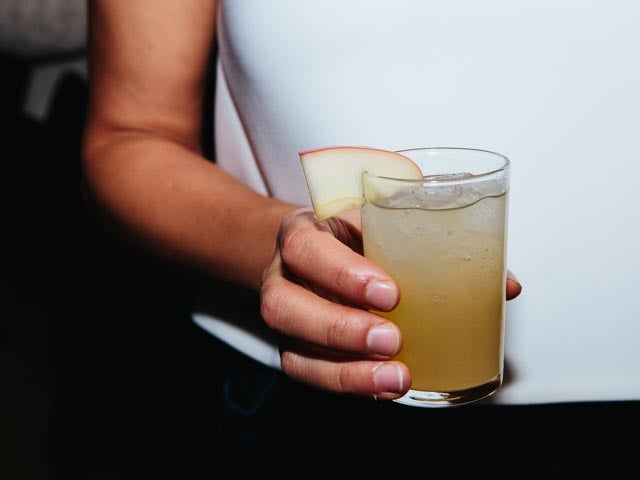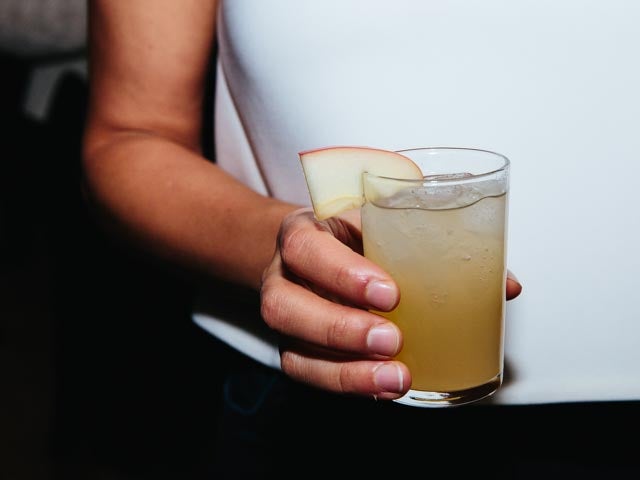 If you followed our 2017 SAVEUR Blog Awards coverage at all, you'll remember we know how to throw a party. The festivities, which were hosted in partnership with Explore Charleston at the Dewberry in Charleston, South Carolina, kicked off with an opening night cocktail ceremony that doubled as a friendly cocktail competition for the finalists.
Competitors had submitted their recipes beforehand and we tested and chose two of the best to be served on the night of the reception. Attendees were asked to vote, along with our judges, Charleston's most vivacious booze gals, the Cocktail Bandits.
Here are the recipes created by our two finalists, pictured above: Natalie Jacob of Arsenic Lace in New York, NY and Elliott Clark of Apartment Bartender in Phoenix, AZ, who also won the editors' choice award for Best Drinks Blog. Clark opted for a pomegranate-and-lemon refresher, the Chicago Fall, that evoked memories of growing up in the Windy City but it was Jacob's smoky buck variation—the Smoke in the Orchard, splitting a base of tequila and mezcal—that won the hearts of the attendees and judges.
Jacob took home a swanky cocktail shaker, glass, and gear set from Cocktail Kingdom, as well as booze from Roca Patron tequila. Here are both of their recipes for your drinking pleasure.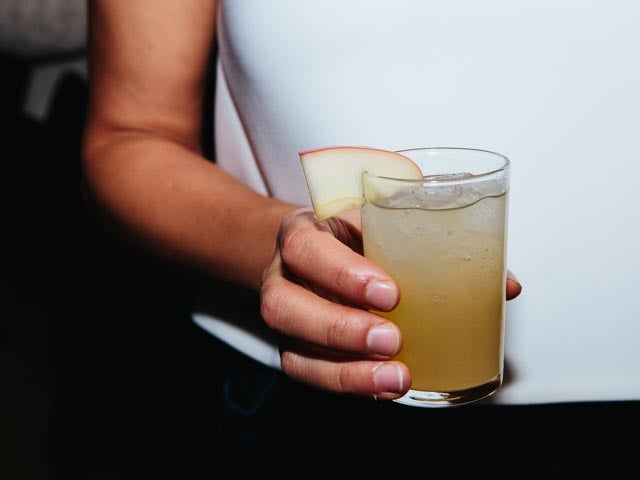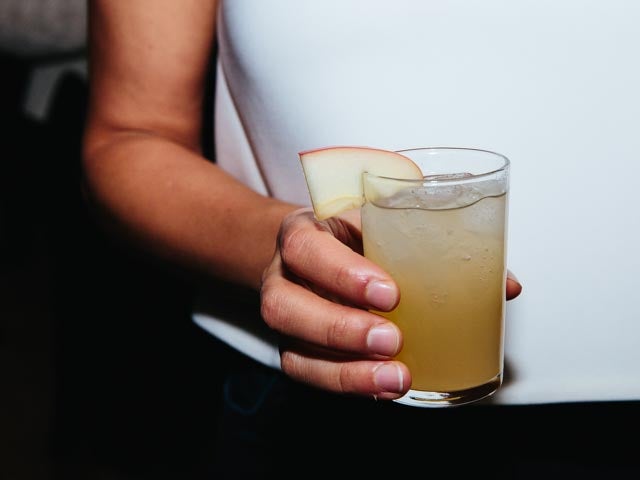 Smoke in the Orchard
Arsenic Lace's Smoke in the Orchard cocktail was the winner, as voted by guests and judges the Cocktail Bandits. The winner took home a set of cocktail gear from Cocktail Kingdom and Patrón Tequila.