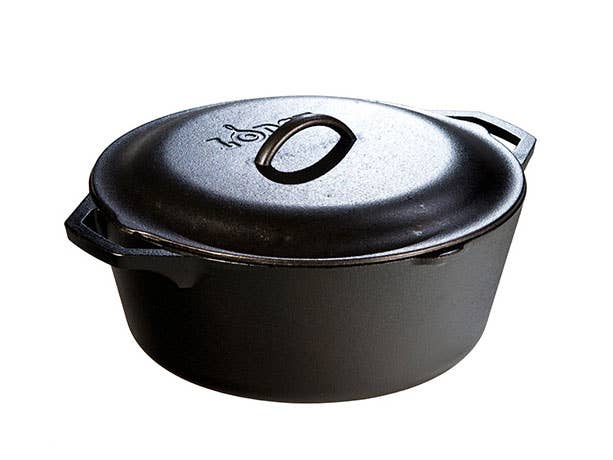 Shopping & Reviews
SAVEUR Gift Guides: Essential Baking Tools for the Bread Obsessive
Bien Cuit bread mastermind Zachary Golper shares his favorite gifts, from a precision scale to the baker's must-have back-pocket buddy
Bread bakers are a breed of their own, with specialized tools and lingo and a hunger for obscure grains and the perfect boule. So to knead through the slew of baking products on the market, we turned to one of those obsessives, Zachary Golper, the master baker behind Brooklyn's Bien Cuit and author of Bien Cuit: The Art of Bread, for his non-negotiable essentials to make the best loaf of bread.
Don't be that Halloween horror story: get a long handled, double edged lame as opposed to a straight razor to score your bread instead of a dull knife. When one side gets dull, just flip it over. Breadtopia Bread Lame, $10 from breadtopia.com
The first rule of baking good bread is to measure in by weight (metric please!), not volume. So having a scale that measures to the nearest gram is essential for consistency. Golper likes Oxo's for its accuracy and durability. Oxo Food Scale, $70 from oxo.com.
Set aside out your metal baking sheets, which quickly transfer heat to cold dough, and get a thick square baking stone. Since the material retains heat longer, it won't scorch the bottom of your loaf, allowing it to bake evenly. Bake cookies often? It's good in low heat, too. Old Stone Oven 14-inch by 16-inch Baking Stone, $47 from amazon.com
Put down that mortar and pestle and step into the 21st century: Make small batches of flour in a coffee grinder. Give that tiny batch of toasted oats a whirl to add to your pre-ferment. It's as easy to clean, too. KitchenAid Blade Coffee Grinder, $30 from kitchenaid.com
No bread kit would be complete without a bench knife. Its flat-bottomed edge easily portions dough into squares since, it's so good at cutting at a 90-degree angle. Use it to scrape off dough stuck to your baking linens, too. Oxo Multi-Purpose Scraper and Chopper, $10 from oxo.com
There's nothing like a giant honking mixing bowl to keep all your dough at bay. Smaller bowls don't get the job done, and its wide, shallow shape means it's easy to mix the dough inside. Update International 30 qt Stainless Steel Mixing Bowl, $20 from staples.com
Mix your dough, sugar, and savory additions with their own nice, long, sturdy wooden spoons. Opt for a neutral wood like beech, rather than a flavored wood like olive or cinnamon, which Golper notes will transfer unwanted flavors into your dough. Mario Batali by Dansk Wooden Solid Spoon, $15 from lenox.com
Don't want to spend $30,000 on a steam injection oven? Invest in a $60 cast iron skillet. Preheat the oven, place the skillet on the rack below the baking stone and throw in some ice cubes. It's an affordable way to add all-important humidity to your bread as it bakes. Lodge 13.25 Inch Cast Iron Skillet, $60 from lodgemfg.com
Save your black sweaters from becoming polka-dotted by investing in a good apron. Sur La Table Linen Kitchen Apron, $40 from surlatable.com.
Don't let garlic stains or grapefruit shmutz on your kitchen towel grossly flavor your dough. These dedicated baking linens will make for easy dough transfers from bowls to work and baking surfaces. Linen Couche from the San Francisco Baking Institute, $10 per yard from sfbi.com