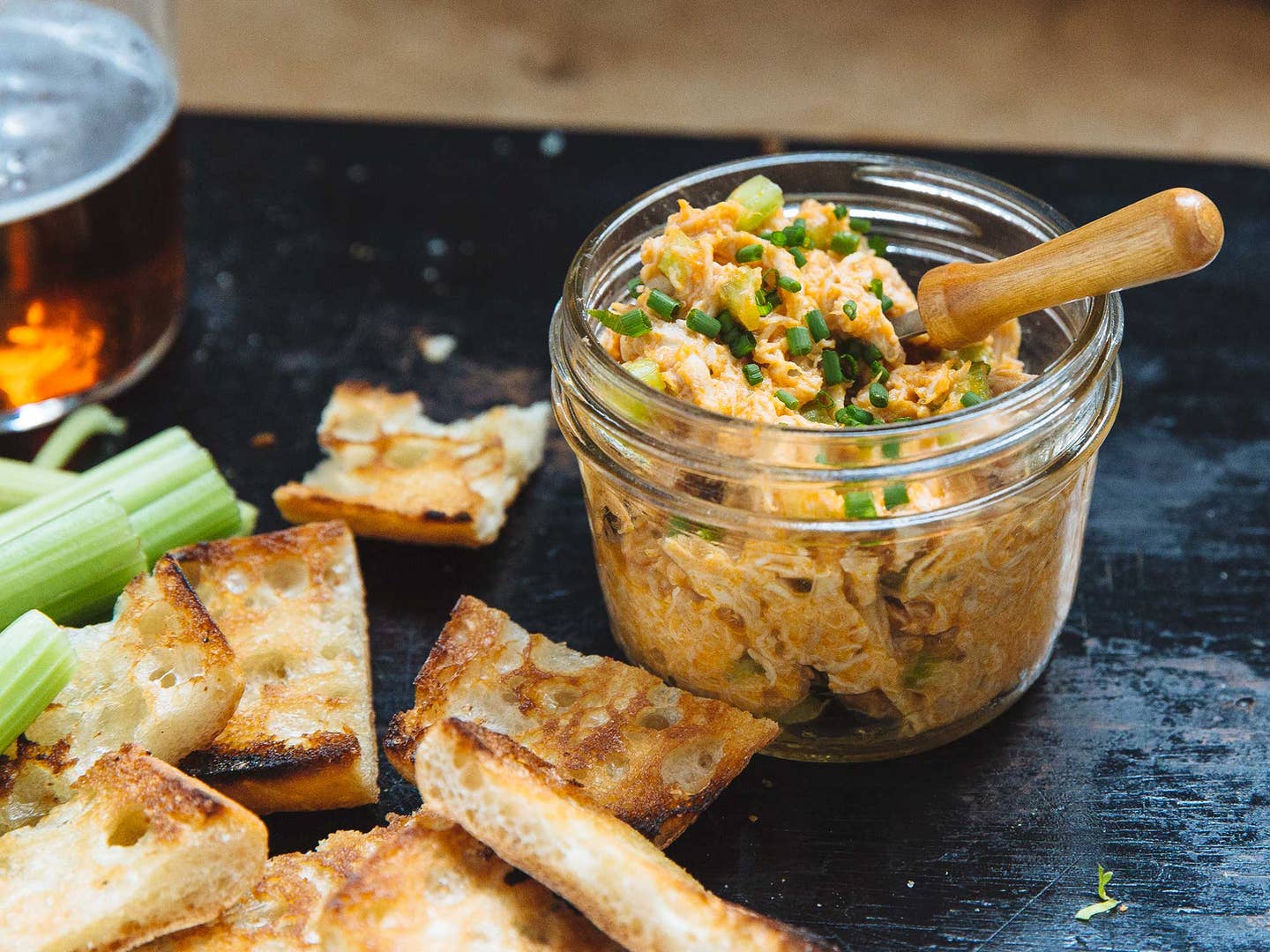 Recipes
Buffalo Chicken Rillettes Are Your Perfect Elitist Super Bowl Snack
They also happen to be really, really good with schmaltz-fried toast
Love buffalo chicken (or buffalo anything), but want don't want to sully your cuticles with hot sauce or deal with bones? This is the high class snack for you. Tender poached chicken with a bit of chicken fat and hot sauce, served with bits of bread toasted in extra chicken fat. Blue cheese optional, but highly recommended.
These rillettes come to us by way of chef Eric W. Bolyard, who impressed his way into the top chef job at Compagnie NYC in part thanks to this recipe. It makes enough to serve a crowd, and since you're ditching the wings, you don't have to deal with frying or careful oven-baking.
The recipe does require you pull the chicken into fine pieces by hand, but that job is done in a snap if you use a stand mixer. And while it benefits from some planning—the chicken is best salted overnight for the deepest flavor—that's all passive work. Once you get going, the recipe comes together quickly, and all you need to crisp up some baguette bits in the rendered schmaltz for a snack that everyone will love.