Techniques
6 Cool Outdoor Cooking Tools for Your Next Camping Trip
From a lightweight portable stove to a collapsible pot, here's a selection of our favorite camp kitchen gear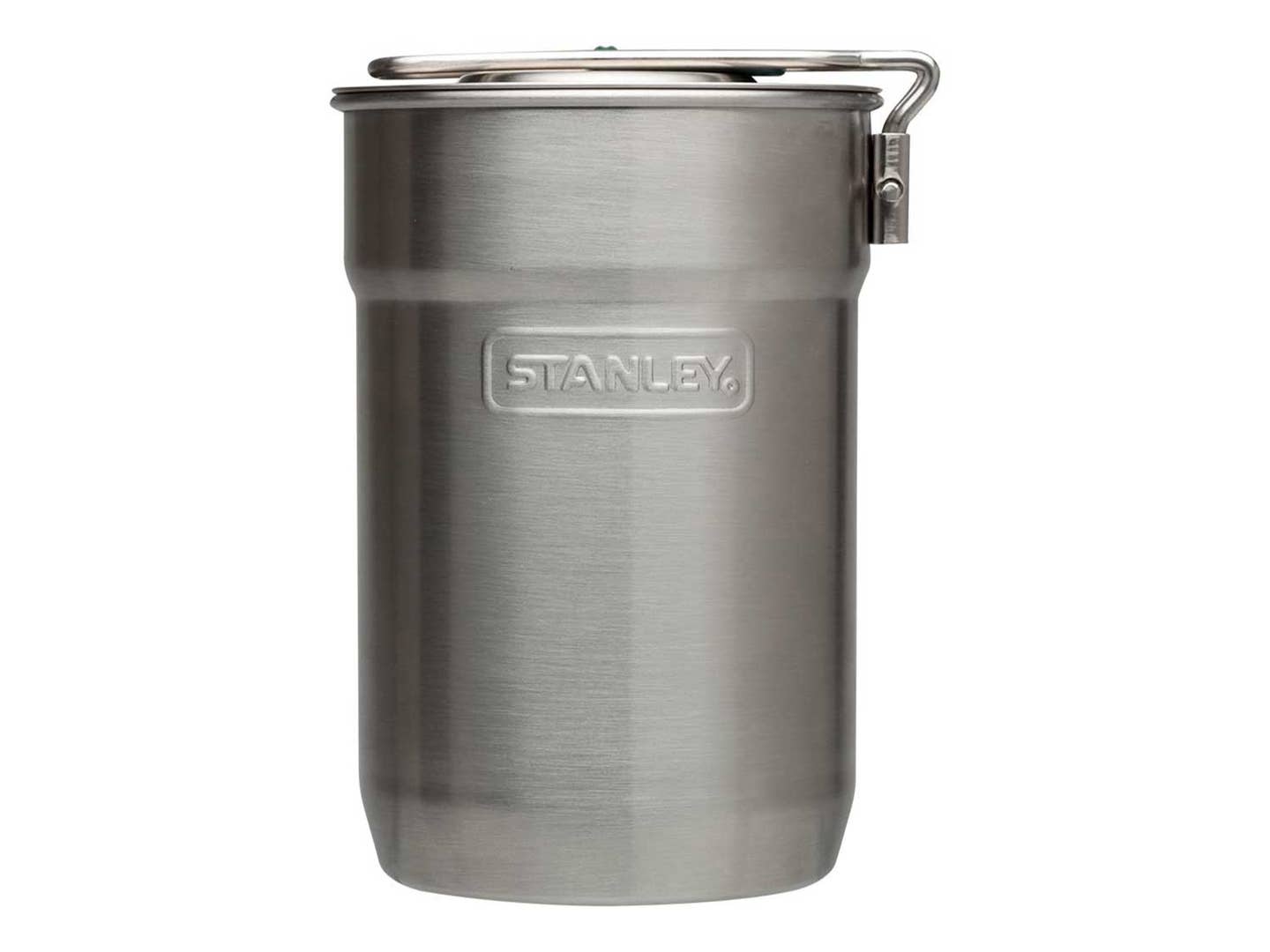 Going camping can feel liberating, especially if you leave all your belongings behind and take only what you can carry. But since there's only so much GORP (good old raisins and peanuts) you can eat on your journey, at some point you'll want to cook. Here, a sampling of our favorite camp kitchen equipment for when you want to whip up a proper meal in the wild.
Stanley Camp 24-Ounce Cook Set
A stainless-steel cooker "pot" is a camp kitchen must. This one comes with a vented lid for cooking on camp stoves or grills, plus two cups that nest inside the cooker for easy storage. The pot also has a handle that can be extended and locked for cooking, and folded to save space when not in use.
Etekcity Ultralight Portable Outdoor Backpacking Camping Stove
Extremely lightweight and compact, this is the perfect stove for hiking, backpacking, or camping. It weighs just half a pound and folds into itself to save even more space (the dimensions when folded are only 1.81-by- 2.36-by-3.15 inches). It fits pots and pans of up to 7 inches in diameter.
Sea to Summit Collapsible Cookware Set
This space-saving cookware set contains a 2.8-liter pot, two bowls, and two mugs. With a hard anodized aluminum base and food-grade silicone walls, the pot is as sturdy as it is portable, and comes with a translucent lid that also serves as a strainer. The rest of the gear has a dual purpose as well: the bowls can be flipped upside down and turned into cutting boards, while the mugs can be used as measuring cups. The best part? Everything folds into one neat 6-by-1.3-inch package.
GSI Outdoors Crossover Kitchen Kit
While emptying your entire kitchen crock into your backpack isn't necessary, you'll need some utensils to make dinner on the trail. Enter this 12-piece kitchen kit, which includes a spatula, ladle, tongs, cutting board, oil bottle, and salt and pepper shaker for cooking; and a scraper, scrub pad, soap bottle, kitchen towel for cleaning. The whole thing fits into a lightweight tote and only weighs about half a pound, so you'll barely notice it in your backpack.
KALREDE Camping Utensils Cutlery Set
We're all for roughing it, but you can't eat everything with your bare hands; you're going to need some silverware. This 4-in-1 stainless-steel cutlery set comes with a fork, knife, spoon, and bottle opener. The light, compact tool comes apart so that you can hold the fork in one hand and the spoon or knife in the other. The knife is sharp enough for slicing as well as eating, and the polished coating on all the utensils means they're nonstick and easy to clean.
Coghlan's Multi-Spice Shaker
Spices might be the last thing on your mind when you're packing for a camping trip, but just because you're concerned about space doesn't mean you should skimp on flavor in the great outdoors. This clever multi-spice shaker comes with all the essentials: paprika, curry, cayenne, garlic salt, and most importantly, salt and pepper. Each seasoning conveniently gets its own compartment and flip-top lid.