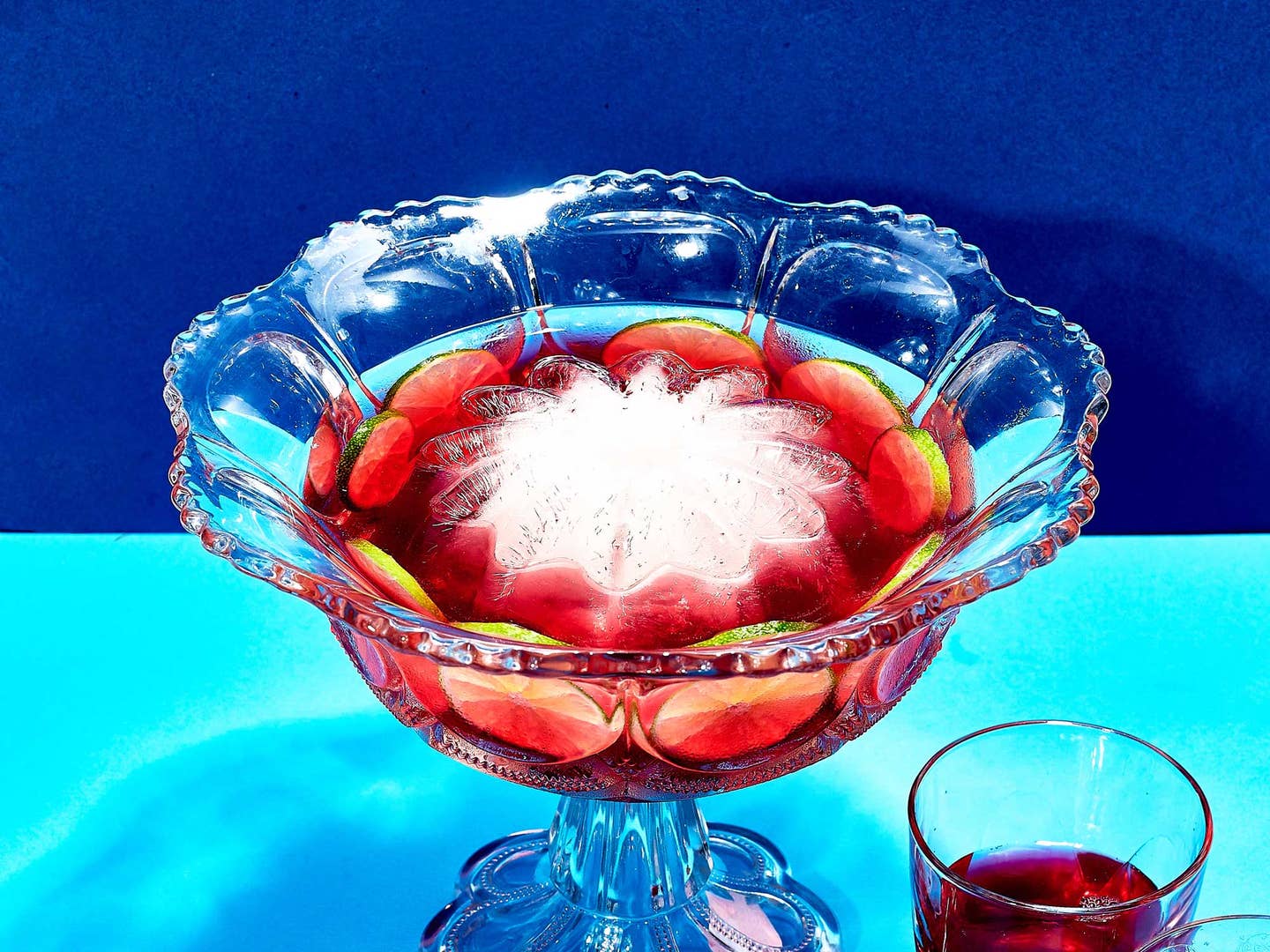 Drinks
Make Sorrel Punch for a Taste of the Caribbean During the Holidays
The traditional holiday booze of the Caribbean, this rum-and-hibiscus punch serves up sugar, spice, and everything nice
This year, veteran New York bartender Jackie Summers gave us the 411 on Caribbean sorrel punch, a festive white rum concoction enjoyed throughout the island region during the holiday season. Called "sorrel" after the local name for the dried hibiscus flowers that are steeped in it, it's known for its bright pink color and a floral, tannic flavor.
The spiced punch is believed to have come into being when British naval officers in the 17th century would pour the rum from their stipend into a common local tea made with the hibiscus imported from West Africa. Indeed, the flowers are often enjoyed in a tea, rather than a boozy punch.
Over the years, the drink slowly evolved into different iterations across the various islands—those higher on the spice route would use cardamom and allspice, while those lower might opt for cinnamon and nutmeg—with many Caribbean families making their own version today. Summers, who bottles his own version called Sorel Artisanal Liqueur, says his earliest memories of the drink date back to the Caribbean Day parades on Eastern Parkway in Brooklyn, New York.
As we found when testing various ratios, the flowers prove to be quite tricky: too much of the stuff can throw the entire drink off balance while too little gives you a red-hued lemonade. Summers' tip: If you find yourself with a too-acidic punch, don't just increase the sugar; instead, tinker with the spices until you have the right balance.
Throwing a holiday party? Make sorrel rum punch from scratch with our recipe, which finishes the traditional version with a festive topping of champagne.