Recipes
Charred Cabbage Slaw
The crunchy side for your summer barbecues.
Serves

serves 4-6

Cook

25 minutes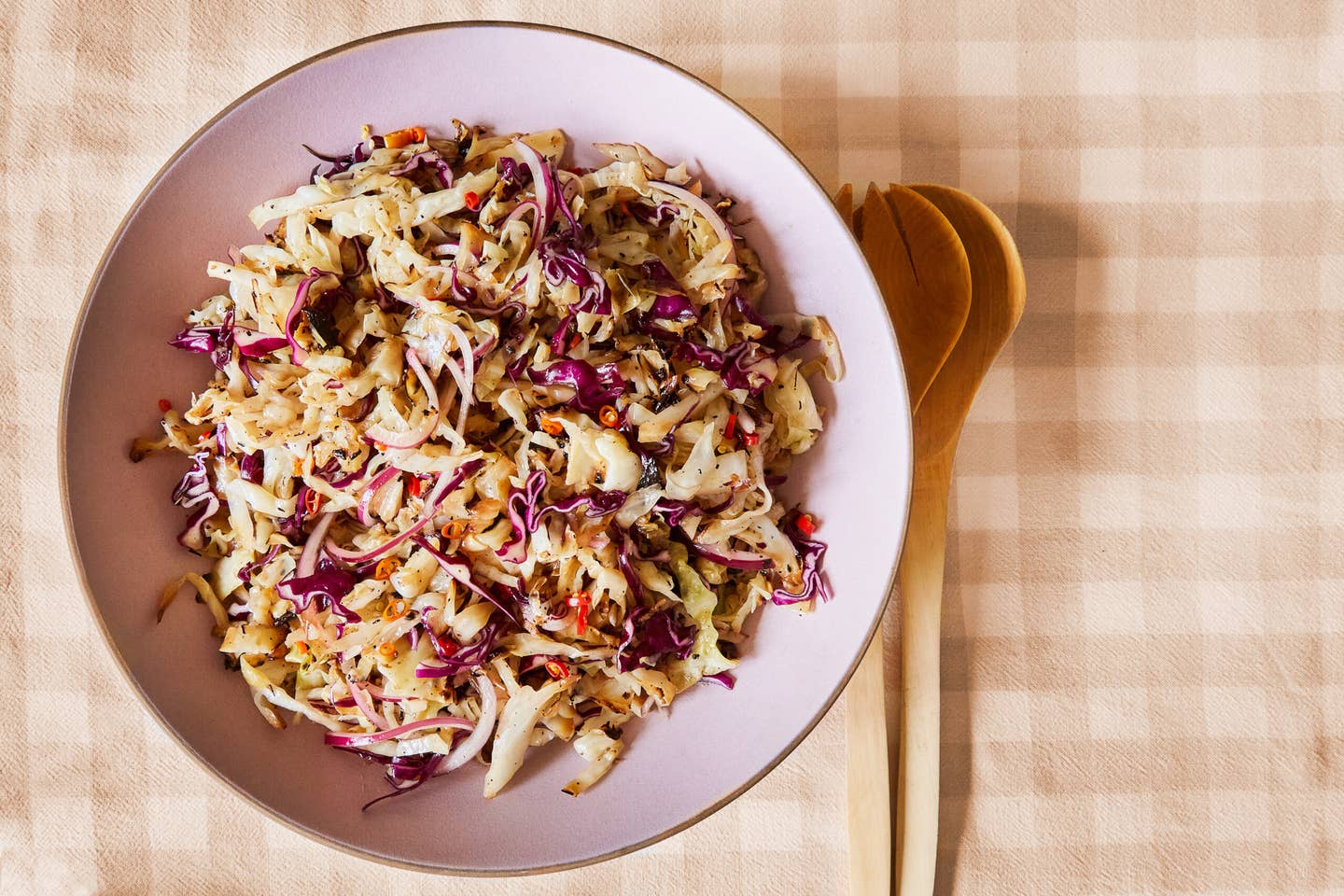 In this offbeat cabbage slaw from chef Chris Shepherd of Underbelly in Houston, raw red cabbage adds a textural contrast to the grilled green cabbage, and a zippy, spicy-sweet-salty dressing goes well with the charred bits. If you're looking for a way to balance out all the meaty (or not meaty) things you're grilling, check out all of our slaw recipes.
Ingredients
1⁄2 cup sugar
1⁄4 cup fish sauce
2 tbsp. fresh lime juice
1 tsp. sambal oelek
1 clove garlic, finely chopped
2 tbsp. canola oil
1 head green cabbage, cut into 8 wedges
Kosher salt and freshly ground black pepper
2 red bird's eye chiles, stemmed and finely chopped
1 small red onion, thinly sliced
1⁄4 head red cabbage, thinly sliced
Instructions
Step 1
To a small pot over high heat, add the sugar, fish sauce, lime juice, sambal oelek, garlic, and 2 tablespoons water; bring to a simmer and cook, stirring occasionally, until the sugar dissolves, 2–3 minutes. Remove from heat and set aside.
Step 2
Build a medium-hot fire in a charcoal grill, or heat a gas grill to medium. (Alternatively, heat a cast-iron grill pan over medium-high.) Brush the oil over the green cabbage wedges and season with salt and pepper; grill, turning as needed, until charred all over, 18–20 minutes. Let cool slightly, then core and thinly slice. Transfer to a large bowl, add the reserved dressing, the chiles, onion, and red cabbage, and toss to combine. Transfer the slaw to a platter and serve warm or at room temperature.