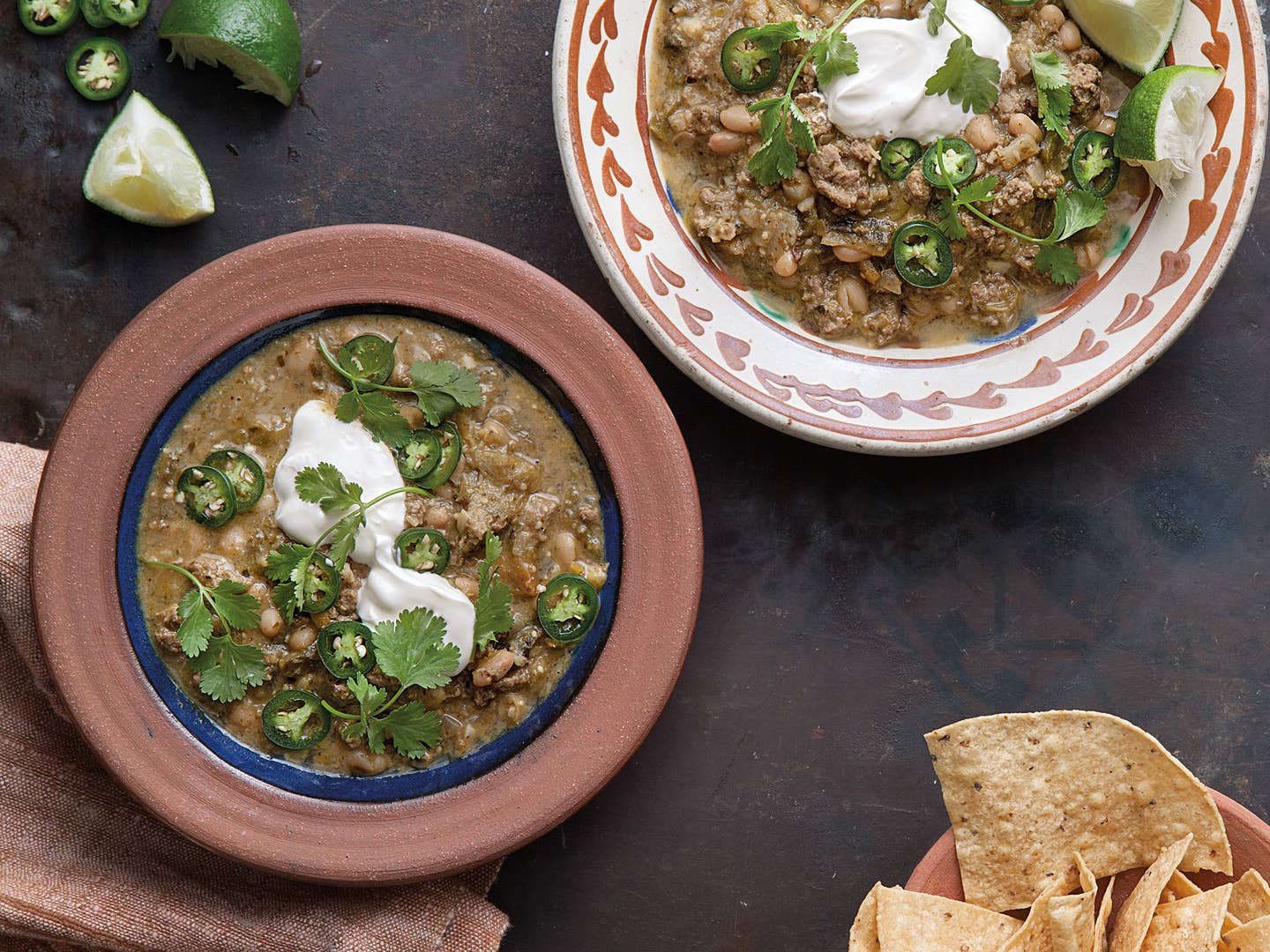 Recipes
The Chicken Green Chili that Only Takes an Hour
But tastes like it cooked way longer
I don't think I'm alone when I say that I only "watch" the Super Bowl for the snacks. All it takes for me to be happy is some wings, guacamole and chips, potato skins, mozzarella sticks, and a few beers. And a bowl of chili with all the fixings.
Who doesn't love chili, especially at this time of year? It's warming and comforting, and you can start it in the early afternoon and let it sit on the stove all day. The only thing that's better? A chili that's done in an hour.
When we were working on our latest cookbook, SAVEUR: Soups and Stews, we had the chance to develop some new chili recipes, and this green chili with chicken and white beans is my favorite. Tomatillos and serrano chiles are blistered in the oven, then combined with sour cream, cilantro, and chicken stock to form a rich but tangy sauce. Then you brown your ground chicken, some onion, and spices, add in some beer (and drink one as you go), toss in some beans, and simmer it all for around 30 minutes.
It's a chili that you can whip up any night of the week, but of course it's right at home at any Super Bowl party. You can use your extra time to focus on the toppings: sour cream, cilantro, and chilies to garnish (and cheese, always more cheese), along with plenty of tortilla chips. Cheer on your favorite team come Sunday; I'll be cheering on football's unsung heroes: the food.