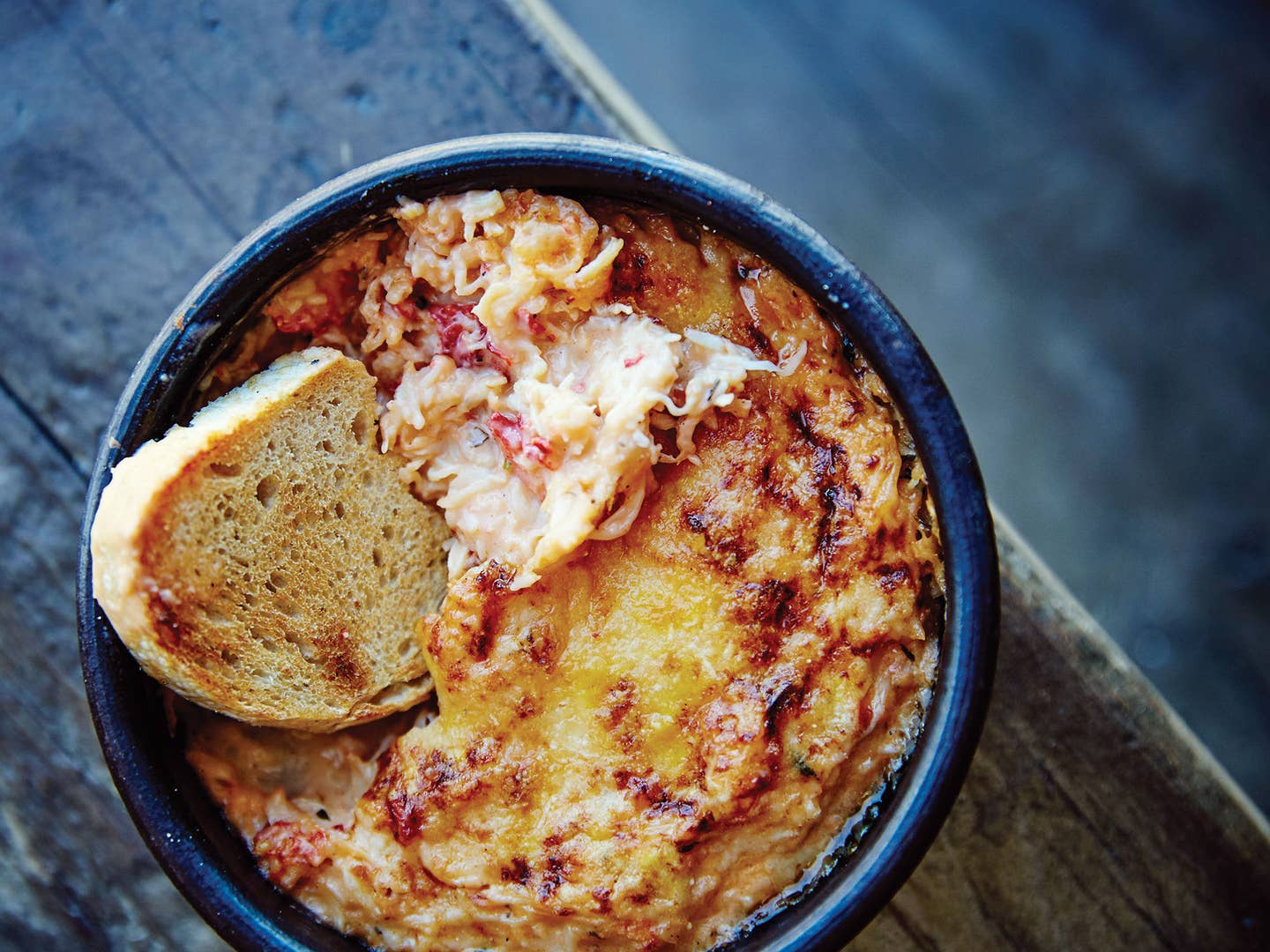 Techniques
How to Make the Crab Dip to End All Crab Dips
The secret to the best crab dip? Go light on the cheese and heavy on the shellfish
People at parties cannot get enough of dips, and one crowdpleaser in particular has stood the test of time: hot crab dip. This one comes from a less expected source—the windy mountains of Patagonia—and comes loaded with king crab meat. Which is why it's the best one we've ever tasted: it's all about the crab.
Traditionally, this spin on Chilean chupe is made with seafood-pasta style including shrimp, scallops, shellfish, and crab, but chupe de centolla allows the southernmost coastal region's native king crab to be the centerpiece. Grana Padano cheese, "grana" meaning grainy, is similar to Parmigiano Reggiano, and is known for its crumbly texture but bold, sweet taste. That's the only cheese that goes into this dip—the rest of the binders are just onion, milk-soaked bread, and a touch of cream, mixed with the crab and then crisped under the broiler.
Prepare this dish in advance and then broil it right before your guests arrive, leaving them awestruck as they walk in to find this melty, steamy crab dip still bubbling at the hors d'oeuvres bar. Feel free to serve right out of the cast iron dish, which makes for a rustic contrast next to your dainty olive oil crackers. Interested in more dishes from Patagonia? Check out The Epic Food and Landscape of Patagonia.