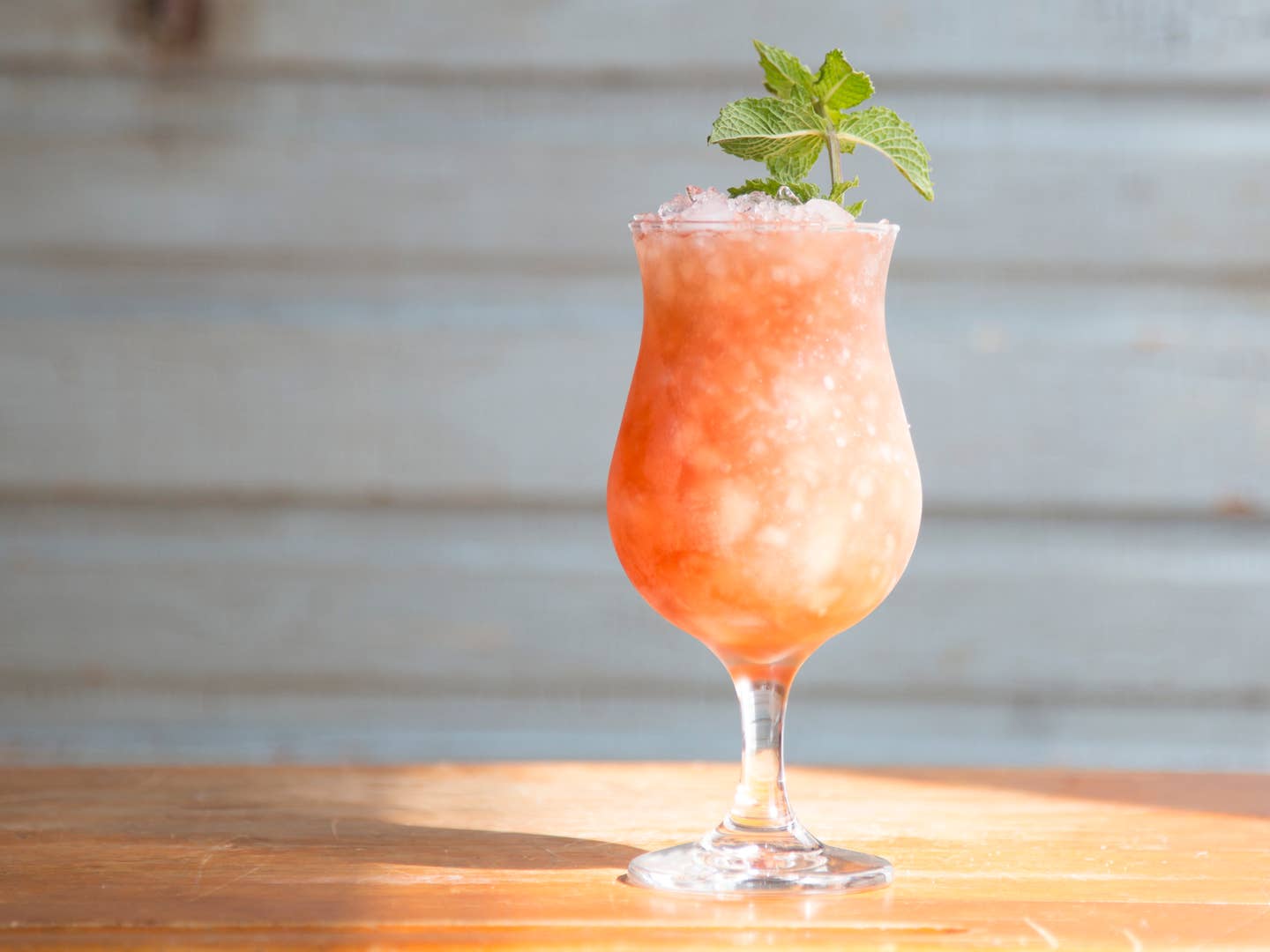 Drinks
Behind the Recipe: Jason Asher's Walking Stick
How Cuba meets Cubism, in a single glass
Now that it's finally legal for Americans to travel to Cuba again, it seems like everyone is eyeballing plane fares to Havana. However, one bar in Scottsdale, Arizona, is offering a quicker trip: a Cuba-themed pop-up.
Held only two nights a week, Counter Intuitive may be the world's quirkiest—and most ambitious—pop-up bar. Developed by restaurateur Peter Kasperski and helmed by bartender Jason Asher, the bar changes its theme and entire cocktail menu every quarter, not unlike the revolving themed iterations at Grant Achatz's Next in Chicago. Cuba represents chapter two of Kasperski and Asher's experiment. "Chapter 1" celebrated New Orleans; come October, "Chapter 3" will bring a graffiti'd Shanghai to the spot.
"The bone structure stays the same," Asher explains, "but the blood that runs through the place—the artwork, the drinks—changes every four months." And right now, that lifeblood is rum, and elaborate, rum-soaked cocktails that reference mid-century Cuba.
Specifically, the focus is on Cuba in 1962, centered around a trip that then-81-year-old artist Pablo Picasso was rumored to have taken to the country. The bar is set up for guests to soak in "what his senses experienced," as interpreted through Cuban street food "from Cubanos to mafongo," entertainment such as dice games, Cuban music, and a cigar patio, and of course, plenty of rum. Picasso fans will note plenty of Cubist-inspired artwork on the walls plus occasional references in the glass, as in the cheeky "Banana Cubed" cocktail.
Asher's Walking Stick cocktail is made with equal parts rich Demerara rum from Guyana—Cuban rum, of course, is still hard to come by in the U.S.—and smoky mezcal. It seems like an unlikely pairing, but they "come together as a unified spirit," Asher insists.
The drink also throws oblique glances at Negroni Week, which wrapped the first week of June, just prior to the launch of the Cuba menu, and April's 100th anniversary of the Singapore Sling, by including key ingredients from each iconic cocktail: Campari and Cherry Heering, respectively. It's all then tied together with lime and cinnamon-spiked syrup for a tropical vibe.
Even the name nods to rum, a distillate made from sugar cane. "After all, another name for cane is a walking stick," Asher notes.
Counter Intuitive
"Chapter 2: the alleged trip to Cuba" runs through mid-October.
7133 E. Stetson Drive
Scottsdale, AZ
(480) 946-3111
Open Fridays and Saturdays only, from 10PM-2AM