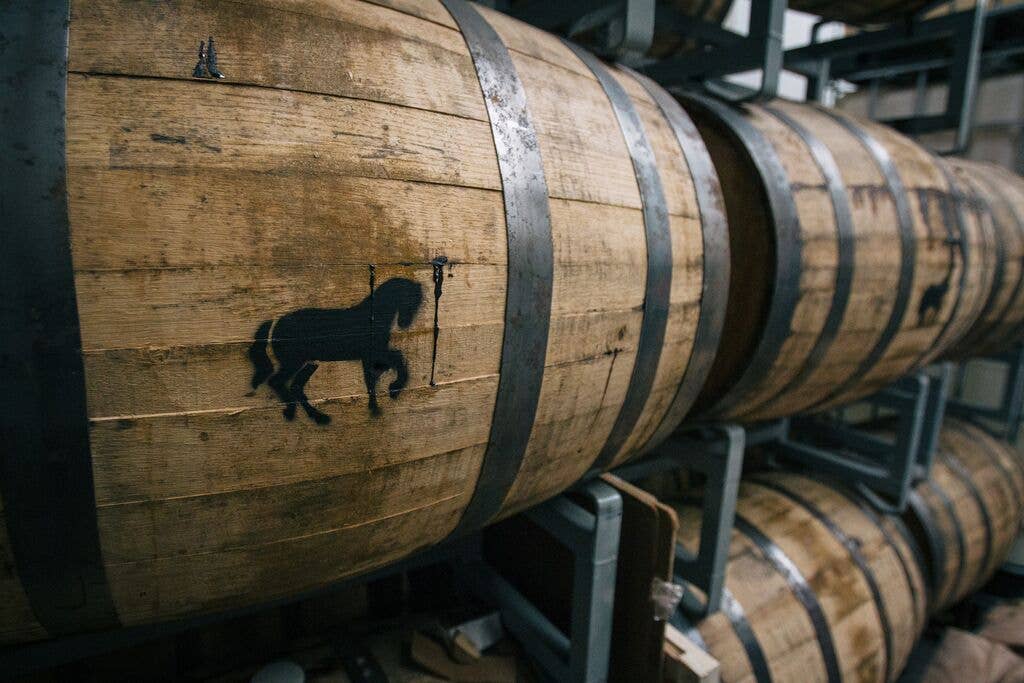 Drinks
Boston's Rum Distilling Revival
Two distilleries making artisanal rums and the bars turning them into top-notch cocktails
Boston's relationship with rum runs deep. During the Colonial era, before whiskey surpassed rum as the spirit of choice, New England had 159 distilleries, some of which contributed to the infamous triangle trade (the exchange of African slaves, Caribbean sugar cane, and rum). Over 150 years after the disappearance of Boston's rum distilleries, a handful of renegade craftsmen are bringing them back and drawing on the spirit's rich history in the region. The Berkshire Mountain Distillers pioneered the movement, which has been spreading across the state, north to Ipswich and east to Cape Cod. For Memorial Day weekend, I decided to return to my hometown and tour the distilleries currently operating in Boston.
Here are two distilleries where you can witness the city's rum revival, and two of Boston's best bars shaking and stirring cocktails with local rums:
Bully Boy Distillers
Brothers Will and Dave Willis founded Boston's first craft distillery in 2010 and it's been so successful they'll soon be expanding to a new building. Growing up on their family's fourth-generation farm in Sherborn, about an hour west of Boston, they began making cider and apple brandy. As their interest in spirits grew, they discovered the farmhouse's hidden vault that served as a speakeasy during Prohibition. During the tour, Operations Manager Oliver Taylor explained that Bully Boy (so named for the Willis' grandfather's favorite workhorse) aims "to fuse together the history of Charlescote farm with the history of Boston distilling." Using blackstrap molasses, they make a white rum, aged Boston rum, and Hub Punch, a rum cordial infused with orange peel, lemon peel, raspberry, and spices, which Dave reverse engineered using a bottle from the 1880s. The distillery's scrappy look belies the top quality of their rum.
GrandTen Distilling
GrandTen opened shortly after Bully Boy in a former ironworks building in South Boston. The four-person team turns out exceptional spirits on a copper eau-de-vie still (one of only five in the U.S.). "Our secret ingredient is funky New England yeast," Lonnie Newburn explained on the tour. They combine it with blackstrap molasses to create Medford Rum—the most popular type of rum during the Colonial era. Their version combines rums aged three years, one year, and nine months to create a smooth spirit with caramel notes. Also try the tart cranberry-rum cordial and the hard-to-get-your-hands-on, butterscotch-scented Rare Bird overproof white rum. Stay tuned for GrandTen's Bar 383, a still-to-glass cocktail bar being developed within the distillery.
The Hawthorne
This swanky lounge by Boston's cocktail expert Jackson Cannon is the ideal place to try a cocktail with local rum as the star. I always judge a bar by its daiquiri, and the Hawthorne's expert bartenders make a formidable one using Bully Boy white rum, fresh lime juice, simple syrup, and Peychaud's bitters. For a refreshing drink with a cinnamon-y zing, try the Newmarket Swizzle (Bully Boy white rum, fresh lime juice, pineapple juice, cinnamon syrup, and Fee Brothers Whiskey barrel-aged bitters). Grab a barstool and chat with the friendly bartenders, who will happily walk you through the ever-changing menu or surprise you with something you've never tried before.
Eastern Standard Just two doors down, Eastern Standard boasts an excellent cocktail program and a full menu of bistro fare. "We love working with local craft distilleries that have found their voice and turn out a consistent product," Bar Manager Naomi Levy told me after shaking up their Kodiak Daiquiri, which gets its pale pink hue from a dash of Angostura bitters. With Privateer white rum from Ipswich, lime juice, Demerara syrup, cinnamon syrup, Angostura bitters, and absinthe, it's more complex than a traditional Daiquiri, but just as smooth. For a rum concoction that looks (and sips) more like a Manhattan, try the Ponce de Leon, which combines Berkshire Mountain Distilling's Ragged Mountain Rum, Lustau East India Sherry, Licor 43, and Regan's No. 6 orange bitters, and comes garnished with a burnt orange twist in a rocks glass.