Shopping & Reviews
3 Ways to Make Your Coffee Routine More Eco-Friendly
It's easier than you think to sip sustainably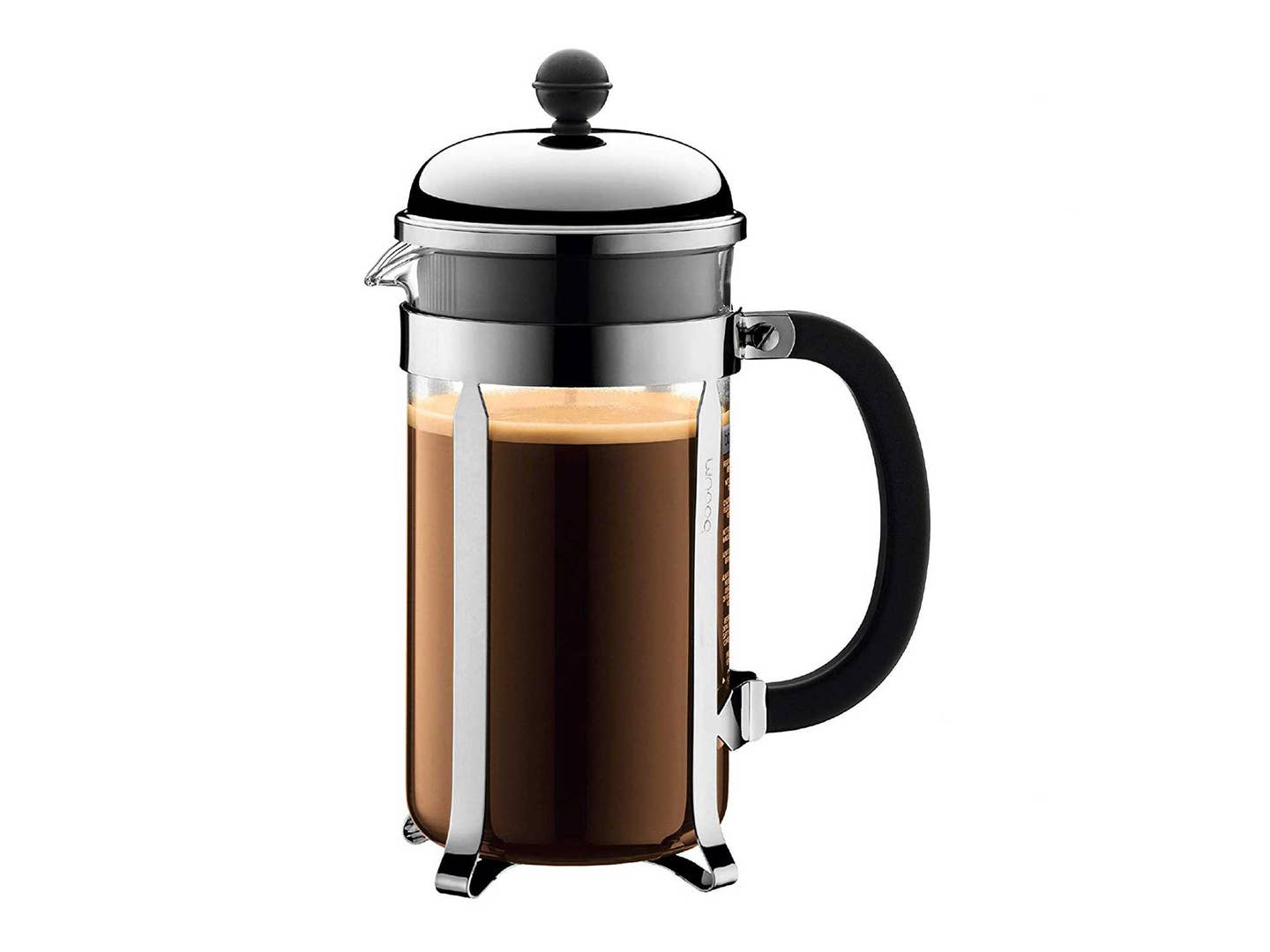 Few morning rituals are as glorious as brewing a fresh cup of coffee. But did you know that as quickly as your go-to caffeine can wake you up, it can also have a harsh impact on the environment? Just think about how many single-serve coffee pods or disposable cups can accumulate if you're brewing or buying that Arabica roast daily. On top of that, there's figuring out what it means to actually buy ethically-sourced beans, or committing to supporting local businesses that do.
Fortunately, you don't have to upend your entire coffee routine to make it more eco-friendly. One easy tip is to remember the green rule of thumb: bring your own. This can mean bringing your own coffee to work instead of buying, or bringing your mug or travel cup to work instead of using paper cups from the office pantry. Here are a few more simple swaps you can make to ensure the coffee you love drinking is one the planet can love, too.
Bodum French Press Coffee Maker
Not only is French-press coffee the way to go for a fuller, bolder cup, but it also means saving on all those paper filters (which can certainly pile up if you're brewing multiple times a day). Plus, the carafe can easily be used for brewing tea leaves if you're looking to switch things up mid-afternoon, and is available in a portable 12-ounce size, perfect for keeping in your cubicle.
If you can't part from your drip coffee makers or favorite pour-over device, consider switching out your bleached paper filters for these reusable alternatives. Made from organic cotton, they come in shapes and sizes for nearly every coffee maker, and the only cleanup needed is a quick rinse and hang-dry on your dish rack. Each pack also comes with two—so you don't have to wait until one dries before you can brew a second cup.
KeepCup Reusable Coffee Cup
Whether you're brewing your coffee for the road or taking that cappuccino you ordered to go, this reusable cup is a stylish and sustainable alternative to its disposable paper counterparts (often not recyclable due to their plastic interior linings). Available in a lightweight, BPA-free plastic or ultra-durable glass, the KeepCup also comes a variety of sizes and colors.