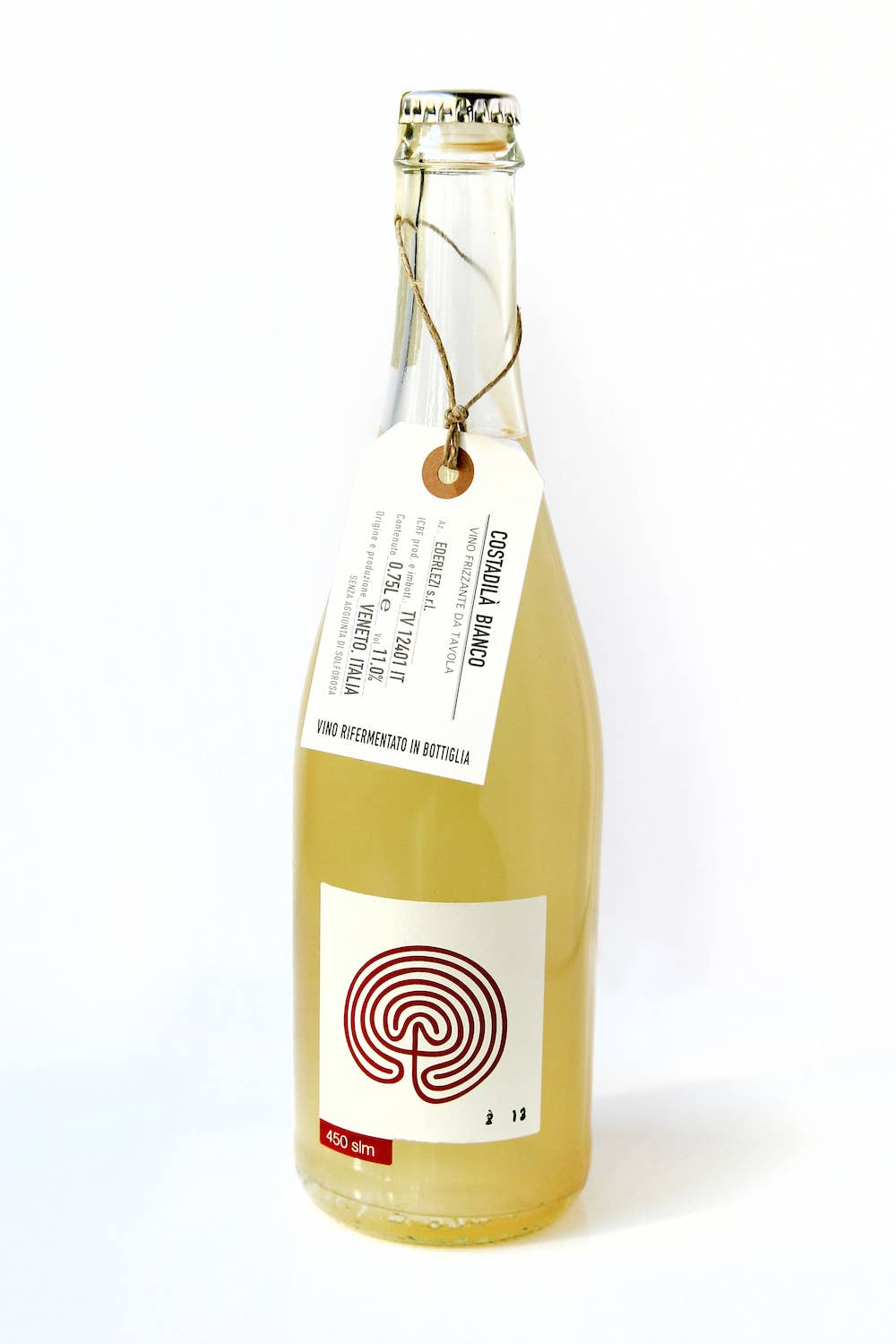 Drinks
A Funky, Cloudy, Natural Prosecco
Prosecco is no longer just the safe choice.
The great thing about growing up is that the bottles of wine we bring to—and discover at—parties become increasingly more interesting, and increasingly less likely to be sold at Target. Exhibit A: This weird little bottle of prosecco that I discovered at a friend's birthday party recently.
The Costadilà Prosecco is cloudy and yellow, with the yeasty, funky qualities of a sour beer. It's an example of col fondo prosecco, or prosecco "with sediment," which fell out of style beginning in the 1970s when winemakers turned away from in-bottle fermentation and began to rely instead on large tanks that make the process faster and cheaper. But it feels like an exciting new genre for those of us who have been smiling along with $15 bottles of just-fine bubbly at work events and dinner parties for years, assuming it was our only option.
Ernesto Cattel began Costadilà in 2006 as a pet project; he has since become a full-time winemaker and built an organic farm where fruits, vegetables, livestock, grains, and vines all hold hands and coexist peacefully. Cattel hopes that the farm will be a model for others in the region; I hope this bottle will inspire other Prosecco producers to harken back to these older methods and get a little funky.
My superficial side likes the bottle's minimalist design and the label that looks like a labyrinth. A little tag hangs around the bottle's neck, but isn't twee. Things written in Italian are immune to twee. It might not be the thing to bring to dinner with Aunt Marge, but when you drink it you'll feel like you're learning something new. Make it your next party trick.