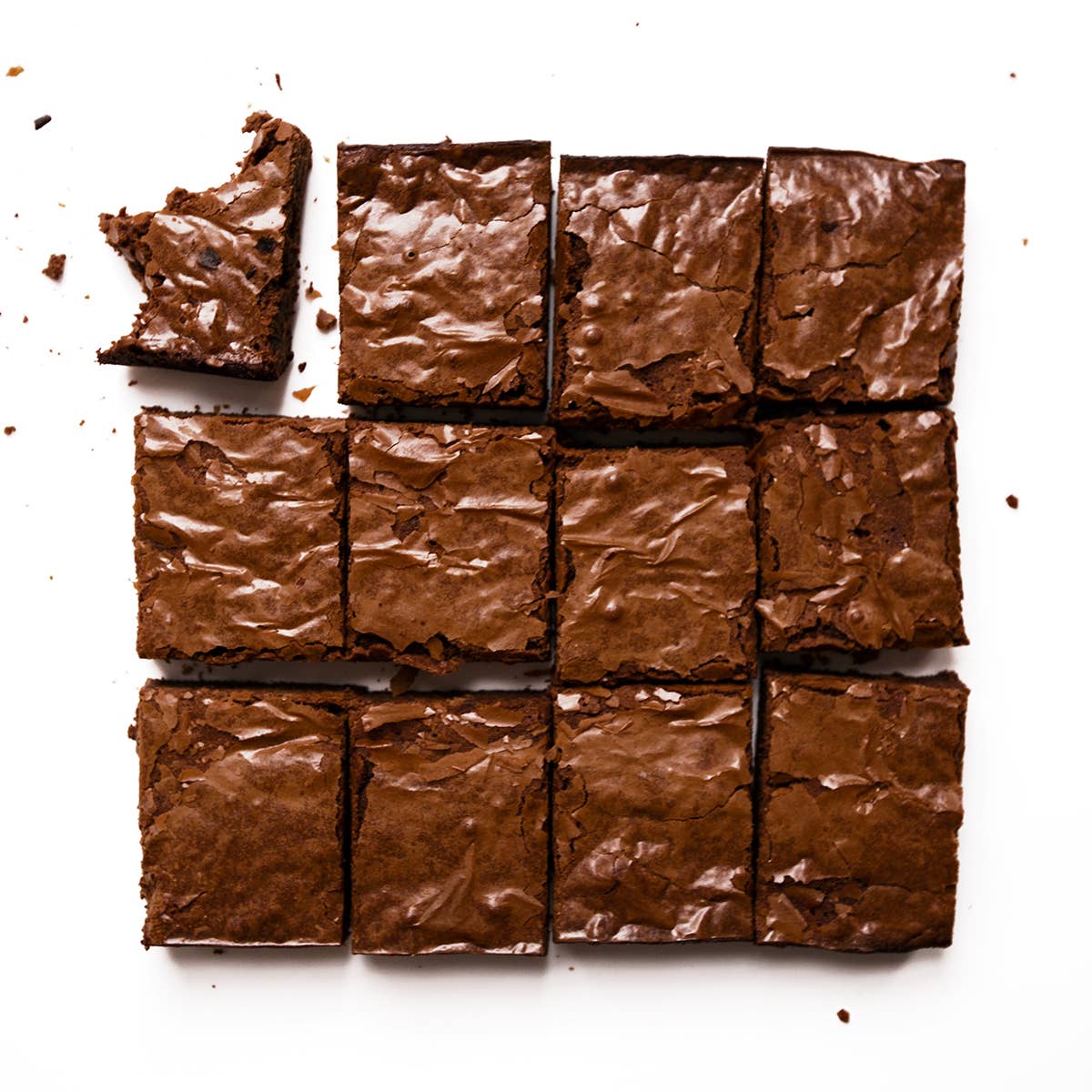 One of our all-time favorite desserts, we like brownies no matter which way you bake them: glazed with icing, packed with nuts, or topped with cream cheese. Here are 8 of our favorite decadent brownie recipes packed with tons of oeey-gooey chocolate goodness.
A version of this recipe accompanied an interview with the actress Katharine Hepburn in the August 1975 issue of The Ladies' Home Journal. This brownie recipe, which calls for the smallest amount of flour, produces incredibly chewy bars with a full but mellow chocolate flavor. Get the recipe for Katharine Hepburn's Brownies »
Fudgy brownies make an ideal base for a decadent ice cream sundae.