8 Essential German Kitchen Tools to Collect
Why an Eierschalensollbruchstellenverursacher and a Rouladenklammer are your new kitchen essentials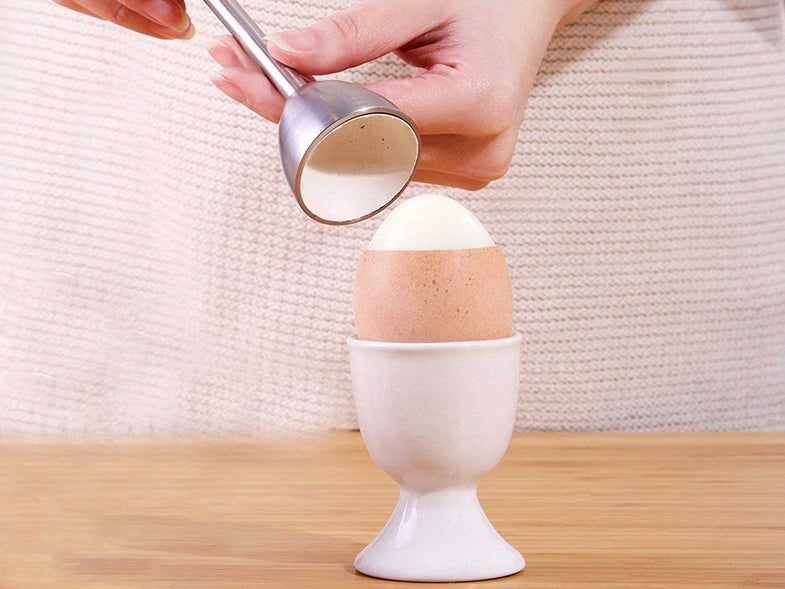 We may earn revenue from the products available on this page and participate in affiliate programs.
The German people have been known to take their cuisine very seriously. Even their common salutation, Mahlzeit! (which literally translates to "mealtime") alludes to their devotion to good food done right at all times of the day. The mighty German work ethic in combination with an attention to personal care manifests itself in delicious and perfectly executed meals enjoyed by all. While each region has its own specialties and variations, one thing holds the country's cuisine together: a commitment to technique. So it's no surprise that to make a meal that lives up to German standards—whether it's rouladen or späetzle or those buttery holiday cookies—you need the right appliances.
To help you infuse a little Deutsch into your dishes at home, we've compiled a list of our favorite German cooking tools (congratulations are in order for anyone who can correctly pronounce the first one). If you are looking for some recipes to put these tools to good use, check out some of our favorites here! These gadgets are relatively inexpensive and easy to find, so if you weren't originally planning on whipping up some German delights, now you have no excuse not to.