Shopping & Reviews
SAVEUR Gift Guides: What to Get for a Cheese Lover
The best cheese plates to gorgeous knives and, because you can, an at-home cheese cave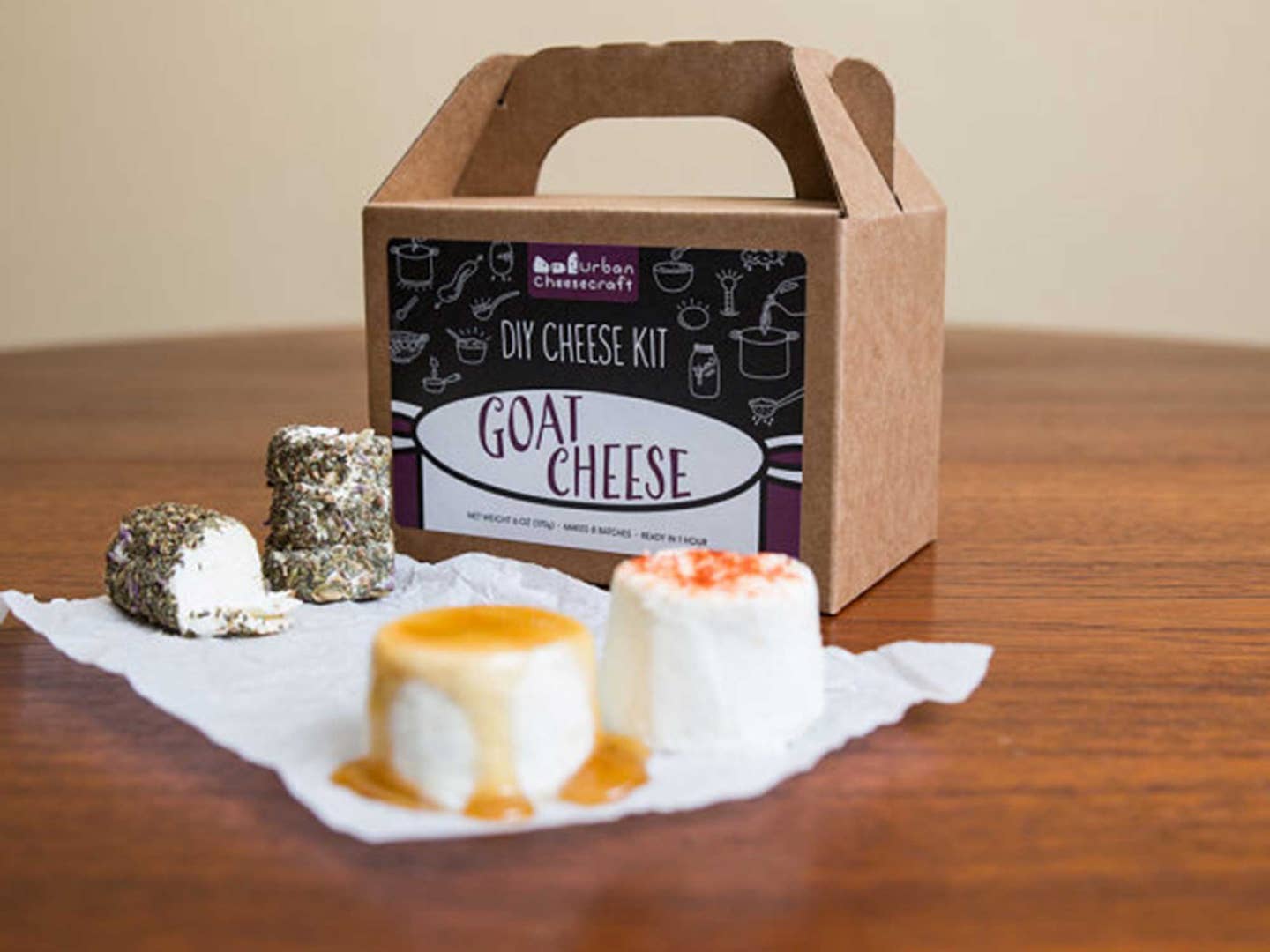 Cheese is a way of life. It took working as a cheesemonger for this to really sink in for me; when I was dealing wheels in every shape, size, color, and milk type, it became quickly apparent that the world of this cultured dairy creation went deeper than grilled cheese sandwiches. (But if you are making a grilled cheese, may I recommend you a garlicky, piquant Swiss Holzhofer and a shmear of sweet quince paste?)
Behind every cheese is a story, whether it's the opera singer who serenades the wheels of Wilde Weide Gouda in her family's cheese cave on the Dutch island of Zwanburgerpolder, because her husband won't let her practice in the house; or the Vermont cheesemaker Lazy Lady Farm, who tried to name her bloomy rind goat cheese pyramid "Valençay," after the French version of the same name, only to be shot down by the French government for infringing on their AOC naming rights. She later named the cheese "Bonaparte."
When you're privy to what's going on behind the scenes, you can't help but gain a respect for the craft, and in turn, a desire to step up your cheese game. Here's a list of some of my favorite cheesy gifts to send the curd nerd in your life over the moon.
If your beloved cheese lover is just starting their journey, help them out with one of these nifty cheese notebooks, complete with pre-designed pages to help cover all the basics—and then some. Note the milk type, country of origin, producer, texture, and rind type, and then try and pin down the flavor on a circular spectrum that ranges from "animal; wet wool" to "roasted; bread crumbs." Round it out by treating them to a tasting at your local fromagerie.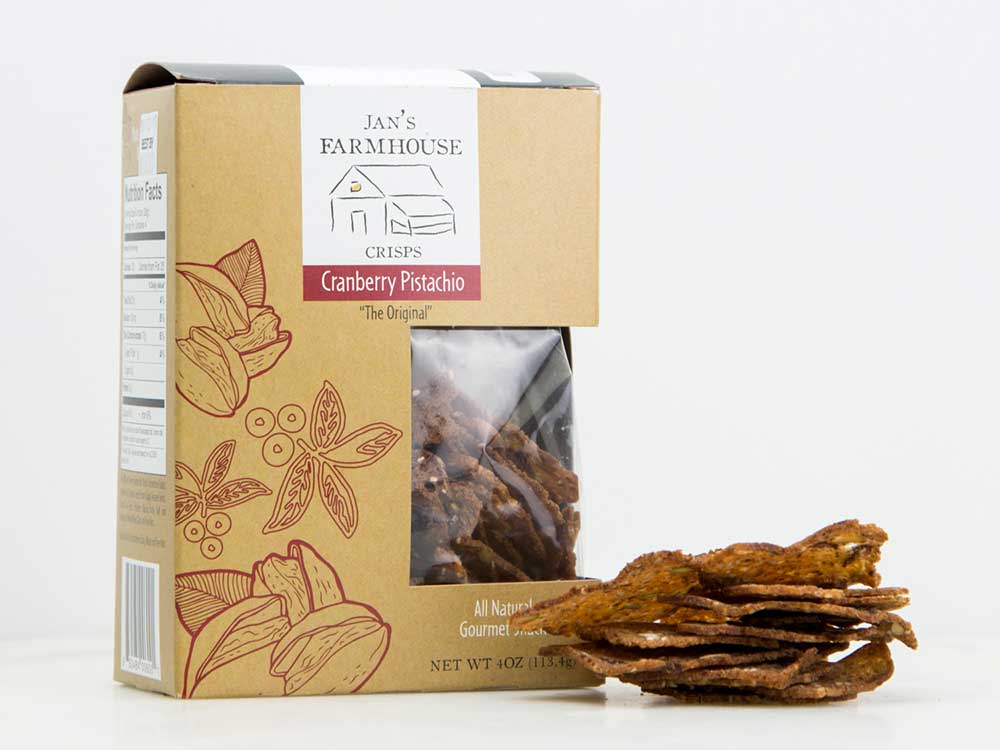 <a href='http://www.formaggiokitchen.com/shop/jan-s-farmhouse-crisps-4oz.html'>Jan's Farmhouse Crisps ($8)</a>
SHOP NOW
This is hands-down the greatest cracker to ever be paired with cheese. The cracker itself is dark and malty, slightly tangy and a little sweet, but light and crackly enough to not be overwhelming. Add to that cranberries, pistachios, and an assortment of seeds and you have the perfect vessel for almost any cheese.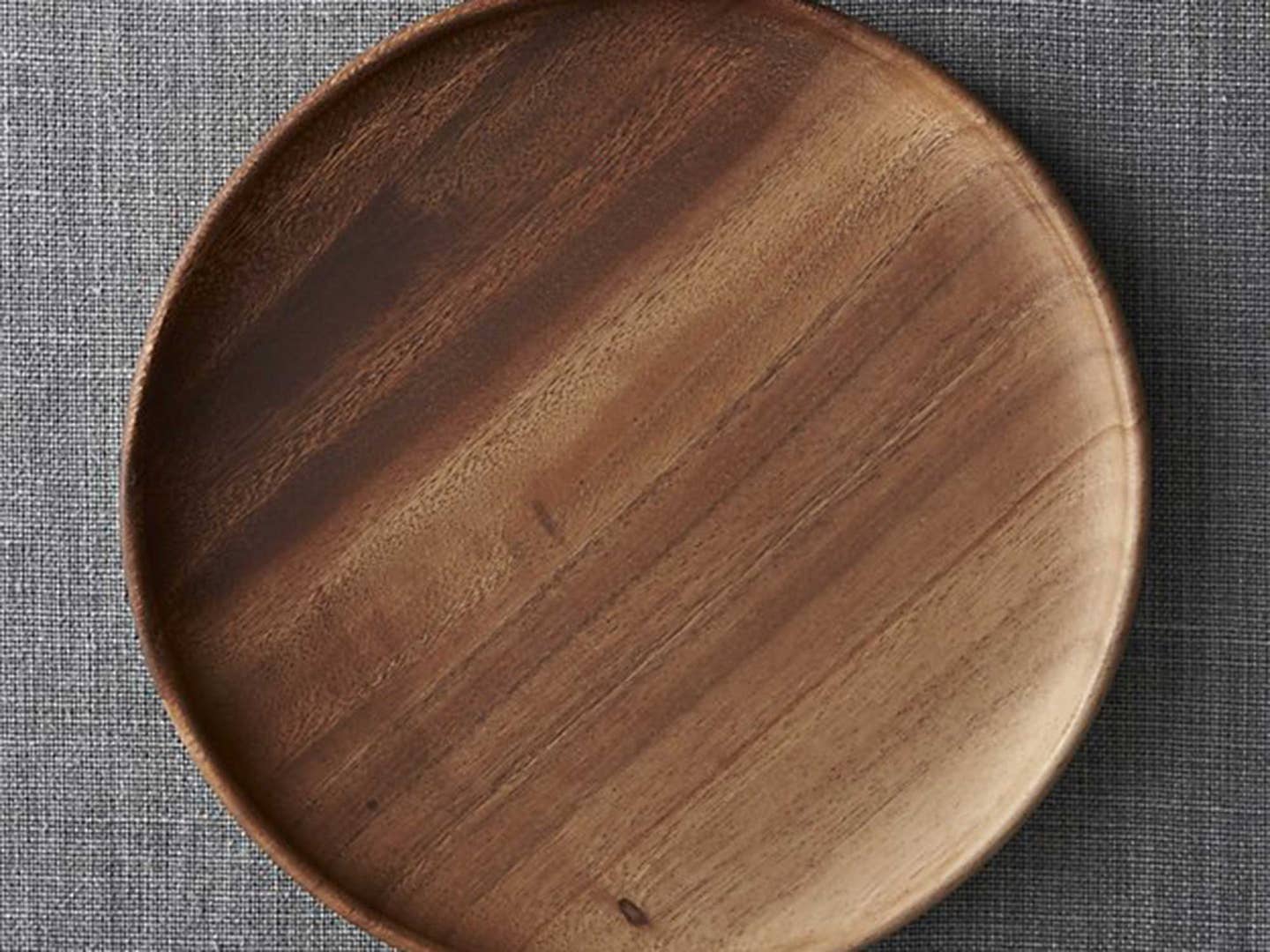 <a href='http://www.crateandbarrel.com/tondo-12-round-platter/s535141'>C&amp;B 12" wood platter ($15)</a>
SHOP NOW
The best cheese platters will have a decent lip like this one, which allows you to fill it up to the brim with cheeses, condiments, and accompaniments, like olives, nuts, or fruit, without everything rolling all over the place. The dark wood provides nice visual contrast, too. Have your cheese lover take some tips from platter princess Lilith Spencer's book, and use a round plate like this one as a canvas for their artistic side.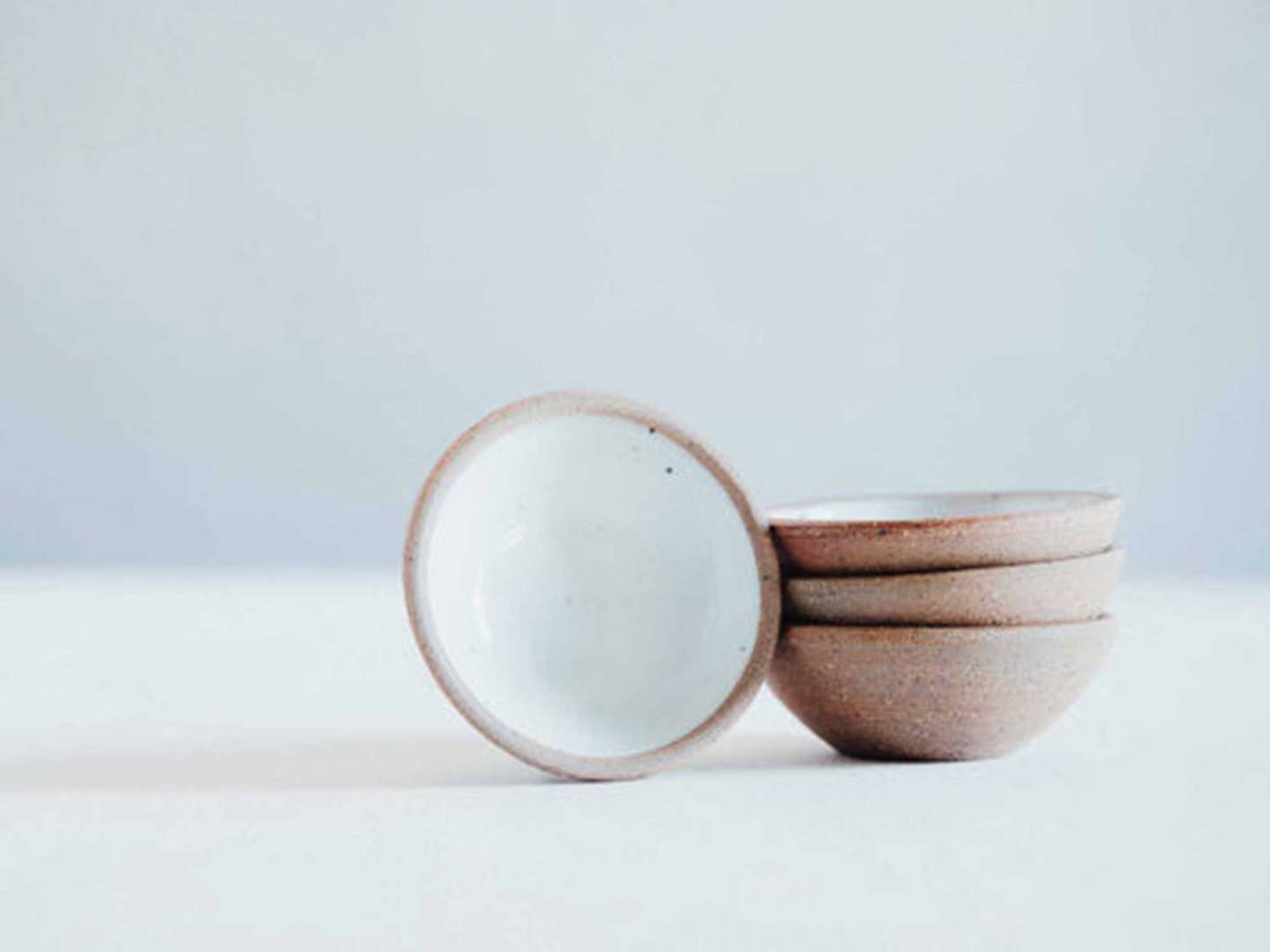 <a href='https://sawyerceramics.com/collections/frontpage/products/set-of-4-ramekins-white'>Sawyer Ceramics ramekins ($30 for 4)</a>
SHOP NOW
Speaking of platters, a good one will come with a handful of condiments to play off the selection of cheeses. Sweet treats like quince paste, fig jam, or mango chutney are great accompaniments, as well as savory options like pickled okra, castelvetrano olives, or whole grain mustard. These small, handmade ceramic ramekins are the perfect size for a whole platter's worth of accompaniments, and they can be arranged to fit any creative vision.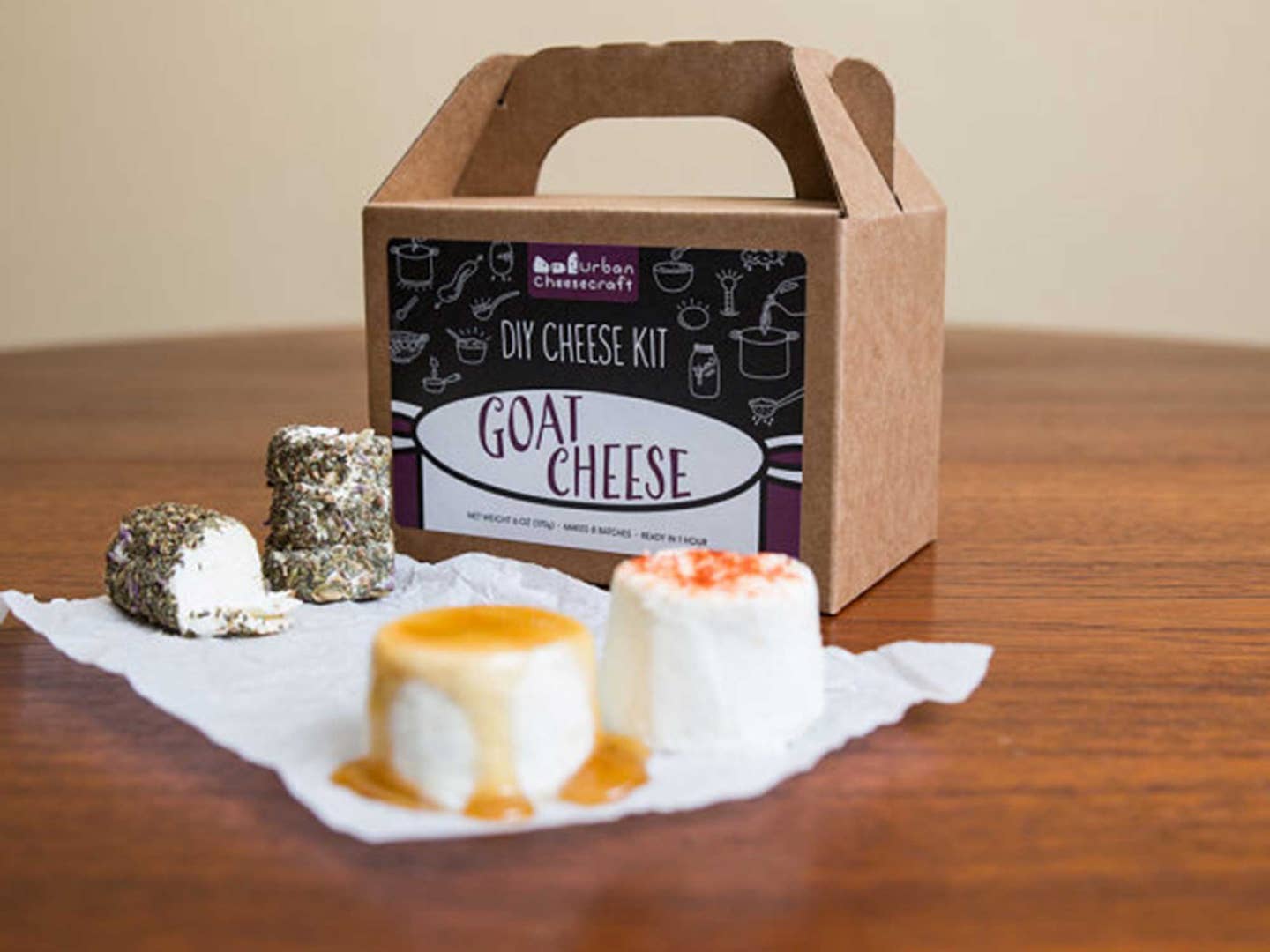 <a href='https://www.etsy.com/listing/59496573/crumbly-goat-cheese-and-creamy-chevre?ref=related-2'>DIY Cheesemaking Starter Kits (from $25)</a>
SHOP NOW
Is simply making an awe-inspiring cheese platter too blasé for your cheese fiend friend? Maybe it's time they tried their hand at making their own. Urban Cheesecraft makes an assortment of DIY cheesemaking kits, where any novice can learn to make mozzarella, fresh chevre, ricotta, and even a rich, cream-filled burrata. Each kit comes in a charming recyclable package and includes the appropriate molds for each cheese, any necessary acids or rennets, as well as a dairy thermometer and detailed instructions.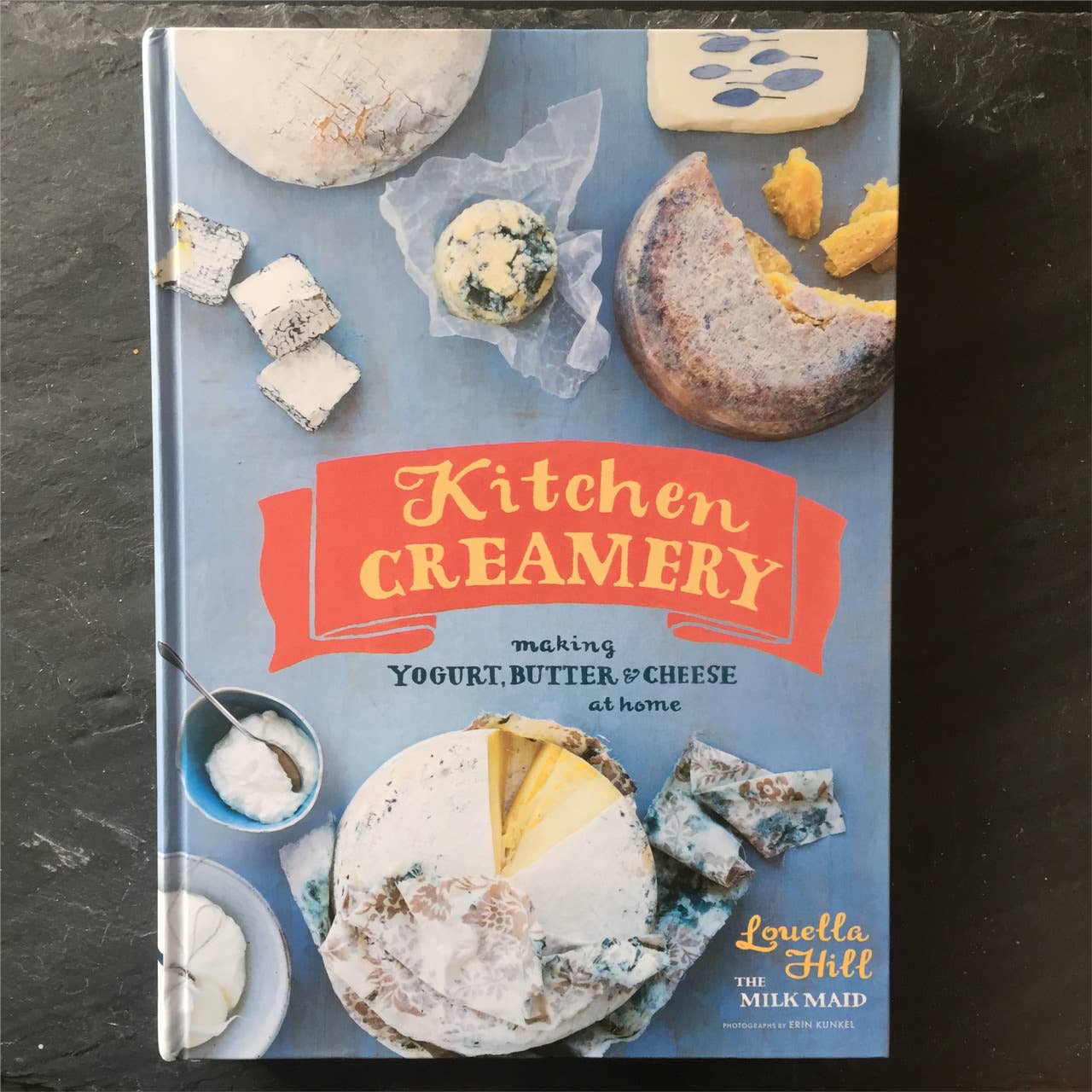 <a href='https://amzn.to/2MK6Udh' rel='nofollow' title=''>Kitchen Creamery, by Louella Hill ($30)</a>
SHOP NOW
For those ready to take the next steps as a novice cheesemaker, Louella Hill's book Kitchen Creamery is a comprehensive treatise on making all things milk. A step-by-step guide to the science behind cheesemaking (and how to replicate it in any home kitchen), the book starts with simple cultured dairy products like farmer's cheese or crème fraîche and moves on to more complex cheeses like a mold-ripened Stilton, or a pressed and aged Pecorino. The guides are colorful and fun to read, but they never slack off on the hard science.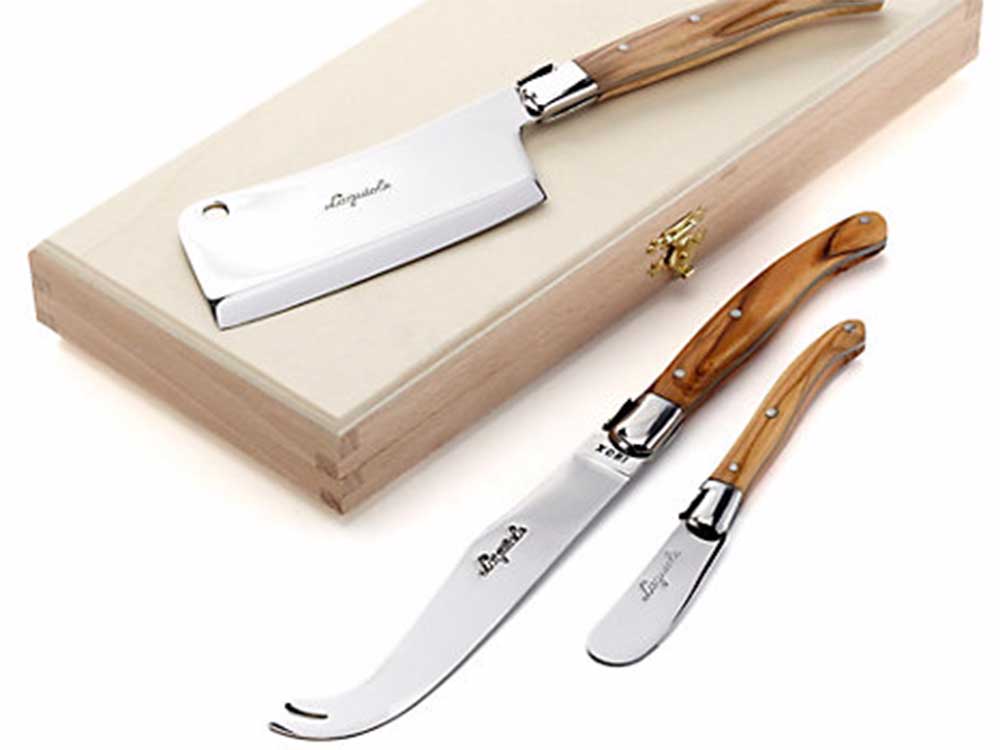 <a href='http://www.gumps.com/p/laguiole-olivewood-cheese-knives-set'>Laguiole Cheese Knife Set ($190)</a>
SHOP NOW
Laguiole might be best known for its enviable steak knives: They boast rich, warm hardwood handles, stainless style blades, and their trademark bumblebee emblazoned at the top of the hilt. This cheese set is no different. Set in olive wood, there is a small cleaver-style knife for harder cheeses, a hooked narrow knife for semi-soft cheeses, and a short spreader for the ooey gooey guys. A pearlized acrylic set is also available ($48), as is a multicolor acrylic set ($36), both a little lighter on the wallet, but without sacrificing the signature Laguiole style.
The most serious cheese enthusiasts know that cheese is a dynamic, living thing. As such, it requires an environment suited to fostering the right kind of bacteria growth. This portable home device from cheesemaker Jessica Sennett is the first of its kind, allowing the keen cheese collector to keep their big cuts and whole wheels at the proper humidity, in their own home fridge. It also happens to be easy to clean and stylishly constructed from ethically sourced materials, so it's a win on all fronts.