Make These Green Beans With Feta and Mint Tonight
A simple vinaigrette keeps things bright and easy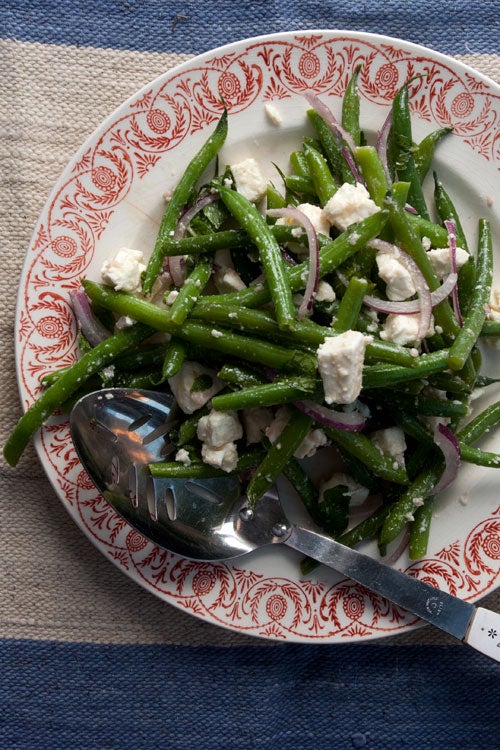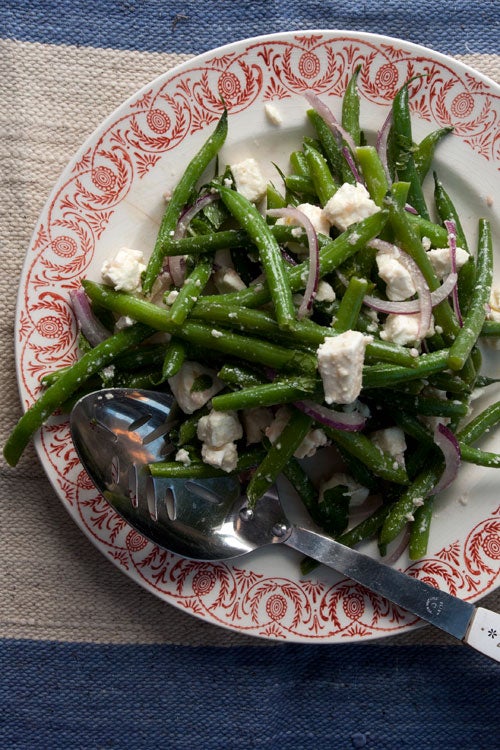 Mint, feta, and red onion have always played well together—look no further than this Watermelon, Feta, and Olive Salad for proof—but the addition of snappy green beans turns this salad into a complex side dish that works well even when the weather cools down. A simple dressing of red wine vinegar, olive oil, and garlic doesn't overwhelm the verdant mint and allows the green beans to shine through.
Blanch the beans in a pot of boiling water until tender, 3 to 4 minutes, before transferring to a bowl of ice water. This step stops the cooking process, keeping the beans bright green and crisp but also tender. Then toss with the vinaigrette, cubes of feta, thinly sliced red onion, and roughly chopped mint. If you're planning ahead, you can also blanch the green beans as far as days before you're ready to make the salad.
If you can't get enough of green beans, try our recipe for Caramelized Green Beans or these Green Beans with Sesame Sauce.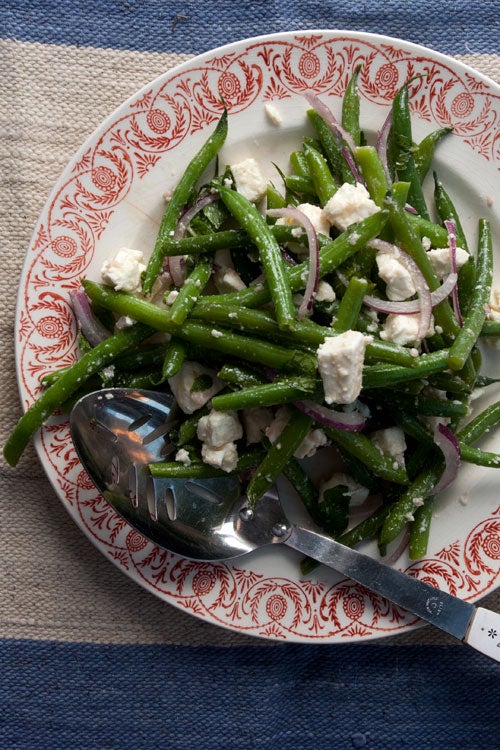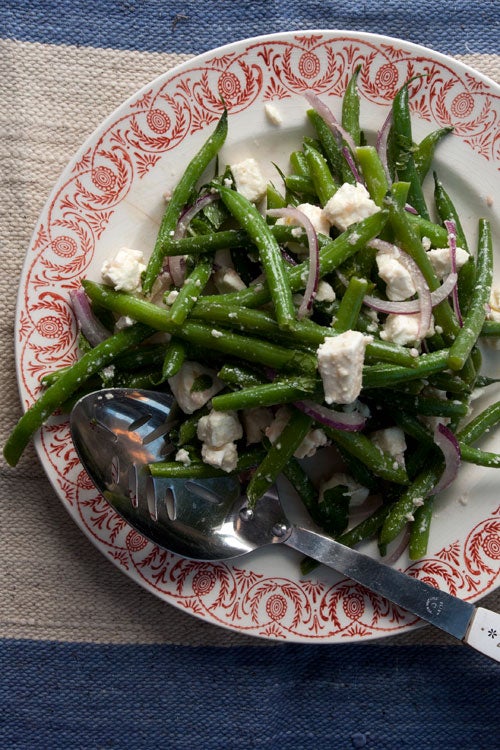 Green Bean Salad with Feta and Mint
Feta, red onion, and mint are a classic combination; tossed with snappy green beans they make a salad of surprising complexity.