Recipes
Catalan Asparagus Vinagrette (Espàrrecs Amb Vinagreta)
A deceptively simple Catalan vinaigrette enlivens this essential spring vegetable.
Serves

serves 6-8

Cook

25 minutes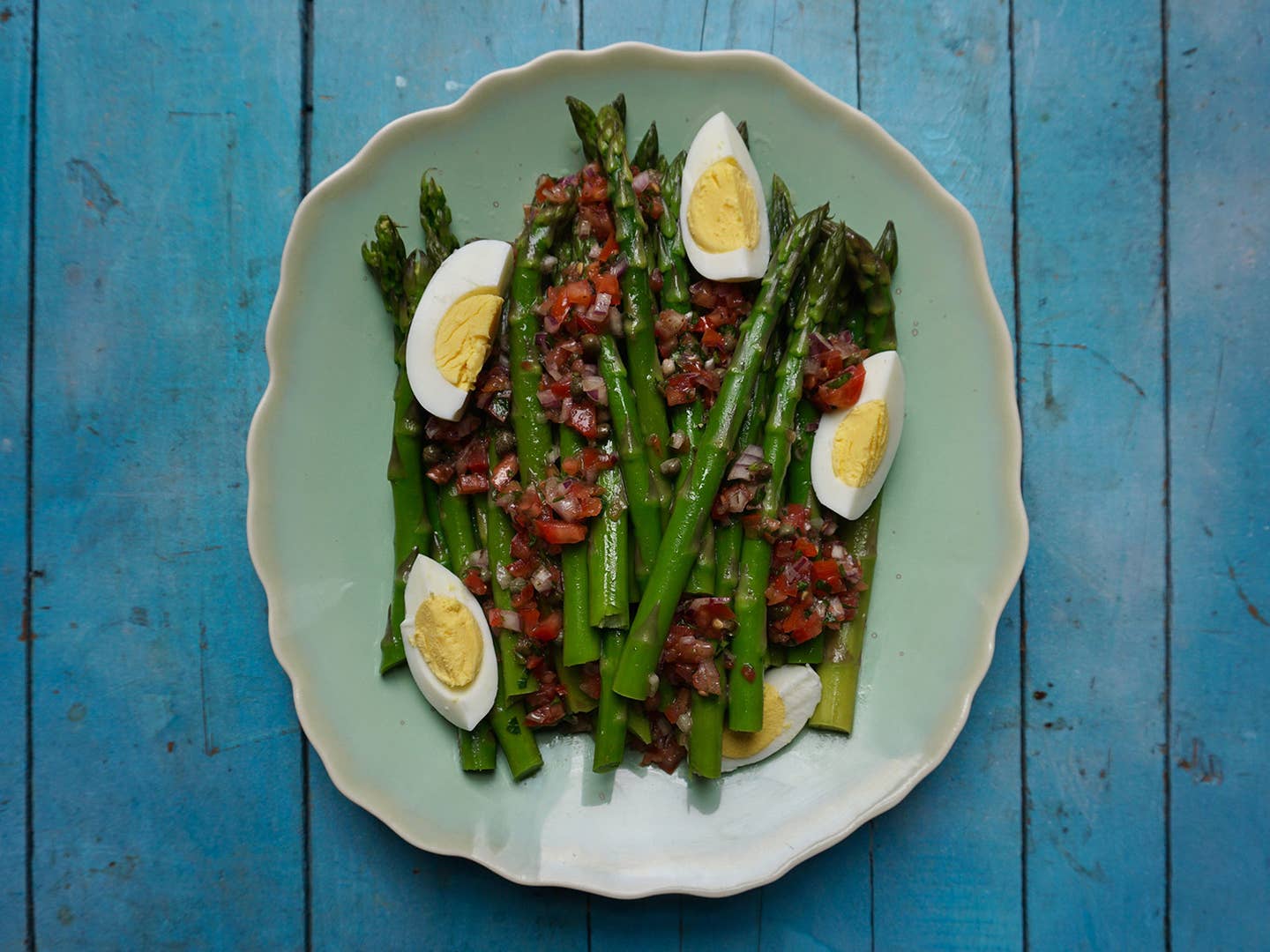 This Catalan salsa vinagreta, based on one from Claudia Roden's cookbook The Food of Spain, is a deceptively simple mixture of olive oil, lemon juice, chopped parsley, and crushed tomato. When poured over blanched asparagus, it transforms the green and subtle vegetable into a sumptuous dish.
Ingredients
Kosher salt
2½ lb. asparagus, fibrous bottoms snapped off
¼ plus 3 Tbsp. extra-virgin olive oil
3 tbsp. capers
2 tbsp. finely chopped parsley leaves
2 tbsp. fresh lemon juice
2 plum tomatoes, cored and finely chopped
½ cups medium red onion, finely chopped
Freshly ground black pepper
2 hard-boiled eggs, quartered
Instructions
Step 1
Bring a large pot of salted water to a boil. Add the asparagus and cook until tender, about 4 minutes. Drain, then transfer to a platter.
Step 2
While the asparagus cooks, in a bowl, whisk together the oil, capers, parsley, lemon juice, tomatoes, and onion. Season with salt and black pepper to taste.
Step 3
To serve, spoon the sauce over the asparagus and garnish with the eggs.