Bake Your Eggs for Dinner Tonight
Skip the fry or the scramble for this easy method with guaranteed runny yolks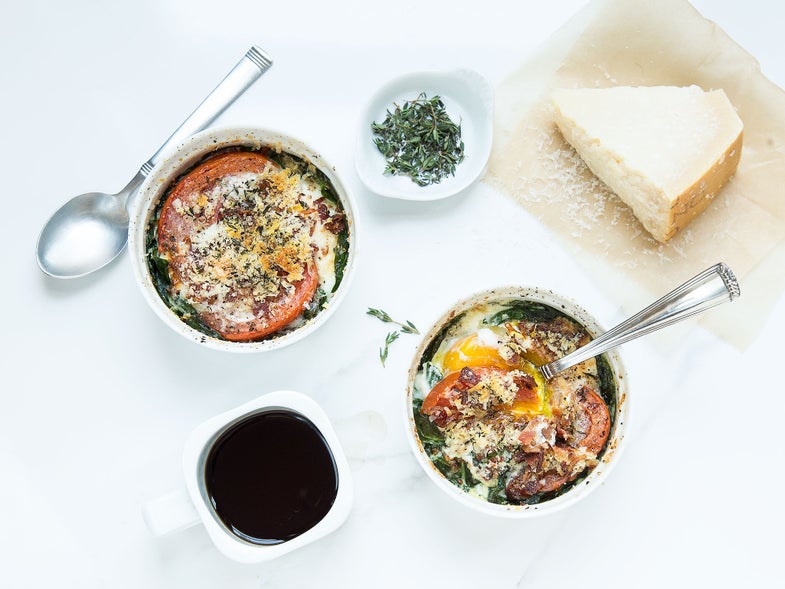 Nothing's more versatile than the egg, and this is one of our favorite low-effort ways to make it: crack one over some fresh vegetables in a ramekin, bake, and eat with lots of toast.
This particular version of baked eggs is great for a quick meal. The eggs sit on top of a well of cooked spinach with tomato wedges around the outside. A dose of heavy cream adds richness and enough moisture to keep the eggs from overcooking. And the whole things come in personal-sized ramekins: plop on a plate and eat.
Once you master the baked egg, you can move on to other global takes on eggs, such as shakshuka and kuku sabzi. Or keep it basic with some classic scrambled eggs. Any way you cook them, you've got a great meal on your plate.