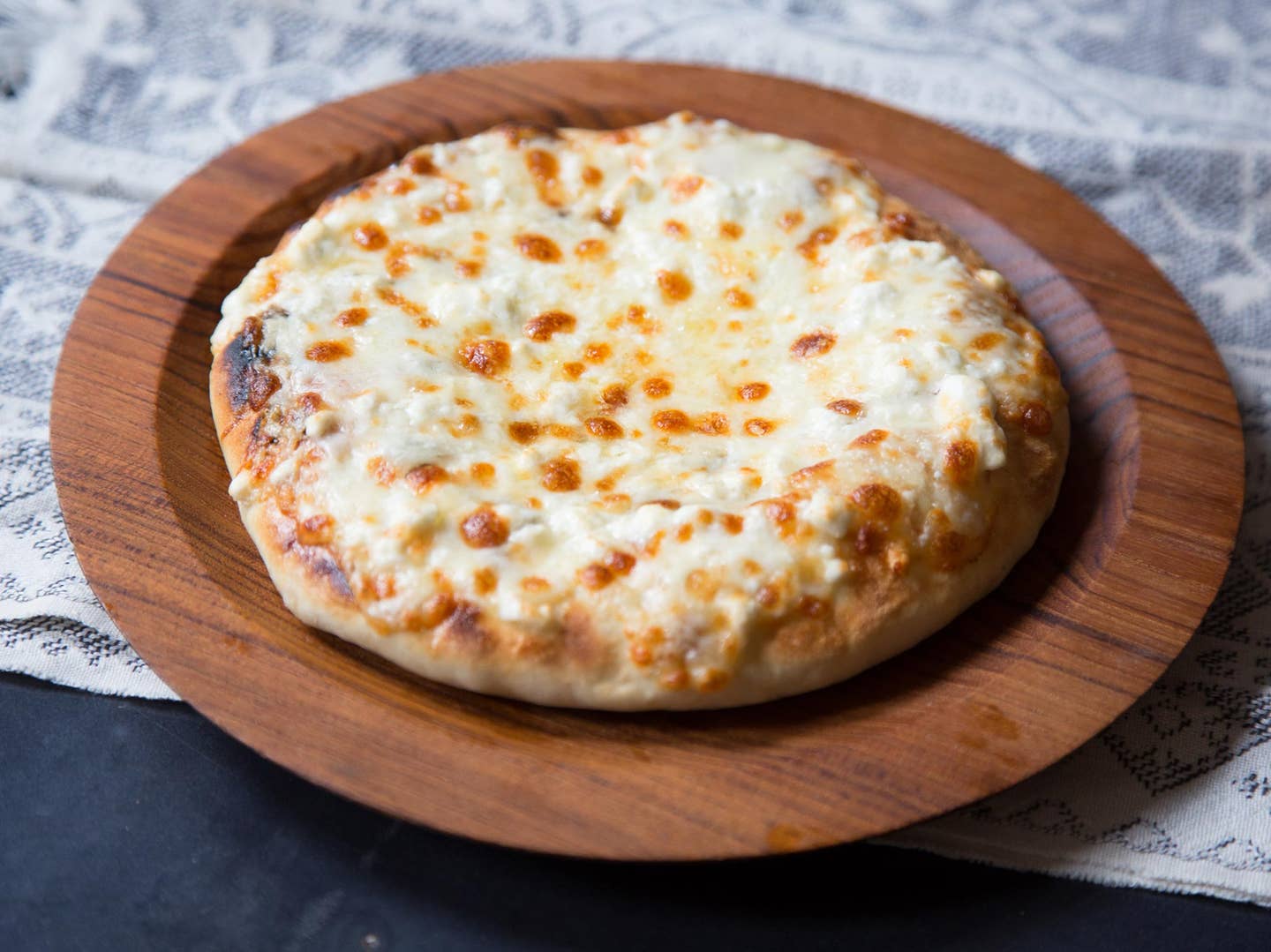 Techniques
How to Make Super-Cheesy Khachapuri, the Original Personal Pizza
Your complete guide to making the beloved cheese bread of Georgia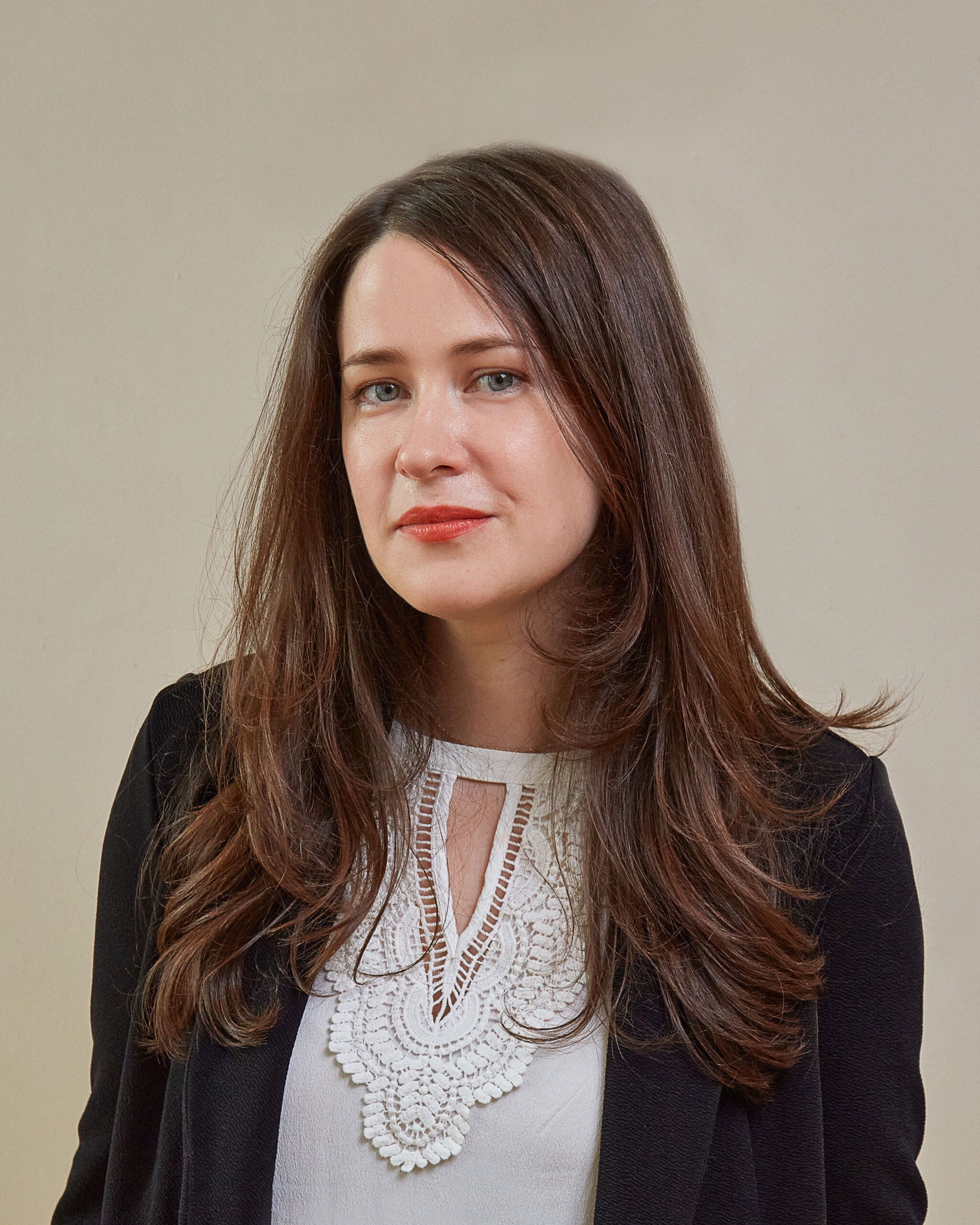 ---
We've had Georgia on the mind in the test kitchen lately. Not the Peach State, but the Republic Of, the small mountain country in the Caucasus at the threshold of Europe and Asia. At 26,911 square miles, the nation of Georgia is just a bit larger than the American state of Virginia, but its regional and ethnic differences, diverse border cultures, and mountainous terrain have all led to a uniquely varied culinary tradition.
Which brings us to Georgia's national dish, khachapuri, which translates to 'cheese bread' but, thanks to all that regional variation, comes in an array of shapes, sizes, doughs, and fillings, depending on the region and bakers' personal preferences. No matter how you make it, though, over-the-top-cheesy khachapuri is a delicious thing, and a fantastic, customizable introduction to Georgian cuisine.
Khachapuri is made with everything from cornmeal to flaky sheets as thin as phyllo, but most styles begin with yeasted, white wheat flour dough, though they are often mixed to different consistencies.
The boat-shaped adjaruli khachapuri benefits from a wetter, pizza-like dough that's easy to roll out, holds its shape well during baking, and is satisfyingly tender to pull apart from the addition of a bit of oil.
Other styles, such as the common imeruli and its variations, are more like naan or pita, and are made with stronger, stiffer doughs that use less water. The lower hydration and lack of added fat gives these versions the strength and extensibility necessary for wrapping around a filling and being rolled quite thin.
Both doughs are easy to handle and quick to prepare. You don't need any special equipment, but an electric stand mixer fitted with a dough hook cuts the effort down significantly. Dry instant yeast eliminates the finicky temperature-sensitivity of ordinary dry yeast and an unbleached, all-purpose white flour like King Arthur ensures quick gluten development. Both styles of khachapuri are technically flatbreads, meaning they don't require a second round of proofing before going in the oven, though the adjaruli style holds it shape better with a 15-minute rest between shaping and baking.
The two cheeses most commonly used in khachapuri are imeruli and sulguni. Imeruli is a fresh, crumbly, mountain cheese from the Imereti region. It is made with a mixture of cow's milk and the whey leftover from making firmer cheeses. Sulguni, from the coastal Samegrelo region, has a firmer and more elastic consistency and a briny tart flavor. When combined and melted, they become a filling that is creamy and stretchy, with a feta-like funk.
Georgia is not licensed to export its dairy products to the U.S. or the EU, and Georgian-style cheeses can be tough to find. American-made imeruli and sulguni are occasionally available at Russian and Ukrainian markets, or online, or you can try your hand at making your own.
For convenience, our recipes use a mixture of low moisture mozzarella and crumbled feta, a combination that we find comes very close to the traditional recipe, and a trick many Georgian restaurants in the U.S. use as well.
Adjaruli Khachapuri: The Cheese Boat
Here in the U.S., the most popular khachapuri comes from the region of Adjara in the southwestern part of the country bordering the Black Sea. This canoe-shaped incarnation is traditionally heaped with the standard mixture of sulguni and imeruli cheese.
In the final minutes of baking, a whole raw egg is cracked into the basin of the khachapuri to cook until the white is just barely set. When it comes out of the oven, a few slices of butter are plopped onto the egg and it is served immediately. Diners stir the melting butter and the runny yolk into molten cheese, making a savory, gooey sauce in which to dip the fluffy, soft crust.
This style of khachapuri can range in size from an individual single-egg serving for one or two, all the way up to the size of an 18-inch pizza, loaded with 8 or 10 eggs. Adjaruli khachapuri is an event, meant to be eaten fresh and hot, as a hearty snack or shared as an appetizer.
While not called for in traditional recipes, I found that brushing the exposed dough with olive oil immediately before baking allowed for more even oven-spring, less overflow, less cheese-loss, and tidier khachapuri in general. This style is always baked in a very hot oven; to avoid a soggy bottom (bane of pizza-makers and pie-bakers the world over), use a sheet of parchment paper to slide the khachapuri directly onto a preheated pizza stone or steel.
Across the rest of Georgia, many khachapuri styles take their cues from the west-central region of Imereti. Imeruli khachapuri resembles simple pita or naan and can be filled with either imeruli cheese or an imeruli-sulguni mixture. It is always served as a part of a supra, the traditional Georgian feast spread; the filling, savory pastry is generally treated as a side dish or dinner roll and is meant to be eaten alongside a full meal.
Since imeruli uses a dry dough, it tends to develop a skin, so be sure to keep the pieces you're not working with covered with a loose sheet of plastic film or a clean, damp towel. Once the dough has fermented, it will be quite cohesive, so flour your surface and rolling pin sparingly; too much flour and the dough won't stick to itself to seal in the filling. While Imeruli khachapuri can be baked in an oven, it is just as easily cooked on the range, using an unoiled flat griddle or heavy skillet.
Once you've mastered your imeruli technique, you'll be ready to tackle its many flatbread cousins. To make a Megruli-style khachapuri, start with an Imeruli, then smother the top in crumbled imeruli and sulguni in the last few minutes of baking. For a take on lobiani, skip the cheese inside and stuff the Imeruli dough with this smoky spiced bean filling, or opt for a lamb-and-onion stuffing to make Svaneti-style kubdari.
And That's Just the Beginning
Again, these are very adaptable recipes. With a bit of practice shaping, you can adapt these recipes into dozens of traditional Georgian breads, or reimagine with your own original stuffings.