Recipes
Imeruli Khachapuri (Georgian Cheese Bread)
Serves

makes five 7-inch flatbreads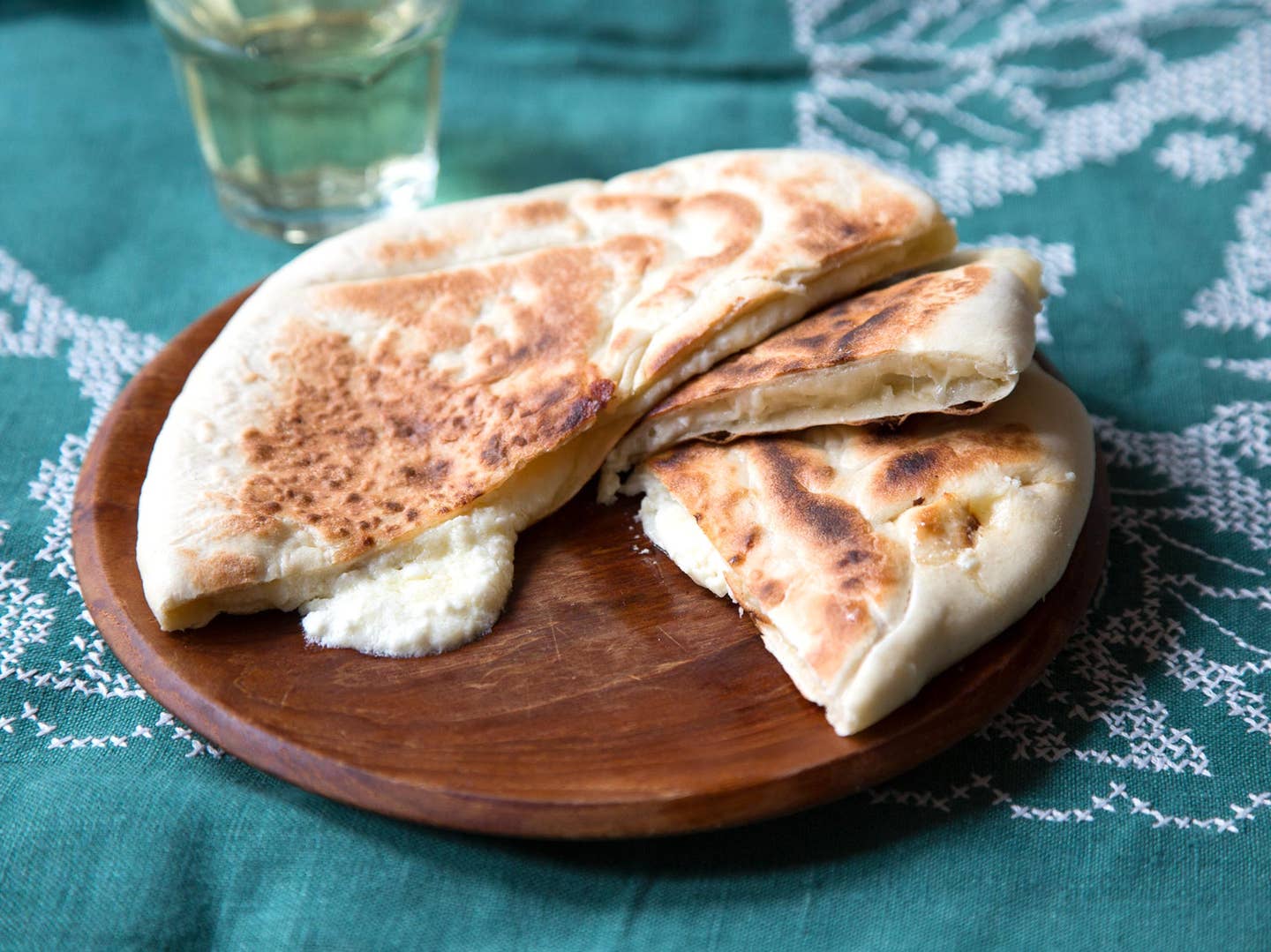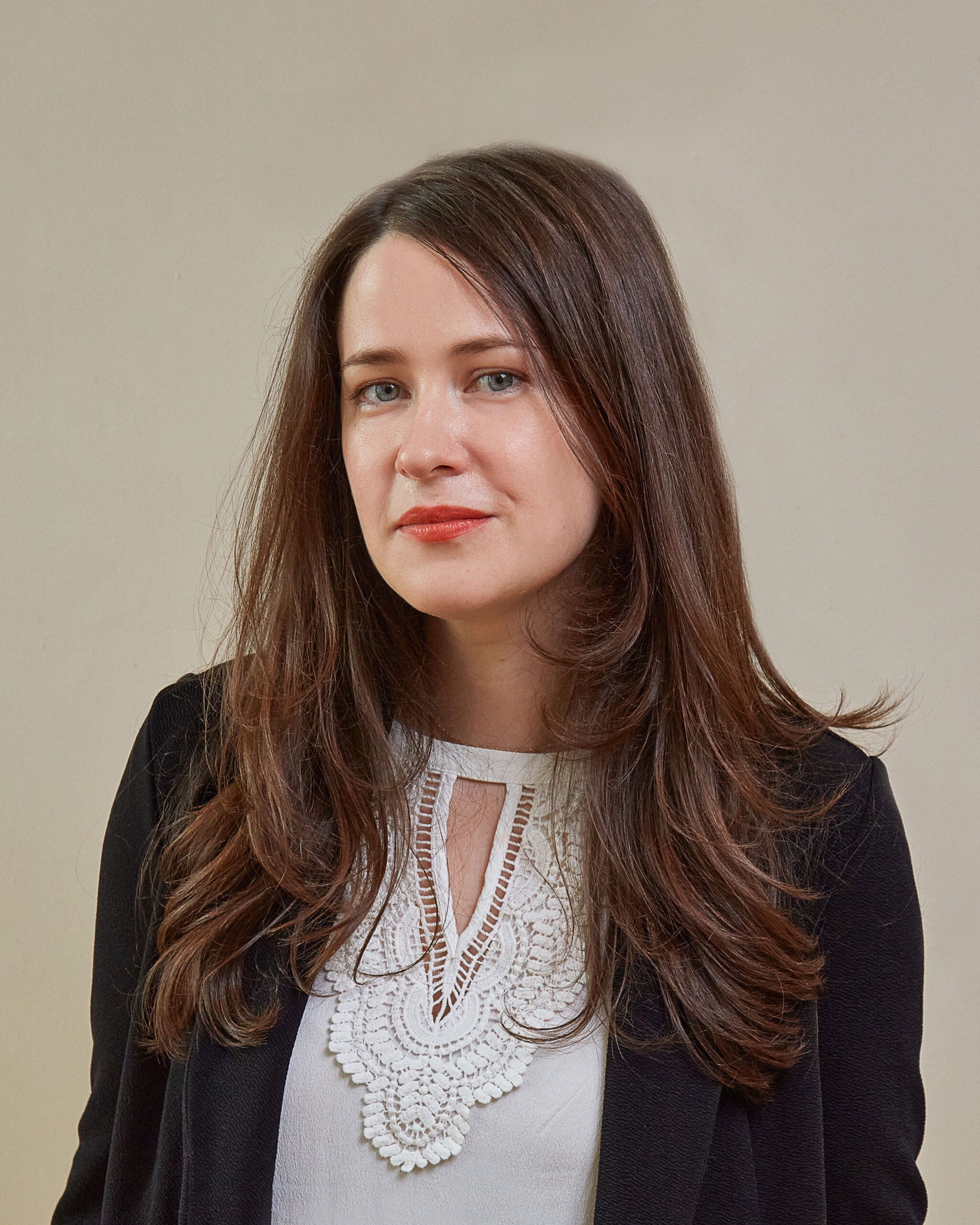 ---
This cheese-filled Georgian flatbread has its roots in the west-central region of Imereti, but by now it is a popular part of the elaborate feasts, known as supras, held across the country. Georgians typically make this savory pastry with a mixture of imeruli and sulguni cheese. We find that a blend of low moisture mozzarella and strong, tart feta gets you very close to the traditional version.
Ingredients
For the dough
Olive oil, for greasing
4 1⁄2 cups all-purpose flour
2 tsp. Kosher salt
2 tsp. sugar
3⁄4 tsp. dry instant yeast
For the filling
4 cups shredded low moisture mozzarella (16 oz.)
1 1⁄2 cups crumbled feta cheese (10 oz.)
Instructions
Step 1
Make the dough: Lightly oil a large bowl with olive oil and set aside. In the clean bowl of a stand mixer fitted with a dough hook, add the flour, 1 ½ cups tepid water, the salt, sugar, and yeast. Mix on low speed until the dry ingredients are completely hydrated, 2-3 minutes. Increase the speed slightly and mix until a smooth, wet dough forms, 3-4 minutes more.
Step 2
Transfer the dough to the oiled bowl and cover the bowl with a lid or plastic wrap. Set in a warm place until the dough is almost doubled in size, 50-60 minutes.
Step 3
Make the filling: In a large bowl, combine the cheeses and set aside.
Step 4
Use a bench scraper or knife to divide the dough into five equal pieces (about 6 ounces each). Loosely shape each into a ball and cover with a clean towel to prevent from drying out.
Step 5
On a lightly floured work surface using a rolling pin, roll out one ball of dough into a 10-inch round. Place a generous half cup of the cheese filling into the center of the round, then fold and stretch the edges up to meet at the center. Pleat and pinch the dough to create a tidy center knot. Press the bundle down gently and carefully roll it down to an even, 7-inch disk. Pop any pockets of trapped air with a skewer or the tip of a sharp knife and set the khachapuri back under the towel. Repeat with the remaining 4 disks and the rest of the filling, re-flouring the work surface as needed.
Step 6
Heat a large griddle or cast iron skillet over medium-high heat until hot. Add as many khachapuri as will fit in a single layer without crowding or overlapping. Cook on one side until the breads are well browned and lightly charred in some places, 3-4 minutes. Using a wide spatula, turn and repeat on the remaining side.
Step 7
Serve immediately, or remove the breads to a baking sheet and cover with a dry towel as you repeat with the remaining breads.