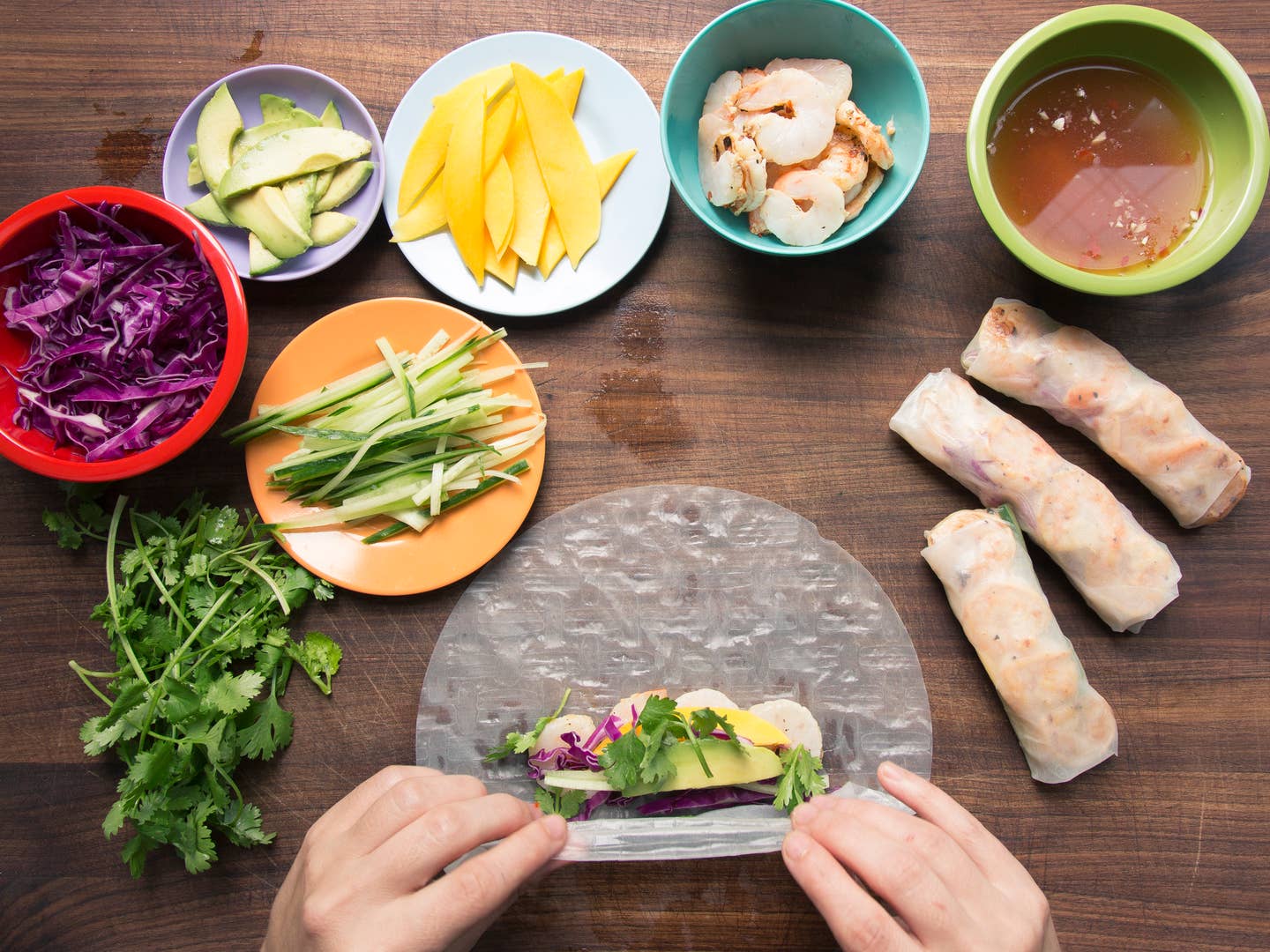 Recipes
Summer Rolls: The Easy and Infinitely Customizable Appetizer
Good enough to eat for a meal
It's almost the weekend, and you've had it up to here with complicated recipes requiring hours of prep and cooking time. How about something easy that you can throw together in under an hour?
These grilled shrimp summer rolls are the perfect choice. Not only are they super simple to assemble, but they are also infinitely customizeable. Have a ton of garden-fresh chiles? Throw them in there. Want to swap out cilantro for basil? Go for it. Any and all summery flavors are welcome.
Season some shrimp and grill it for about three minutes, then slice it in half lengthwise. Fill a large bowl with lukewarm water, and dip one rice paper wrapper at a time in the water for eight to ten seconds, then lay the wrapper flat on a damp kitchen towel. Stack up some shrimp, sliced cucumber, avocado, mango, cabbage, and cilantro. Next, start wrapping. Just lift the bottom of the wrapper up and over the filling, press down gently, and roll the wrapper completely around the filling into a tight cylinder, folding the sides of the wrapper halfway through rolling. Dip your finished roll in an optional chile-lime sauce, or enjoy them by themselves.
If you can't get enough rolls, there are plenty of other options. Try a summer roll with pork, shrimp, mint, and bean sprouts, or use wheat wrappers for some crab or pork and fry them.