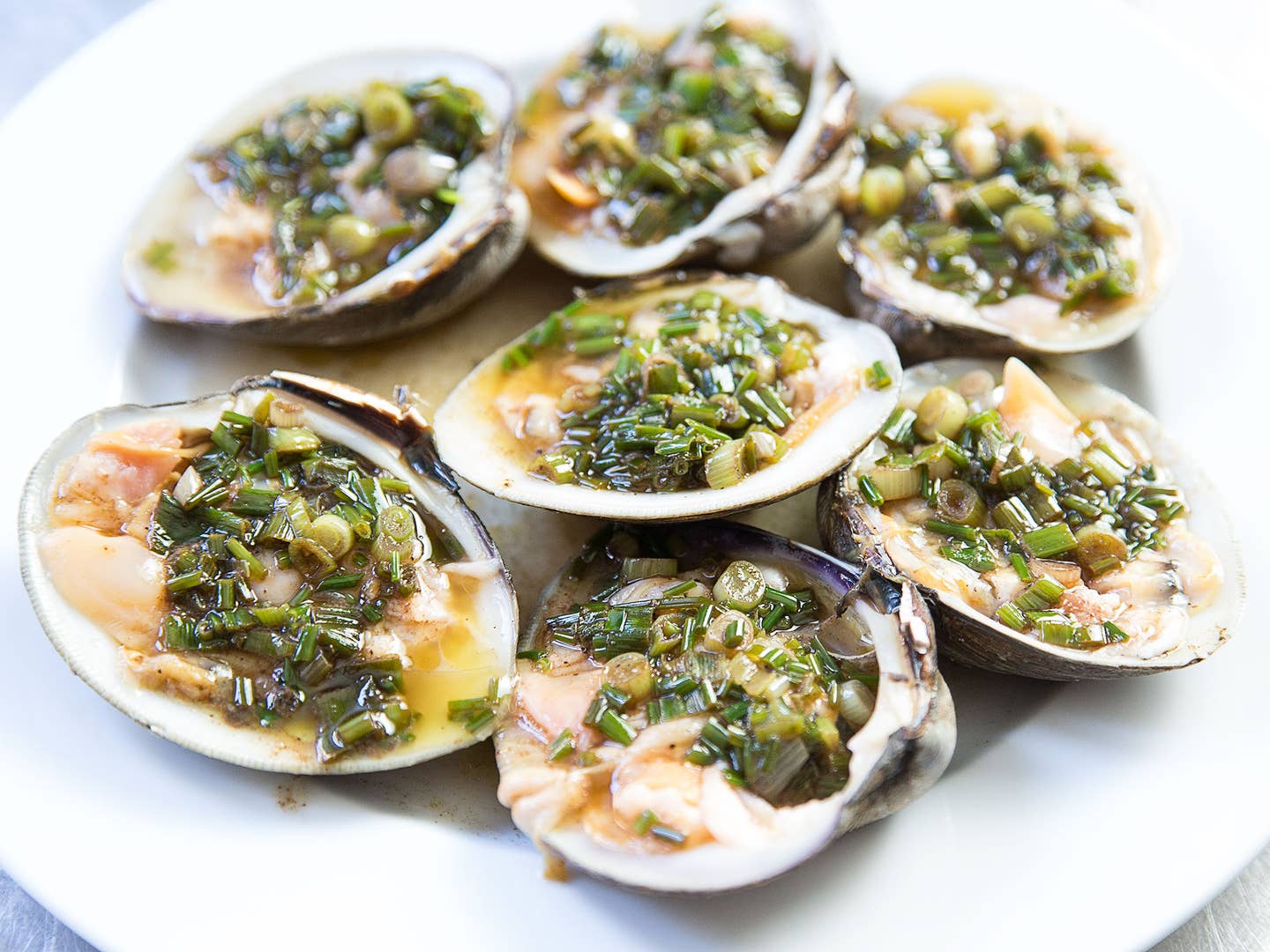 Techniques
Jacques Pépin's Trick for Shucking Clams Without the Hassle
A brief trip through the oven makes opening clams a snap
A good clam is perfect just the way it is. The only hassle is shucking it.
Enter Jacques Pepin's neat trick for shucking clams without the trouble. "Put them in a 350º oven for six to seven minutes; by that time they are not cooked, but they are transformed enough for the shell to start cracking up." At that point, prying open the suckers is a breeze.
The slight oven warming means you'll want to chill the clams if you plan to serve them raw, or you can go ahead and cook them like Pepin does in the video above. He dresses his clams simply, with either a balsamic–scallion–chive sauce or an herbed up beurre blanc. Either sauce goes perfectly with clams, and you can whip them up in the time it takes to 'pre-shuck' those clams in the oven.