Wise Sons Jewish Delicatessen is Feeding Tokyo's Bagel Obsession
Bagels in a bento box? Yes please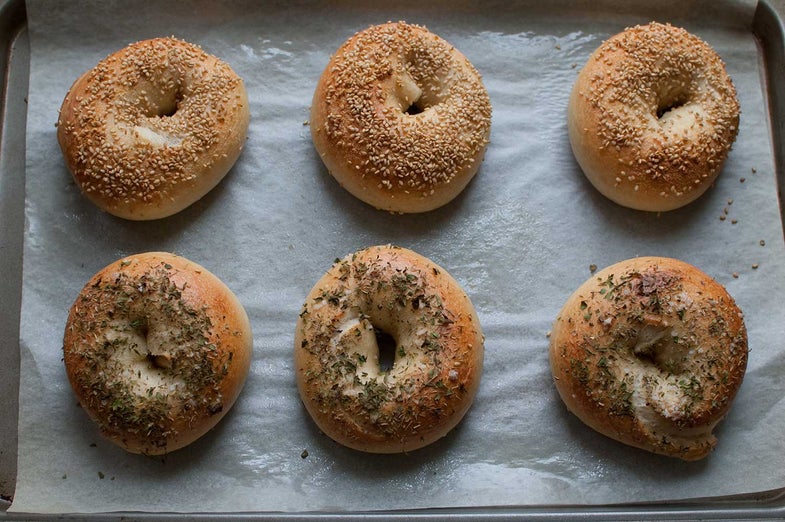 When two Jewish brothers from San Francisco landed in Tokyo, Japan, who could've guessed they would open the country's first Jewish deli, and invent something that blends our favorite parts of Japanese and Jewish cuisine: the bagel bento. Quartzy talked to the founders of Wise Sons Jewish Delicatessen about their new move abroad, and the creative ways they're getting the Japanese public to love their Western bagels.
Tokyo has become obsessed with bagels, but Japan's capital didn't have a definitively American version of the New York City bagel until now. Brothers Evan and Ari Bloom, founders of Wise Sons Jewish Delicatessen, opened their first location outside of San Francisco (and the US) in February, and chose the bustling hub around Tokyo station to add their American bagel expertise to an already coveted food destination.
"We are the delicatessen planting its flag in Japan," Ari told Quartzy. "We're really representing the American deli. It's not so much a Jewish thing as an American thing." The store brings the true taste of an American deli to the city best known for its fish, and this attitude shows itself in the strict bagel menu at the new location. Wise Sons Tokyo only serves six kinds of bagels: pumpernickel, sesame, poppy, plain, everything, and salt. They dropped some of the Japanese flavored bagels that gained popularity in the Tokyo bagel scene like red bean and nori, but the deli will cater to local tastes and offer Japanese-inspired toppings like yuzu cream cheese and salmon roe.
The coolest way Wise Sons is adapting to their new Japanese audience is through the efficient and beautiful bento box. They stuff a box with a bagel, spreads, and toppings so workers can grab it in a hurry. "We put everything in a box, which is something familiar and it's nice way to introduce people to that kind of food," said Evan. "It's probably something that will make its way back to the States in some form."
We're excited for the workers of Tokyo, because they're about to experience their first tastes of true American delicatessen, an experience that we know isn't too easy to forget. And hopefully we won't have to wait too long before we see some bagel bentos in the U.S.